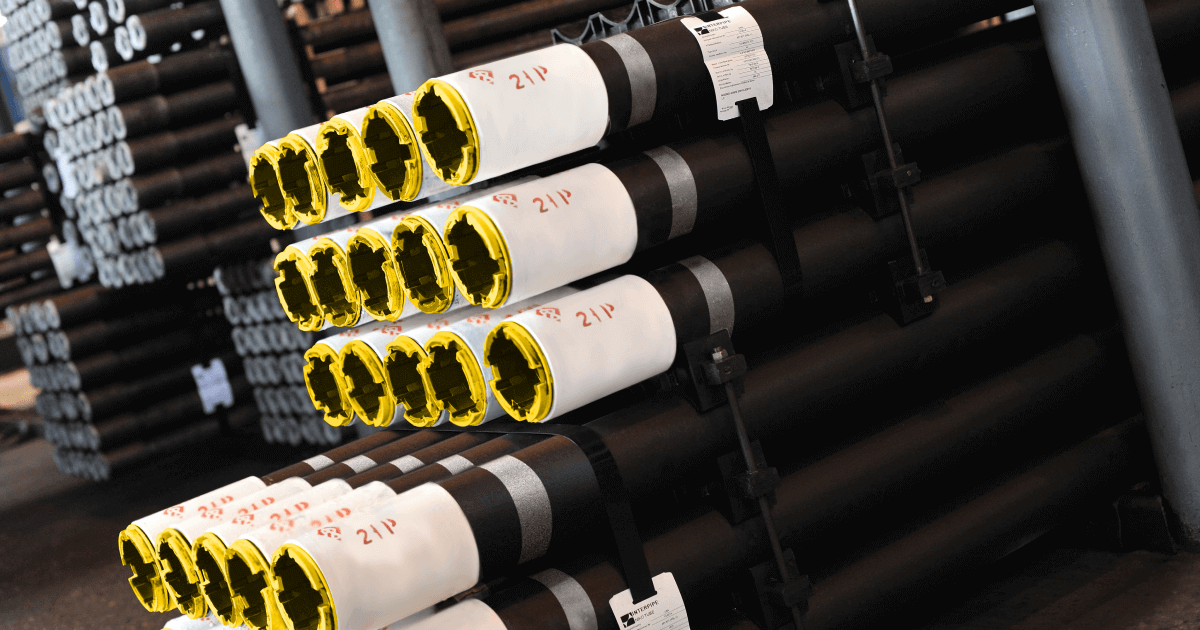 Sales to the Middle East markets grew by 9%
In 2020, Interpipe decreased pipe sales by 21% to 469.9 thousand tons against 2019, according to the Company's press release.
A fall in oil prices in H1 2020 prompted a decrease in demand for OCTG.
Shipments of pipes to the Ukrainian market shrank by 31% to 102 thousand tons. The main reason was an almost four-fold decrease in the gas production program by Ukrgasvydobuvannya. At the same time, pipe shipments to private gas producers remained approximately at the level of 2019.
Due to similar trends, sales of Interpipe pipes in North and South America dropped by 63% to 52 thousand tons. Moreover, Ukrainian pipes are subject to a total duty of 32.5% in the US market.
Pipe shipments to Europe amounted to 137 thousand tons in 2020, 6% down from 2019. A decline in sales is associated with the coronavirus pandemic, which caused a slowdown in pipe consumption.
At the same time, sales of the Company's pipes in the Middle East increased by 9% to 111 thousand tons. The reason was the launch of sales of premium UPJ-F connections to Turkey and line pipes to Abu Dhabi National Oil Company and Qatar Petroleum.
"In 2021, we are going to complete construction of an additional shop for wheel pair production, start construction of new facilities for production of premium threaded connections for OCTG," says Denys Morozov, Interpipe's Director for Economics and Finance.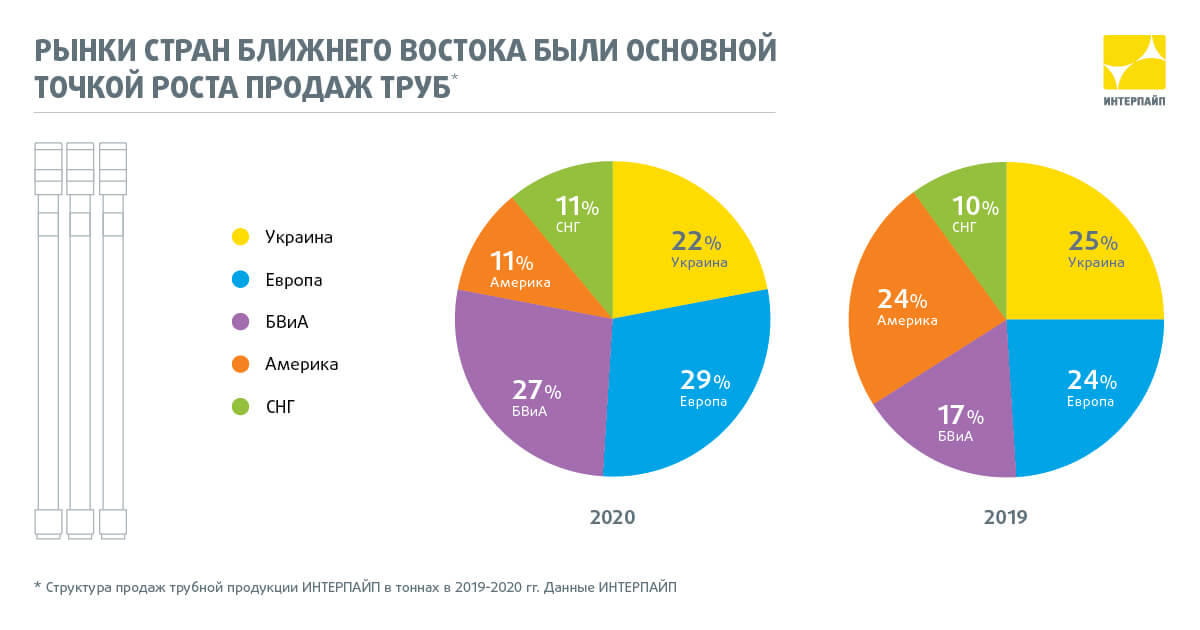 As GMK Center reported earlier, in 2019, Interpipe ramped up revenue by 4% to $1.112 billion against the previous year due to a gain in sales of railway products. Interpipe's EBITDA grew by 64% to $259 million, capital investment by 37% to $60 million.
Interpipe is an international, vertically integrated pipe and wheel company, one of the top 10 global manufacturers of seamless pipes and one of the top 3 manufacturers of railway wheels.
---
---