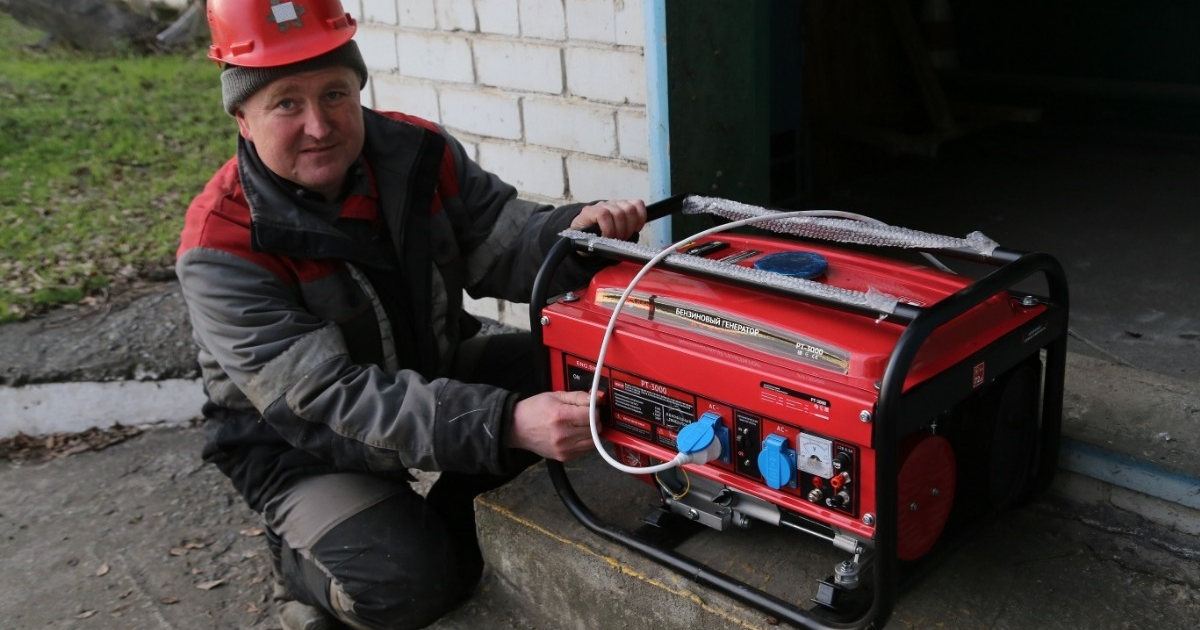 Installation of generators at InGOK
16 generators were installed in protective structures on the territory of the enterprise
The Ingulets Mining and Processing Plant (InGOK) has provided industrial sites and shelters with backup sources of electricity in case of emergency shutdowns. It is stated in the message of Metinvest.Media.
Specialists checked all the protective structures for the presence of generators and equipped them with special shelters of technological motor transport and service shops.
A Stamford generator with a capacity of 66 kW, which weighs more than a ton, was installed in the shelter of iron ore beneficiation factory №1. This device will make it possible to generate electricity and provide air recirculation inside the protective object.
Another generator is intended for stable power supply of one of the mobile operators' tower, which covers the territory of the InGOK. The emergency teams of the networks and substations shop, and the service shop were also equipped with generators.
A total of 16 additional generators were purchased for protective structures, and a total of 38 devices of various capacities were installed at the enterprise.
According to the message, in the conditions of war and constant enemy attacks on the country, the industrial enterprise needs reliable backup sources of electricity that work stably. And in case of emergency power outages, generators will provide it to work premises, protective structures and gas stations of transport workshops.
As GMK Center reported earlier, Metinvest Group handed over 5 modern diesel power plants to the Pokrovsk community, designed to support uninterrupted operation of boiler houses during power outages. The total cost of generators was UAH 5 million. In a few weeks, the provided units will be installed in large boiler houses that provide heat to the residents of Pokrovsk, and diesel fuel will also be prepared for them.
---
---