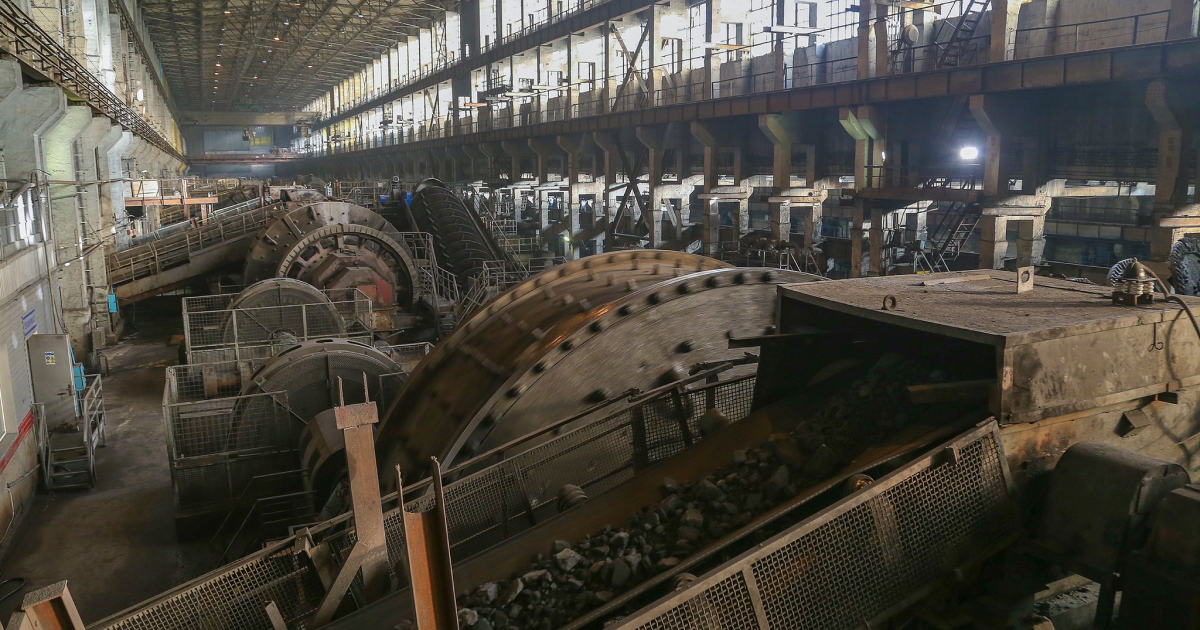 RZF-2 InGOK
Thanks to the joint efforts of the plant's specialists, the iron content in the tailings of magnetic flotation enrichment decreased by 0.92%
During 2022, the Ingulets Mining and Processing Plant (InGOK) conducted experiments to improve the quality of iron ore concentrate at iron ore processing plant №2 (RZF-2). This is reported by Metinvest Kryvyi Rih on the Facebook page.
"Despite the war, the team of professionals of iron ore beneficiation plant №2 continues to do its work. In wartime 2022, enrichment workers produced concentrate for six months in extremely difficult conditions and in close proximity to the contact line. From July 2022, during the forced suspension of production, the specialists of the factory were engaged in repairs, modernization and maintenance of the equipment in working condition," the message says.
Last year, the plant team managed to exceed the indicators for iron and moisture content. RZF-2 specialists reduced the iron content in the tailings of magnetic flotation beneficiation by 0.92%. Experiments are being conducted to produce a concentrate of higher quality.
"RZF-2 is ready to ensure the implementation of the plan for the production of high-quality concentrate and the shipment of finished products," the company summarizes.
As GMK Center reported earlier, in January-June 2022, InGOK, which is part of the Metinvest Group, reduced the production of iron ore concentrate by 47% compared to the same period in 2021 – to 3.51 million tons.
At the end of June 2022, Metinvest announced the suspension of operations at the Southern, Ingulets and Northern mining and processing plants. Southern, Ingulets will be suspended from July 1st, and Nothern – from mid-July.
The company explains this decision through challenging logistics, high costs of steel production and external factors, namely significant drop in iron and steel prices and reduction in demand for raw materials.
Also, from July 1, the capacity of Kametstal was reduced to one blast furnace. Only Central GOK continued to operate, but with reduced capacity. On November 4, the company announced the recovery of the Southern GOK's works after four months of downtime.
Ingulets GOK specializes in the extraction and processing of iron quartzite from the Ingulets deposit, located in the southern part of the Kryvorizka iron ore basin. Produces two types of concentrate with an iron content of 64.8% and 67%.
---
---