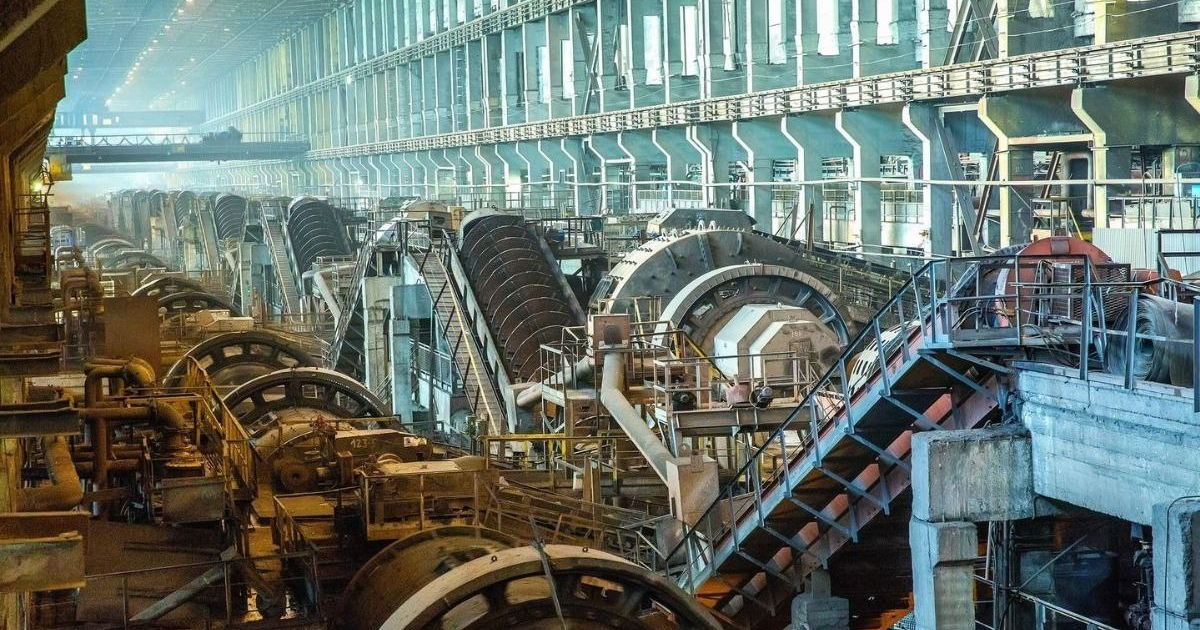 The volume of plant's shipments up almost three times compared to the beginning of the March
The Ingulets Mining, and Processing Plant (Ingulets GOK) continues to operate, and ships 10,000 tons of iron ore concentrate daily to consumers in Europe. It was reported in the Telegram channel of Metinvest Group.
"Despite a slight decrease in production volume, iron ore-dressing plant No. 2 of Ingulets GOK of Metinvest Group, continues to work. Every day the magnetic flotation area produces, and ships concentrate of the two grades with iron ore content of 67%, and 68%. The railway service of the enterprise daily sends 10 thousand tons of finished products to European metallurgists", says the message.
Note that to date the shipment has grown almost three times in comparison to the beginning of March, when the Mining, and Processing Plant shipped 3.5 thousand tons of concentrate per day to Europe.
The Ingulets Mining and Processing Plant specializes in the extraction and processing of ferruginous quartzite from the Ingulets deposit, located in the southern part of the Kryvyi Rih iron ore basin. It produces two types of concentrate with an iron ore content of 64,8% and 67%. Production capacity is 14 million tons of concentrate per year.
In 2021, the plant increased the production of commercial iron ore concentrate by 0.3% year-to-year, to 12.9 million tons. In 2020, the production of iron ore concentrate up by 7.7% y-o-y to 12 millions tons.
---
---