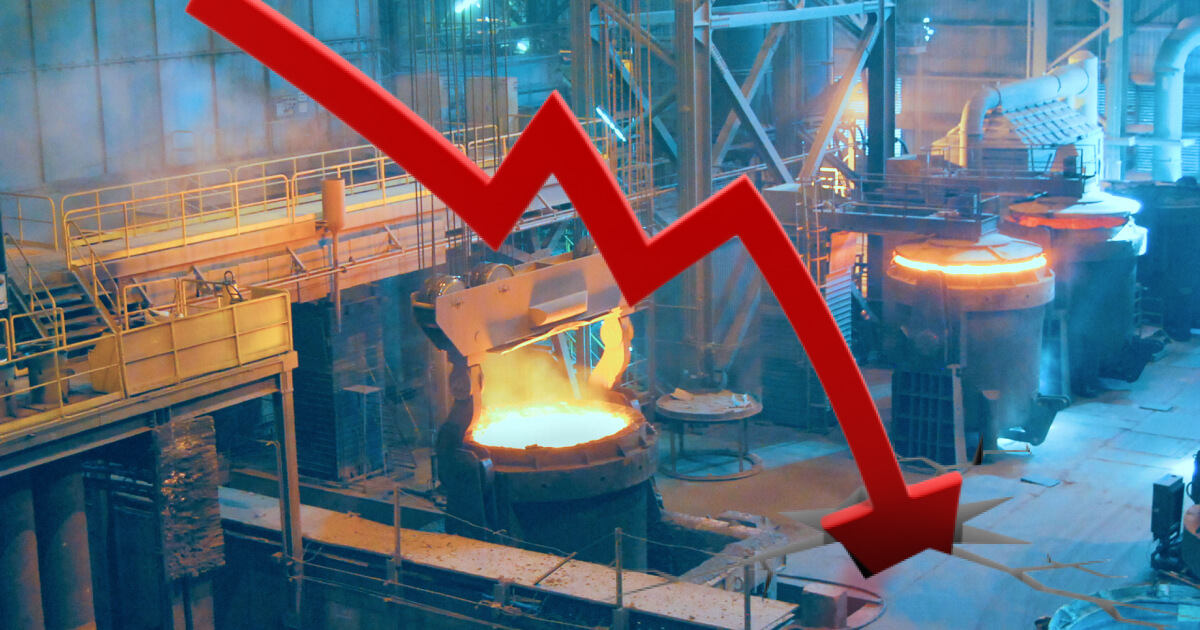 Representatives of industrial companies of Ukraine predict a drop in demand for their products
According to the results of the survey conducted by the State Statistics Service of Ukraine among industrial companies, industrial producers in Ukraine expect a drop in capacity utilization rate to 61.6% in Q1 2020, 3.9 pp down from Q4 2019. 1,522 companies were surveyed in January 2020.
Industrial manufacturers surveyed by the State Statistics Service expect that the impact of insufficient demand will increase, and this is one of the factors that slows down industrial production.
"The current volume or foreign orders in industry is minus 24%, in industrial industry minus 29%," explains the State Statistics Service.
At the same time, the impact of such factors as lack of labor force, raw material, materials and equipment on industry is expected to lessen.
In general, in Q1 2020, the business confidence index in industry fell by 0.1 pp to 5.7% compared to Q4 2019.
In the processing industry, this index decreased by 0.9 pp to -6.4% compared to the previous quarter.
As reported earlier, in 2019, Ukraine's industrial production dropped by 1.8% against 2018. Importantly, a steady downward trend was recorded from June to December last year.
As a result, Ukraine's GDP growth rate slowed down to 3.3% in 2019 (from 3.4% in 2018).
---
---