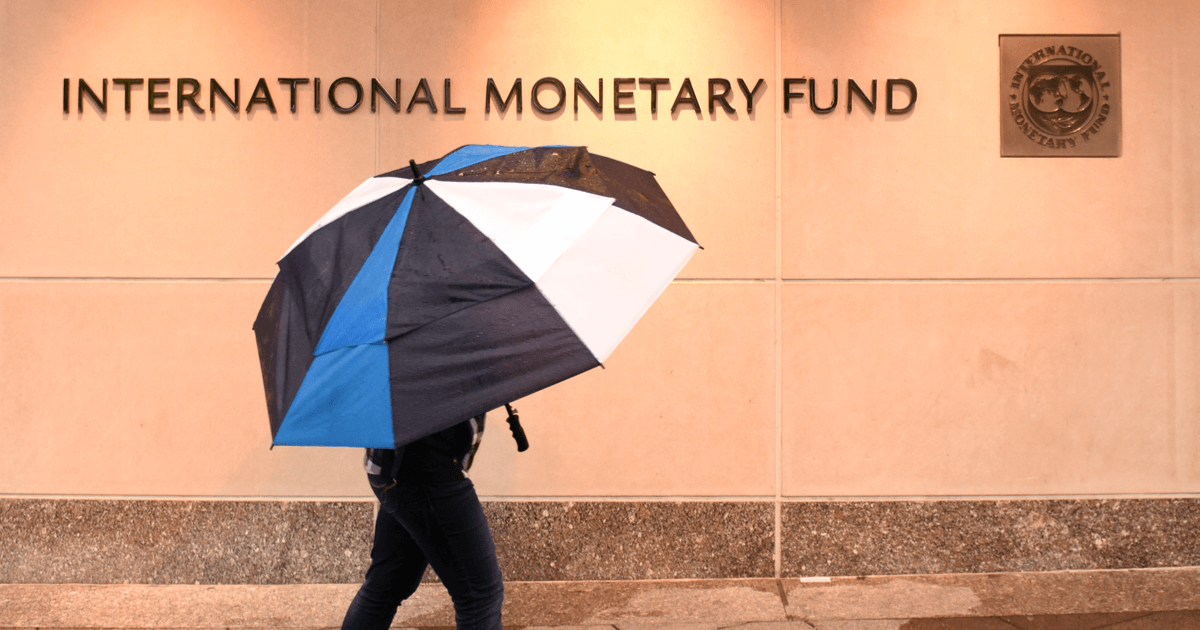 (c) shutterstock.com
As for 2021, however, the IMF lowers its growth projection for Ukraine to 3.5%
The International Monetary Fund (IMF) has improved its outlook for Ukraine's GDP in 2022 to 3.6%, against the earlier projected 3.4%, according to Interfax-Ukraine.
On the other hand, the IMF has downgraded its growth projection for Ukraine's GDP in 2021 from 4% to 3.5%.
"The downward revision for 2021 reflects a downgrade for advanced economies — in part due to supply disruptions — and for low-income developing countries, largely due to worsening pandemic dynamics," explains the IMF World Economic Outlook for October.
The IMF has also upped its forecast for the full-year average inflation number from 7.9% to 9.5% in 2021 and from 6.8% to 7.1% in 2022. Ukraine is expected to finish 2021 with the inflation rate at 10.2%, and 6% in 2022.
According to the IMF's estimates, Ukraine's current account deficit is expected to be 0.7% of GDP this year, and will deepen to 2.4% of GDP next year.  In April, the current account surplus was projected at 0.8% of GDP for 2021 and 0.9% for 2022.
The IMF has downgraded estimates of the unemployment rate for Ukraine from 9.7% to 8.6% in 2021 and from 8.7% to 8.4% in 2022.
The projected global economic growth has been downgraded to 5.9% in 2021 and to 4.9% in 2022. The IMF expects global growth to slow down to 3.3% over the medium term.
Also, the IMF has improved its growth projection for emerging markets and developing economies to 6.4% in 2021, and downgraded its outlook to 5.1% in 2022.
As reported earlier, Oxford Economics downgraded its growth forecast for Ukraine's GDP from 4.4% to 4% in its July outlook. Ukraine's GDP is expected to grow 3.5% by the end of 2022.
According to S&P Global's projections,  Ukraine's GDP will grow 4% in 2021. On the other hand, Fitch expects a 4.1% economic growth in Ukraine in 2021. JP Morgan projects a 5.6% increase in Ukraine's GDP in 2021.
GMK Center's analysis showed that the prospects for Ukraine's economic growth in 2021 were estimated at 3–5%.
---
---