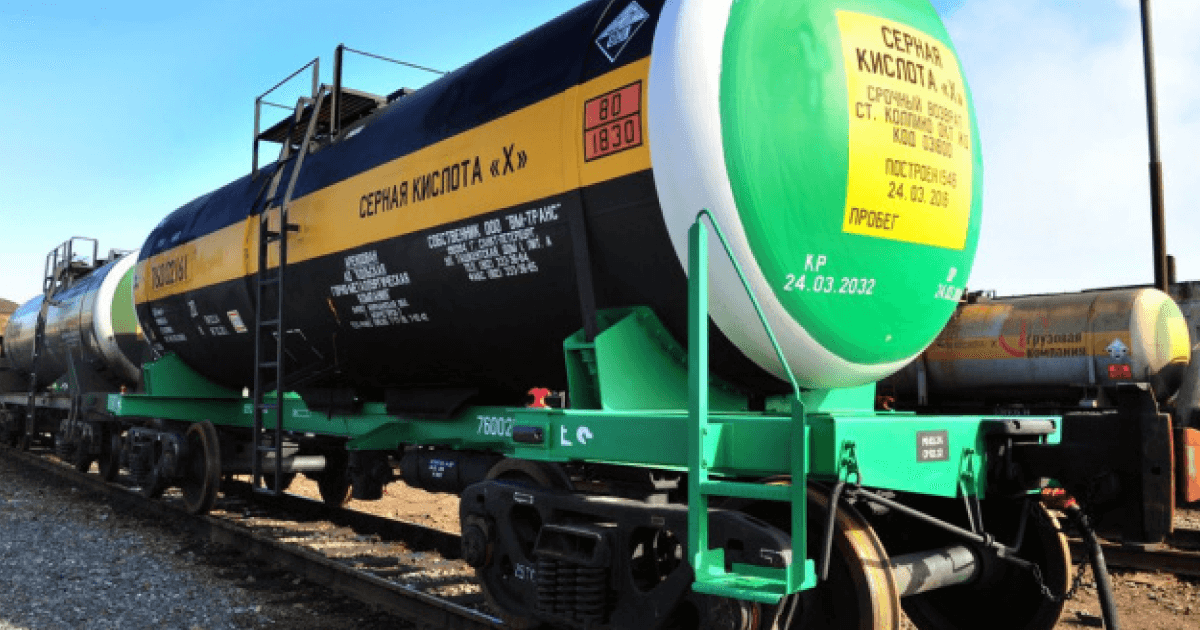 (c) ukrinform
The quota threshold will increase by 15% annually
The Interdepartmental Commission on International Trade (ICIT) has extended Ukraine's import quotas for sulfuric acid and oleum (code under the Ukrainian Customs Commodity Classification Codes for Foreign Trade 2807 00 00 00), reported the Ministry for Development of Economy, Trade and Agriculture of Ukraine.
From 1 September 2021, the quota threshold will be 55,427 tons during the first summer period, 63,741 tons during the second, and 73,302 tons during the third one. The volume of the quota will increase annually by 15%, says the Ministry.
"To protect domestic chemical producers, the Commission extended the quotas for imports of sulfuric acid and oleum to Ukraine for another three years," states the Ministry of Economy.
As reported earlier, the extension of import quotas for sulfuric acid and oleum to Ukraine was initiated by the state-owned enterprise Eastern Mining and Processing Plant, Sumykhimprom PJSC, Research and Production Enterprise "Zarya" LLC and the First Chemical Association LLC.
In summer 2018, the ICIT introduced import quotes for sulfuric acid and oleum for a period of three years. In the first year, the import quota for sulfuric acid and oleum was 30.8 thousand tons from Belarus, 8.6 thousand tons from Russia, and 4.3 thousand tons from other countries.
In the second year, the quotas were increased to 32.3 thousand tons, 9.1 thousand tons, and 4.5 thousand tons respectively, and in the third year, they grew to 33.9 thousand tons, 9.5 thousand tons, and 4.8 thousand tons respectively.
The safeguard measures do not apply to imports from 50 countries, including Kazakhstan.
It should be noted that earlier, some steelmaking companies opposed introduction of import restrictions. Chemical companies, on the other part, insisted on their introduction.
---
---