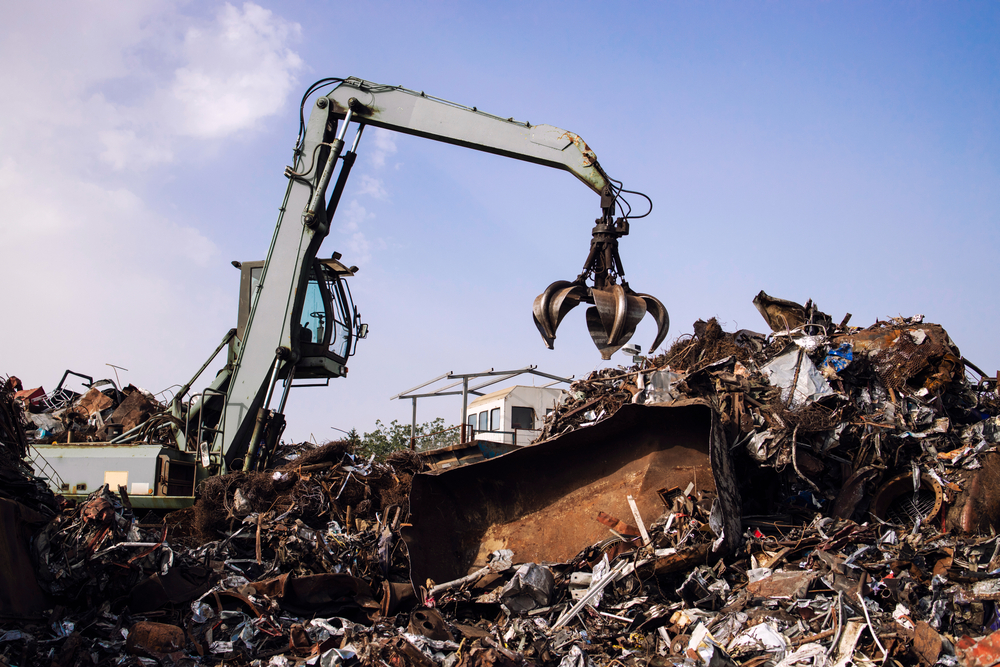 Scrap
Additional pressure on prices creates economic uncertainty in Turkiye
World prices for scrap were mainly decreasing last week. In the Turkish market, commodity prices are likely to have bottomed out as demand rebounded after a long lull. The US market is negatively affected by the situation in Turkiye, but suppliers are trying to direct raw materials to alternative export markets. Prices are stabilizing in China as supply and demand are balanced.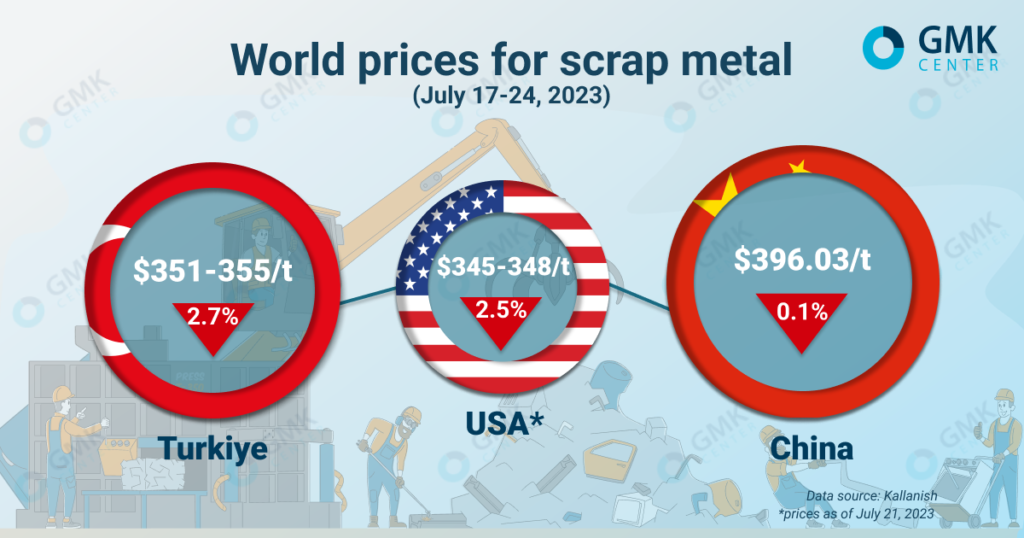 Prices for HMS 1/2 scrap in Turkiye for the week of July 17-24, 2023, decreased by 2.7% compared to the previous week – to $351-355/t. Thus, since the beginning of the month, scrap quotations on the Turkish market have fallen by 6.6%, or $25/ton.
Prices in the Turkish scrap market fell sharply on July 18, after which they stabilized. The fall was caused by a lack of demand from steelmakers, as producers faced even greater problems selling finished products on the domestic market due to higher VAT and excise taxes on fuel. In export markets, Turkish steel is not in demand due to higher prices than competitors.
During July 19-24, after a sharp drop in scrap, Turkish steelmakers began booking imported raw materials after a week-long hold. This stabilized the quotes at $355/t. Scrap prices have probably bottomed out. Contracts at reduced prices were concluded with suppliers from the US and the Baltic States, while European traders refused to accept such price levels.
Despite some activity, demand for commodities remains weak amid increased economic uncertainty in Turkiye following a series of unexpected fiscal measures, including increases in VAT and excise taxes on fuel.
On the USA market scrap prices during July 14-21 fell by 2.5% compared to the previous week – to $345-348/t. At the same time, the forecast price for July 28 is $329-334/t. Quotes of raw materials are falling, despite the expectations of market participants that prices have bottomed in June. This is mainly due to weak demand and falling prices for scrap in Turkiye, the largest export destination. Demand from Taiwan is also low.
Amid current market conditions in Turkiye, some US traders are trying to funnel scrap to alternative markets, notably India. Several agreements were struck with Indian consumers last week, but no alternative market will fill the gap created by the lack of supplies to Turkiye. This greatly increases pressure on prices.
On the other hand, in the US, there is a slowdown in the rate of collection of raw materials, caused by difficult weather conditions. A scrap shortage is likely to drive up prices, or keep them stable if demand continues to weaken.
In China for the week of July 17-24, scrap prices remained almost unchanged – $396.03/t against $396.48/t. The market slowed down as supply stabilized after restrictions at some of the country's steel enterprises, as well as a seasonal decrease in demand for steel. Imported scrap metal is not of interest to Chinese consumers, as its value significantly exceeds domestic prices.
As GMK Center reported earlier, Ukraine in January-June 2023 increased export of scrap 3.2 times y/y – up to 92 thousand tons. Scrap collection decreased by 25.2% y/y – to 531 thousand tons. Deliveries of scrap to Ukrainian steel plants decreased by 37.2% y/y – to 413.8 thousand tons.
---
---