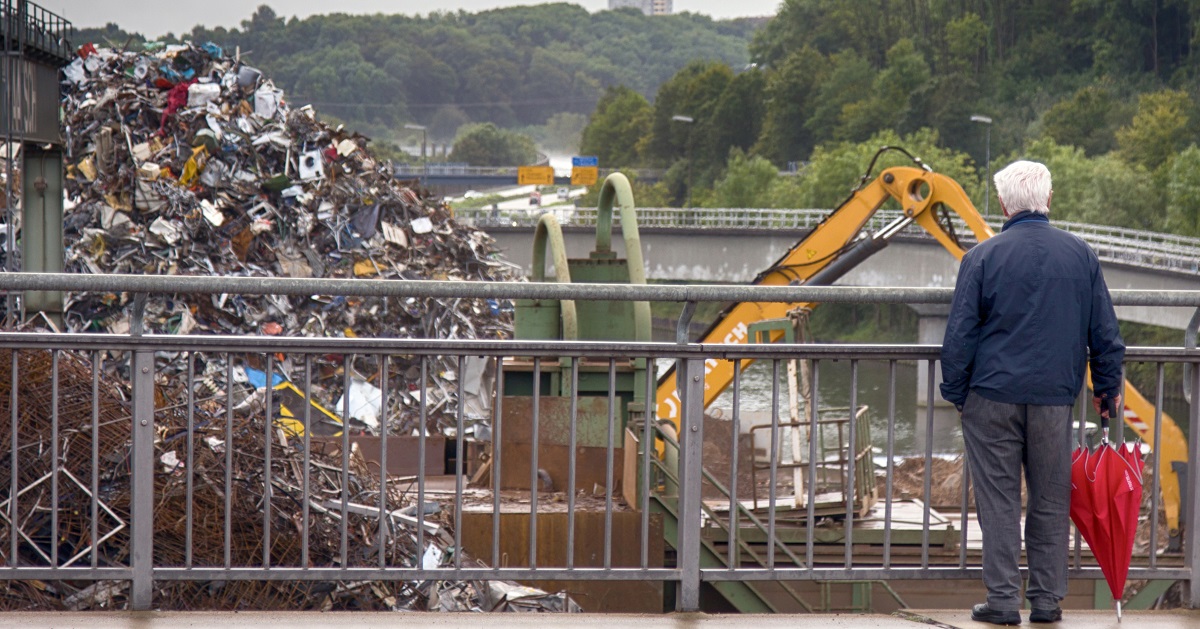 Scrap
In Turkiye scrap is offered for $372-376/t, the USA – $340-354/t, and China – $394.2/t
Prices for HMS 1/2 scrap in Turkiye for the week of August 29 – September 5, 2023, remained unchanged compared to the previous week – $372-376/t. Scrap quotations have been held at the appropriate level since August 24, 2023, after a gradual increase from $350-351/t since the beginning of the month.
Activity in the Turkish scrap market has been minimal since the second decade of August as buyers and traders took a wait-and-see position to understand further developments in steel market trends.
Market expectations differ. Although demand for scrap in Turkiye is weak, raw material suppliers do not expect downward trends in prices in the near future due to low availability and collection rates.
«Currently, there is no pressure on the market either on suppliers or on buyers. It is expected that the market will remain stable and continue to work from the levels where it stopped, when the demand recovers», comments the trader.
Turkiye's steelmakers, in turn, expect scrap prices to decrease.
"Suppliers have been talking about low availability of scrap for a long time, but our market recently bought about 30 lots of scrap, and offers from the US are still there for September delivery. It's amazing that prices have even reached this level. In addition, the euro continues to weaken against the dollar, and steel sales are far from normal,» the Turkish rebar manufacturer points out.
In the near term, according to market expectations, scrap demand in Turkiye will be weak, at least until mid-September. The slowdown in demand will once again provoke increased pressure on raw material prices. At the same time, the situation may change dramatically if steel sales improve, as this is the main factor holding back trade recently. Traders are trying to channel raw materials into the Indian market, but Indian demand is unlikely to support prices.
On the market USA scrap prices during August 25 – September 1 increased by 0.8% compared to the previous week – up to $340-354/t. At the same time, the forecast price for September 8 is $351-354/ton.
The situation on the US scrap market is ambiguous before the start of September trading. At a time when raw material prices in export markets and supply constraints are supporting forecasts for rising domestic scrap prices, adverse conditions in the steel market are undermining these expectations. Expectations of steel production shutdowns at some US mills are likely to weigh on demand for scrap.
Premium grade prices are forecast to fall by at least $20 as mills try to cut feedstock costs amid weaker US sheet steel prices. Some plant shutdowns for maintenance and recent contract cancellations will also affect bidding. Obsolete scrap brands are in demand both in the domestic and export markets, which will support their prices.
In China for the week of August 29 – September 5, scrap prices increased by 1% – up to $394.2/t. China's steel scrap prices rose slightly last week as scrap consumption resumed. The strengthening of sentiment in the steel market due to the stimulus policy also had a positive effect on commodity markets.
Quotations rose slightly despite the shutdown of several electric arc plants, which cannot operate in conditions of unstable market and steel prices. A steel plant in southern China decided to suspend production for one month in September due to low profits. Another plant in the south-west has also shut down for half a month since last week.
As GMK Center reported earlier, Ukraine in January-June 2023 increased the export of scrap by 3.2 times per year – up to 92,000 tons. Scrap production decreased by 25.2% y/y – to 531,000 tons. Scrap supplies to Ukrainian steel plants decreased by 37.2% y/y – up to 413.8 thousand tons.
---
---