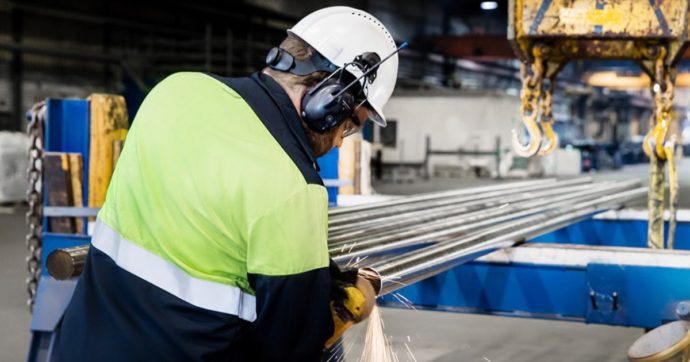 Rebar quotations in Turkiye rose by 2.1% in early January, and in China – by 1.4%
Rebar quotations rose in most regional markets around the world in early 2023 on the background of rising demand.
Rebar prices in Turkiye, according to price indicator Kallanish, for the week of January 3-10, 2023, increased by 2.1% compared to the previous week – up to $685-715/t. In general, rebar quotations on the Turkish market have increased by $35/t or 5.1% since the beginning of the year.
The price increase for long products in Turkiye began in mid-December 2022. The price increase took place on December 23 last year, and rebar prices have been gradually rising since then. Starting January 5, 2023, the rise stopped and prices stabilized.
Turkish steel producers have begun to raise prices for their products against the background of a significant recovery in domestic demand. Export demand was at a low level. Increased interest in rebar and rising prices for scrap metal forced producers to increase quotations for finished products.
Export demand was present from Israeli, Yemeni and African buyers, but these are only small quantities.
The sharp rise in prices for scrap forced rebar buyers to step up purchases due to fears of rising price levels following raw materials.
Gradually raising rebar prices amid rising scrap, Turkish mills are at risk of further losing their core markets after becoming uncompetitive in Asia.
The dependence of Turkish steel producers on imported scrap metal threatens the existence of their products on the world market. The forced increase in rebar quotations may sever relations with export partners from Israel and Yemen due to uncompetitive prices.
Thus, Turkiye will have to focus on the domestic market with limited consumption opportunities. Export sales are becoming more difficult due to high raw material costs.
At the end of last week, rebar prices stabilized against the backdrop of instability in the domestic market. In the short term, rebar prices in Turkiye may slightly decrease, but a significant price correction will not occur due to the fact that factories have already purchased raw materials at high prices.
Rebar prices in China at the end of 2022 showed growth against the background of strengthening market sentiment and demand before the New Year holidays. In addition, sellers were unprepared for a surge in demand, which led to a shortage of products in the market, in particular due to the high cost of coke and reduced production.
Already at the beginning of 2023, demand in the Chinese market slowed down, while sentiments and expectations show different trends. At the same time, real estate policy inspires confidence in the direction of price development in the near future.
Market participants expect steel demand to pick up again soon, supported by investments in real estate and infrastructure construction, which will boost steel prices after the holidays.
As GMK Center reported earlier, rebar producers in the MENA region lose $50-70 million per month due to changes in global trade flows due to the Russian invasion of Ukraine. Producers initially raised prices to make up for losses from broken supply chains. Later, prices began to fall due to the increased activity of exporters in search of new directions for sales.
---
---