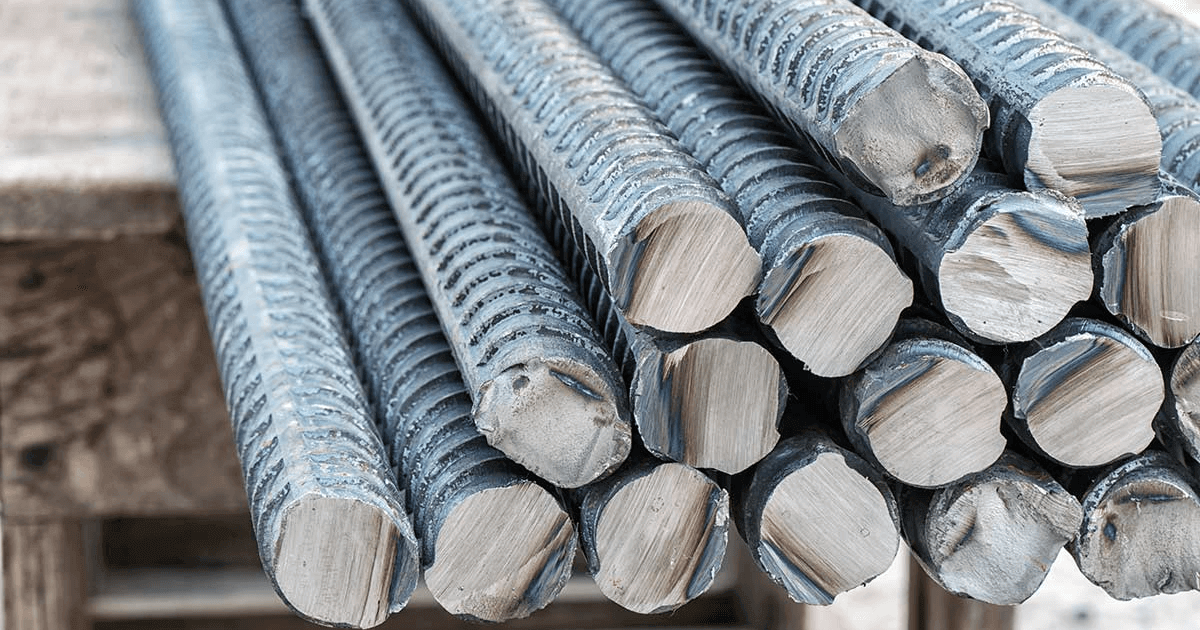 Rebar
China is reinforcing this trend by trying to expand exports at reduced prices
Global rebar prices continued to decline last week under the influence of weak demand. Rebar purchases in Turkiye have slowed down due to uncompetitive price levels in export markets, the Chinese market has weakened amid weak demand, and in the US risks of a decrease in rebar purchases by the construction sector are growing due to macroeconomic problems.
Quotation of rebar in Turkiye, according to Kallanish data, for the week of April 7-14, 2023, decreased by 1.4% compared to the previous week – to $675-685/t.
Turkish rebar prices fell for the sixth consecutive week amid weak export demand, which is constrained by low competitiveness of local products. In addition, market activity decreased last week due to the holidays.
Some market participants believe that in order to meet export demand, Turkish steelmakers should reduce prices for rebar to the level of competitors. As prices in these markets also fall, the maximum operating level for Turkish rebar is around $660/t.
A slight reduction in quotations would allow buyers from the EU, Israel and Yemen to choose Turkish products because of advantages in terms of order fulfillment and quality.
A new challenge for Turkish plants has become Chinese exporters, who offer EU buyers rebar at $650/t, including delivery. A further decline in the Chinese market could trigger more serious consequences for Turkiye, as local steelmakers cannot afford such price levels given current production costs.
Domestic demand was also weak due to the devaluation of the lira. Local traders have suspended purchases of rebar as the volatility of the local currency threatens their incomes. Everyone buys only the most necessary volumes of products, so prices also go down. Plants are forced to make discounts, but this does not cause a critical blow to their incomes, since the country's authorities have recently reduced the prices of energy resources.
Turkish rebar is expected to continue to fall in the short term due to weak demand in both export and domestic markets. Almost all Turkish plants are willing to negotiate to fill the order book, which is quite empty. Export prices that are acceptable for producers are currently $670/t, but if the volumes are greater than 10,000 tons, the price level may be lower.
On Chinese rebar market negative trends are also observed. As of April 14, 2023, product prices were $564-567/t FOT, which is 2.6% lower compared to April 7.
China rebar quotations fell for a second week in a row as demand for the product continues to decrease while supply remains high. The pressure of low demand in the domestic and export markets forces producers to reduce prices, but this does not produce results.
Some steel companies are already curtailing production to balance supply and demand and avoid a significant drop in product quotations and margins. Market participants are uncertain about demand until the end of April and expect the market to be volatile in May-June. A rebound in prices is expected in the second half of the year.
Quotation of rebar in USA are stable for the third week in a row – at the level of $950-970/t. Prices have frozen as market sentiment has remained weak since the second half of March. Despite strong domestic demand, the construction sector has faced headwinds: tight budgets and rising interest rates are weighing on the completion of projects and market sentiment.
Currently, rebar prices in the States may be affected by the scrap market, which is volatile due to a slowdown in global markets and a drop in demand from Turkish consumers.
As GMK Center reported earlier, Ukrainian steelmakers in March 2023 have increased export of long rolled products by 46.2% compared to the previous month – up to 43.6 thousand tons. In monetary terms, the export of such products increased by 53.9% m/m – up to $40.8 million. The main consumers of such products were Poland, Romania, Germany and Moldova.
---
---