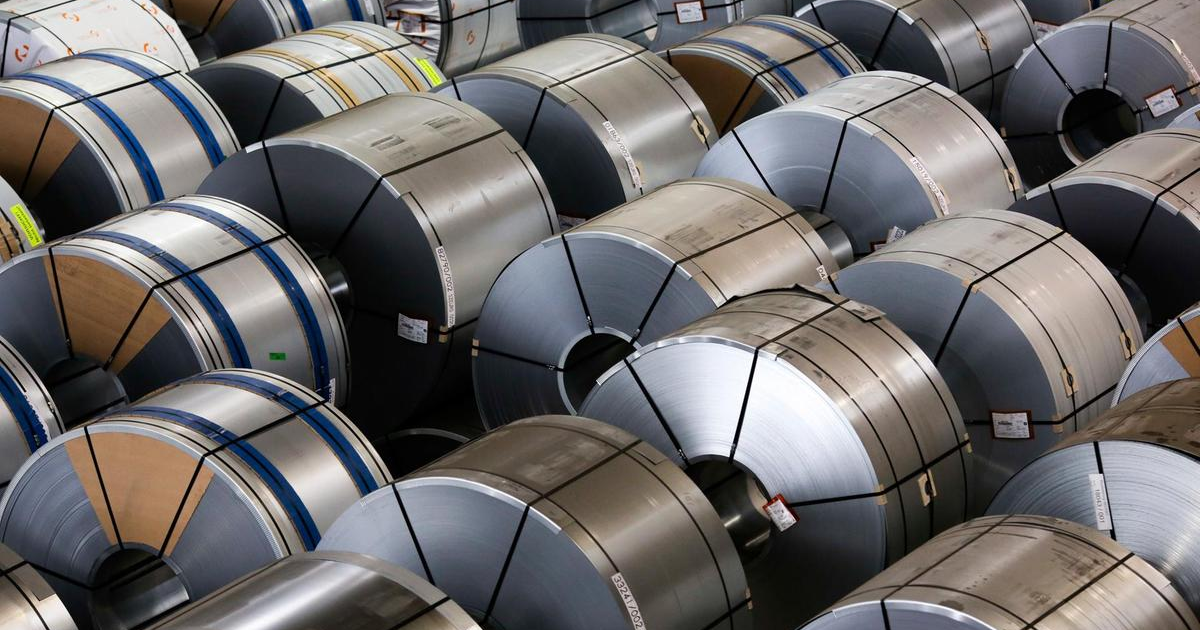 Pig iron production in the country decreased by 0.6% y/y in the first half of 2023
In January-June 2023, German steel enterprises reduced steel production by 5.3% compared to the same period in 2022 – to 18.53 million tons. German steel association WV Stahl reported about it.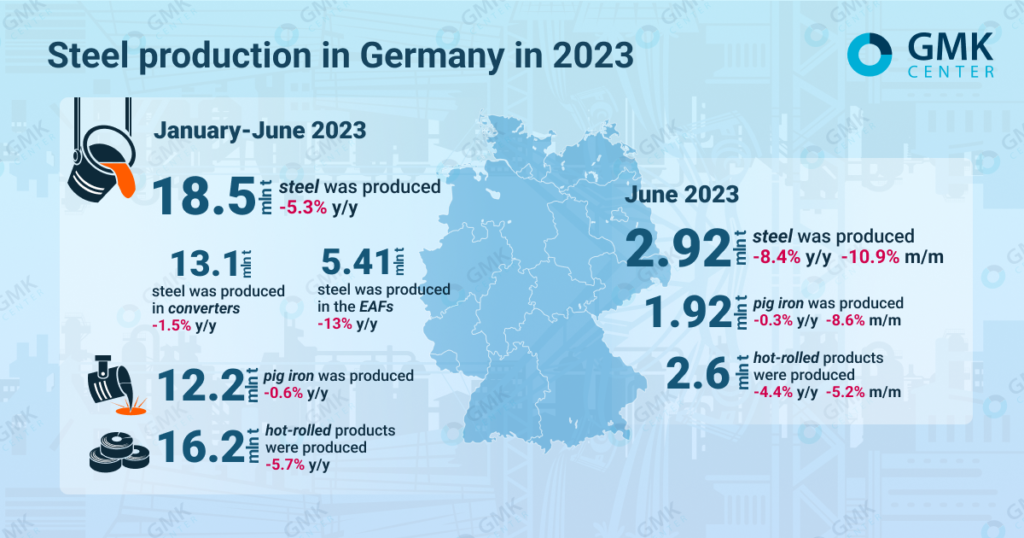 During this period, steel production in converters decreased by 1.7% y/y – to 13.11 million tons, and in electric arc furnaces (EAFs) by 13% y/y – to 5.41 million tons. Pig iron production in Germany in January-June 2023 decreased by 0.6% y/y – to 12.16 million tons. The output of hot-rolled products reached 16.23 million tons (-5.7% y/y).
In June 2023, steel production by German steelmakers decreased by 8.4% compared to June 2022, and by 10.9% compared to May – to 2.92 million tons, in particular:
in converters – 2.09 million tons (-2.7% y/y);
in EAF – 839 thousand tons (-20% y/y).
Pig iron production in June reached 1.92 million tons, which is 0.3% less y/y and 8.6% m/m, and hot-rolled products – 2.6 million tons (-4.4% y/y; -5.2% m/m).
«Currently, the difficult situation in the construction industry is putting pressure on the domestic demand for steel. In addition, high production costs continue to weigh on companies, with electricity prices now about three times higher than before the energy crisis began. These factors have a particularly strong impact on steel production in EAF, which has relatively low emissions but consumes electricity," comments WV Stahl.
As GMK Center reported earlier, Germany is among the ten largest steel producers in the world according to World Steel. In 2022, the country reduced output of steel by 8.4% compared to 2021 – to 36.8 million tons, taking 7th place in the world ranking of producing countries.
---
---