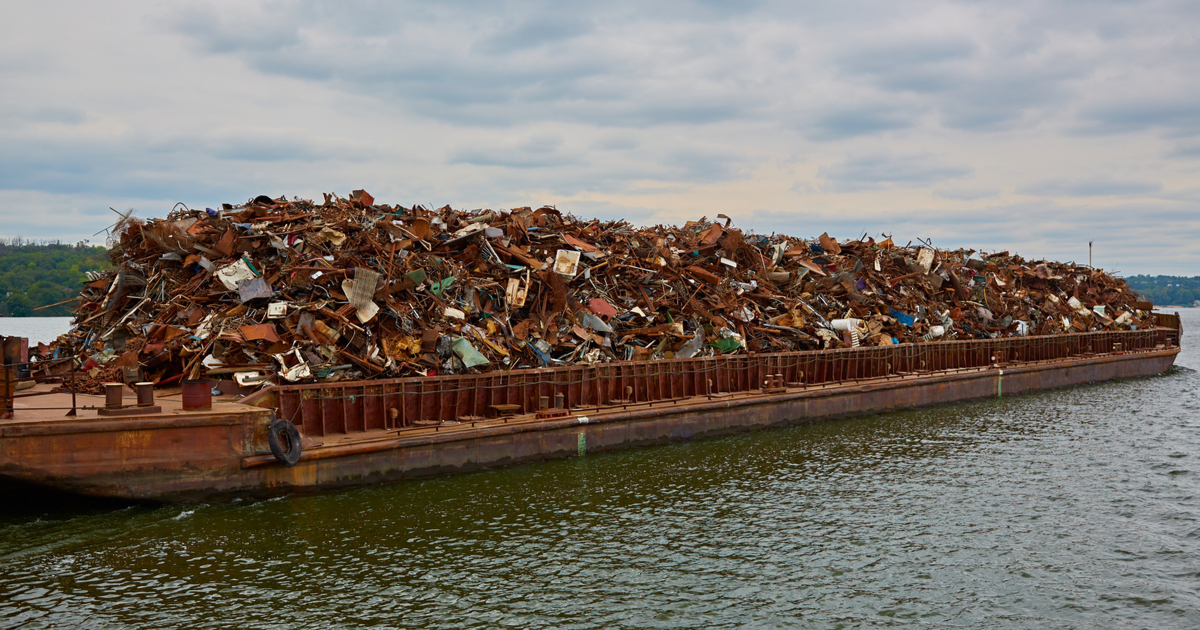 Scrap metal
The export of raw materials from the country decreased by 14% in annual terms in 5 months
In January-May 2023, Germany reduced the import of ferrous metal scrap by 30% y/y – to 1.4 million tons. This is evidenced by the data of the Federal Statistical Office of the country, reports Kallanish.
The export of scrap from the country decreased by 14% in 5 months compared to the same period last year – to 3.1 million tons.
Scrap prices in Germany continued to fall in July due to low export volumes and a quiet market amid the summer holidays. The average price for different grades of scrap in the country during this period was €315-320/t. Market participants expect its further decrease in August, if the situation with orders and export levels remain at the level of the previous month.
In 2022, Germany reduced exports of scrap by 14% compared to 2021 – to 7.7 million tons, to the minimum since the economic and financial crisis of 2009. Despite the reduction in volumes, export revenue from scrap has increased. In 2022, the country's scrap processing enterprises increased the value of exports by 8.9% y/y – to €4.9 billion. The import of scrap into the country last year decreased by 12% y/y – to 4.3 million tons, import costs for this period amounted to €2.2 billion.
As GMK Center reported earlier, world scrap prices in July 17-24 mostly decreased. In the Turkish market, they probably bottomed out ($351-355/t) as demand picked up after a long period of lull. The US market is negatively affected by the situation in Turkiye, but suppliers tried to direct raw materials to alternative export markets. In China, stabilization was observed prices, since supply and demand were balanced.
---
---