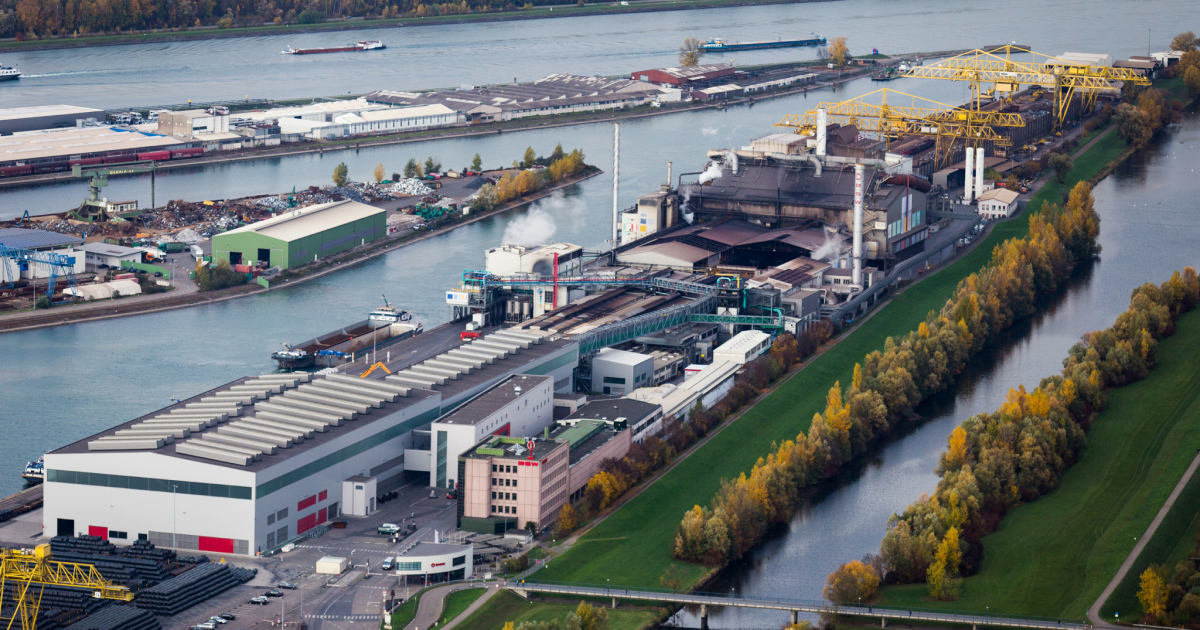 (с) stadtanzeiger-ortenau.de
High energy prices and tenses in the natural gas market are forcing steelmakers to reduce production
Germany's steel plants are forced to cut steel production due to energy prices growth and the unpredictable situation in the natural gas market, Eurometal reported.
German rebar mill Badische Stahlwerke, according to the statement, is still working at the half of its capacity. One of the two electric arc furnaces with a capacity of 1 million tons per year was stopped at the beginning of the year due to the increase in energy prices.
Another rebar mill – Lech Stahlwerke in Bavaria – became the first German steel plant to announce a temporary downtimes of its electric arc furnace.
The company Buderus Edelstahl (Voestalpine Group), which produces high-grade steel, has also been suspended. According to a company representative, the energy costs growth is so dynamic that it cannot be refunded by the market.
ArcelorMittal's direct-reduced iron (DRI) plant in Hamburg has shortened workdays. The company says it currently cannot operate economically feasible.
As reported by GMK Center, in March, German metallurgical enterprises reduced steel production by 11.8% compared to March 2021, to 3.33 million tons. In the first quarter, steel production fell by 3.7%, to 9.8 million tons. Steelmakers explain the reduction in production by rising electricity prices.
Germany is one of the top ten steel producers in the world according to World Steel. Global steel production in January 2022 decreased by 6.1% compared to January 2021, up to 155 million tons.
---
---