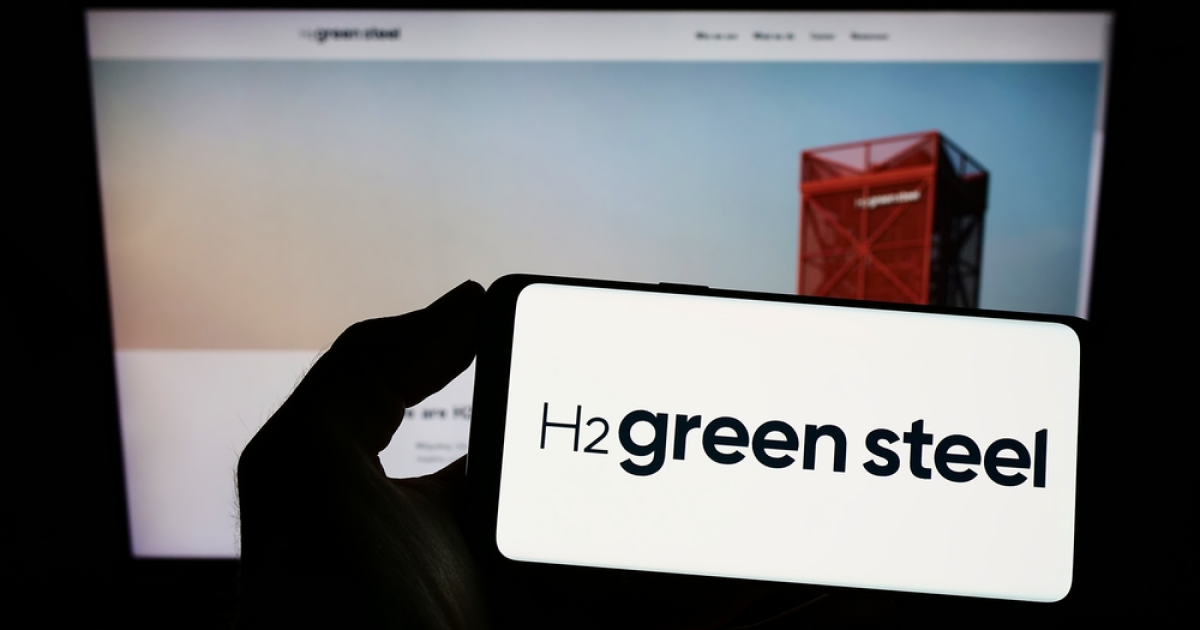 H2 Green Steel
The H2 Green Steel plant in Sweden is scheduled to start operating in 2025
Finnish energy company Fortum will supply green electricity for H2 Green Steel company's steel plant, which is being designed in Sweden. The parties signed a framework agreement, it is reported on the H2 Green Steel website.
The companies have formed a partnership that allows H2 Green Steel to purchase electricity from Fortum on both a short- and long-term basis for its green steel operations in Buden, northern Sweden. The parties will continue to strengthen cooperation through long-term sales agreements. The framework agreement is planned to initially include two agreements for 2.3 TWh per year, including the supply of 1.3 TWh per year from 2026 for 5 years.
Significant amounts of electricity are needed to power the 700-800 MW electrolyser, which will produce green hydrogen, which will be used to process iron ore into sponge iron.
"We are proud to bring Fortum onboard as a core partner in our energy portfolio and will continue to build our portfolio with long-term renewable electricity at competitive price-levels," says Luisa Orre, Chief Procurement Officer, H2 Green Steel.
The H2 Green Steel plant in northern Sweden is expected to initially produce 2.5 million tonnes of green steel per year. In the second stage, the company will increase production to approximately 5 million tons. It is planned to start work in 2025.
As GMK Center reported earlier, last autumn H2 Green Steel announced, that it has raised €3.5 billion in debt financing from European institutions to build a hydrogen-powered steel plant. The construction of the enterprise will be financed with borrowed and own funds.
Also, Finnish stainless steel producer Outokumpu and Fortum signed a memorandum on a mutual understanding to study the decarbonization of steel production using a new nuclear technology – Small Modular Reactors (SMR).
---
---