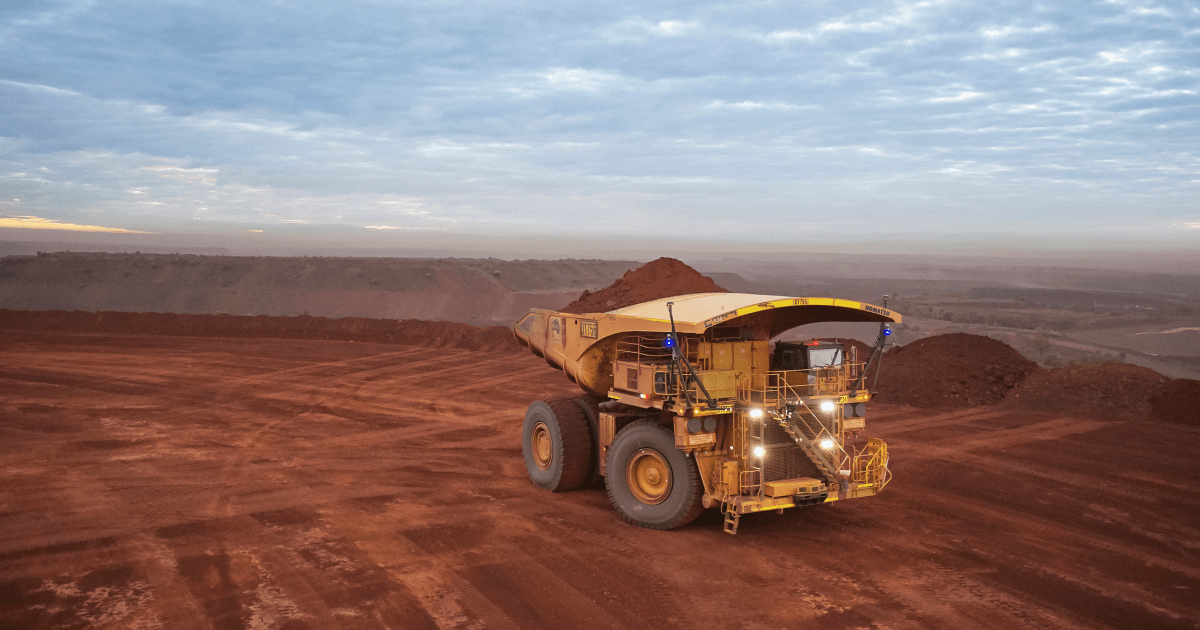 (с) fmgl.com.au
The company's financial indicators decreased against the background of falling prices of iron ore due to a decrease in demand in China
The Australian mining company Fortescue Metals Group reduced its net profit by 40% in the 2021/2022 fiscal year compared to the previous financial year – to $6.2 billion, according to annual data published on the company's website.
According to the results of the previous financial year, Fortescue increased the production of iron ore by 1% y/y – up to 228.8 million tons. 189 million tons of iron ore were shipped during the year, which is 4% more compared to the 2020/2021 fiscal year. Basic EBITDA for this period decreased by 22%, to $17.39 billion.
The indicator of product shipment for the year became the highest in the company's history. At the same time, the drop in iron ore prices caused by a decrease in demand in China – the main consumer of iron ore – did not allow the company to exceed the financial results of the previous year.
The world's mining companies were hit in last financial year by falling of iron ore prices from peaks in 2020/2021, as demand from the biggest steel producer – China – fell and the country's economy slowed due to restrictions related to the coronavirus.
Fortescue's average revenue per tonne of iron ore in 2021/2022 financial year amounted to approximately $99.8, while in the previous year – $135.3 t, when the company received a record net profit.
The company would pay a final dividend of A$1.21 per share this year, compared to $2.11 per share in 2020/2021.
In 2020/2021 financial year, Fortescue increased its net profit by 2.2 times compared to the previous year – to a record $10.35 billion. This indicator was achieved against the background of rising prices and demand for iron ore.
As GMK Center reported earlier, investment bank Goldman Sachs predicts a drop in the iron ore prices in the third quarter to $70/t. This forecast is based on the crisis in the Chinese real estate market.
On August 26, 2022, iron ore quotation on the Dalian Commodity Exchange increased by 1.6%, to 735 yuan/t ($106.07/t according to the NBU rate as of 08/19/2022). Prices began to rise due to increased production by Chinese steel mills.
---
---