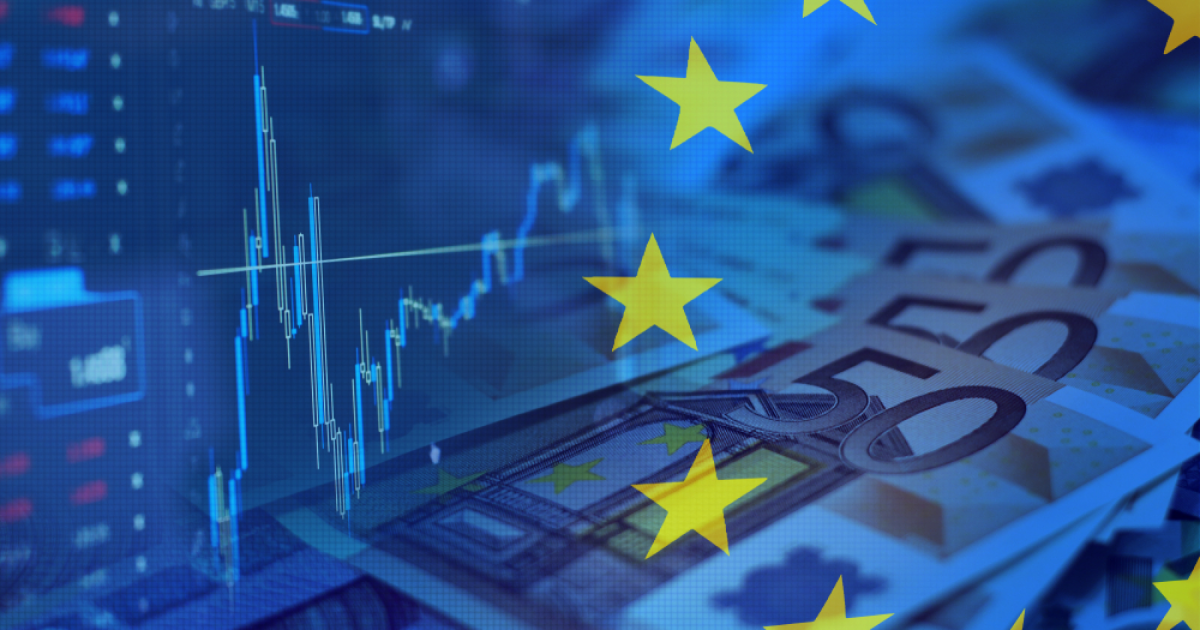 EU's economy
In annual terms, GDP growth amounted to 1.3%
In the first quarter of 2023, the GDP of the Eurozone increased by 0.1% q/q. This is evidenced by the previous Eurostat's data.
The economy of the European Union in January-March 2023 increased by 0.3% q/q. In annual terms, the GDP of the Eurozone and the EU grew by 1.3%.
Analysts on average predicted an increase in the GDP of the Eurozone by 0.2% in a quarterly measure. France and Italy have recovered from negative indicators recorded in the last months of 2022, while the German economy is slowing down.
In the first quarter, Germany's GDP did not change compared to the previous quarter, in France this indicator increased by 0.2%, in Italy – by 0.5%.
According to the revised data, in the fourth quarter of 2022, the GDP of the Eurozone did not change compared to the previous quarter, it decreased by 0.1% in the EU.
EU Commissioner for Economy Paolo Gentiloni, according to Bloomberg, said the European economy is performing better than expected, even though core inflation has been slowing for longer.
"This is encouraging news that shows that the EU economy continues to demonstrate resilience in a difficult global environment," he said at a briefing after an informal meeting of EU finance chiefs and central bankers.
Markets are already reacting to previous economic data. Traders increased bets that the ECB will slow down its rate hike by 25 basis points in May 2023.
As GMK Center reported earlier, inflation in the Eurozone in March 2023 slowed down to 6.9% year-on-year, energy prices in this period fell by 0.9% compared to February. At the same time, core inflation, which excludes energy and food costs, reached another record high. In March 2023, it was 5.7% compared to 5.6% in February.
---
---