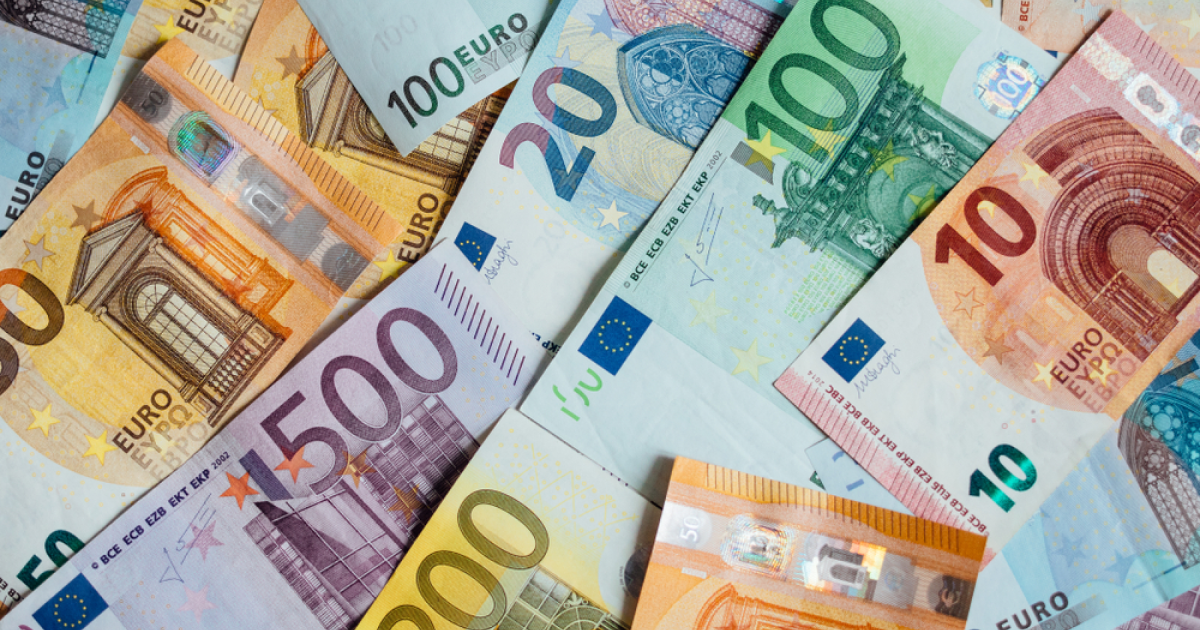 Eurozone economy
In the first quarter of 2023, seasonally adjusted GDP in the eurozone fell by 0.1%
According to Eurostat, the Eurozone economy has contracted for two quarters in a row. This means that it has entered a technical recession.
In the first quarter of 2023, seasonally adjusted GDP decreased by 0.1% in the euro area and increased by 0.1% in the EU compared to the previous quarter. In the fourth quarter of 2022, GDP decreased by 0.1% q/q in the euro area and by 0.2% q/q – in the EU.
The highest quarter-on-quarter growth was recorded in Poland (+3.8%), Luxembourg (+2.0%) and Portugal (+1.6%). The largest decline was observed in Ireland (-4.6%), Lithuania (-2.1%) and the Netherlands (-0.7%).
On an annual basis, in January-March, GDP increased by 1.0% in both the eurozone and the EU, in the fourth quarter growth was 1.8% in the eurozone and 1.7% in the EU.
However, European labor markets have proven resilient to the economic situation. The unemployment rate is at its lowest level since the introduction of the euro in 1999, and in March 2023 was 6.5%.
According to Eurostat, Bloomberg notes, weakness in the eurozone economy in the first quarter was driven by falling government and household spending, while trade supported industry.
With growth likely picking up again this quarter, governments are set to further cut fiscal support. The European Central Bank is also unlikely to change tactics on interest rates, as it considers overcoming inflation a necessary condition for sustainable economic growth.
Bloomberg analysts believe that the economy is weak but not collapsing. They expect growth to resume from the second quarter of this year, but will be slow until the end of 2023 due to tighter financing conditions and falling global demand.
In May, the European Commission improved its forecast for the region's economy. GDP is expected to grow by 1.1% in 2023 and by 1.6% in 2024. In February 2022, the forecast figures were 0.9% and 1.5%, respectively.
As GMK Center reported earlier, inflation in the Eurozone in May 2023 slowed down to 6.1% y/y – the lowest figure since February 2022, according to preliminary data from Eurostat. In April 2023, this figure was 7%. At the same time, annual core inflation, excluding energy and food costs, slowed to 5.3%, returning to its January level (5.6% in April). Energy prices are down 1.7% from a 2.4% rise in April 2023.
---
---