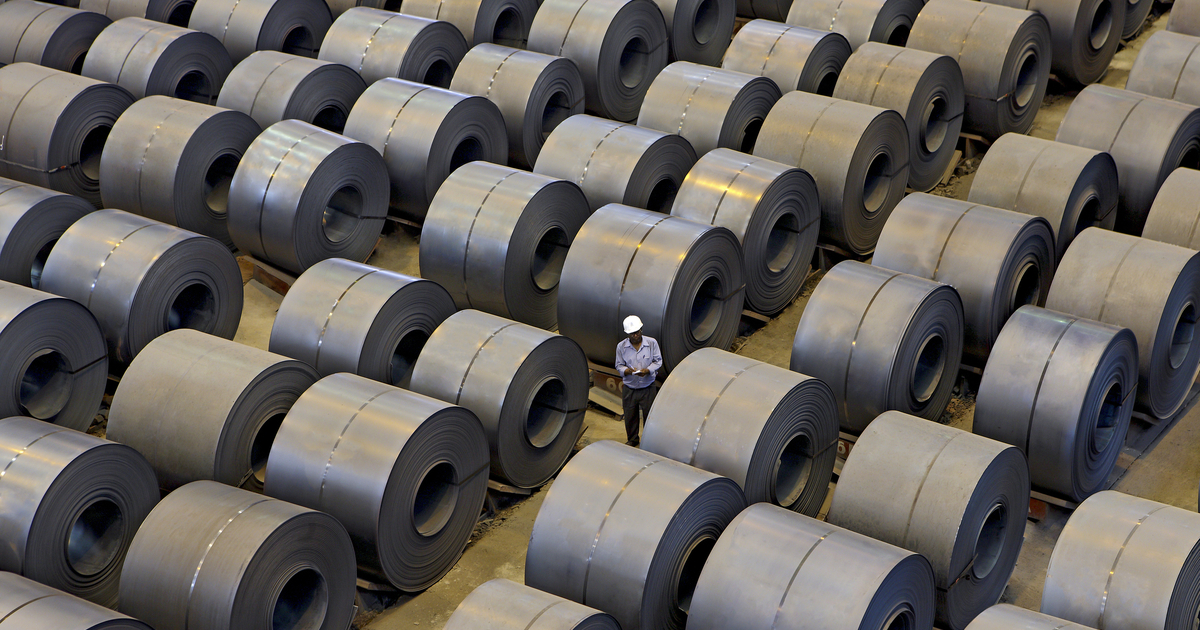 The biggest consumers of Indian metal products in the EU were Italy and Belgium
European Union increased its steel imports from India by 76% last fiscal year (April 1, 2021 – March 31, 2022), compared to the previous. The imports rose to 5,71 million tons, SteelMint reports.
The reason for the growth of Indian steel imports is the post-COVID reconstruction of Europe. In a period of industry growth and high demand for steel, European plants faced the rising energy prices. That led to many steel mills closure and increase of steel imports from India.
The biggest consumers of Indian metal products in the European Union at the end of the year were Italy and Belgium with 3,25 million tons imported Indian steel. Indian plants used the annual quota for the supply of metals to the EU in 5 months from the beginning of the year. At the same time, domestic steel prices in the EU were by €80-195/t higher compared to the price offered by Indian plants.
Worldwide, India increased its steel exports by 7% compared to 2020-2021 fiscal year, up to 20,53 million tons.
China reduced the consumption of Indian steel by 78% over the year, to 1,18 million tons. At the same time, Turkey and the UAE increased it by 2,5% and 34%, to 1,27 million tons and 1,34 million tons, respectively. One of the reasons was the abolition of export discounts by China for 13% VAT on 146 types of steel products. After that, exports from China began to fall, and countries that previously bought steel from the Chinese shifted their focus to India, including Turkey and the UAE.
The demand for steel from India is expected to grow because of the Russian invasion in Ukraine. Ukraine and the Russian Federation are the largest exporters of steel to the EU, and now exports from both countries have almost stopped. Numerous Ukrainian businesses have been damaged by shelling, making exports impossible. Russian steel at the same time is under the sanctions.
These factors will keep the import of steel products from India at a high level, at least in the medium term.
As GMK Center reported, India is one of the three largest steel producers in the world. At the end of 2021, the country increased the output of metal products by 17,8%, to 118,1 million tons, taking second place in the global ranking.
---
---