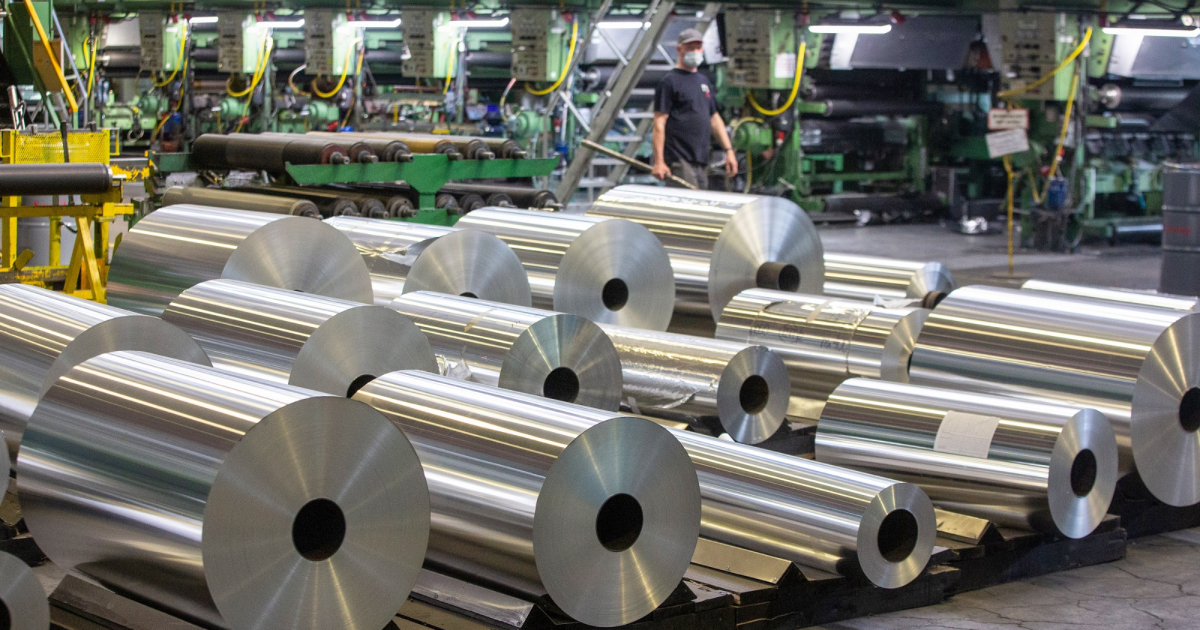 (c) bloomberg.com
One of the largest consumers of aluminum will switch to alternative suppliers from 2023
Novelis, a unit of India's Hindalco Industries Ltd and one of the world's biggest buyers of aluminum, said it would stop using the steel from Russia in potential new deals to supply its European factories in 2023. Bloomberg reports about it.
Russia is a key producer of aluminum, nickel and copper. None of these metals have been subject to European or US sanctions. However, some representatives of the industry, especially in Europe, are trying to avoid purchasing Russian products after the Russian invasion of Ukraine. Currently, much of the global trade takes place through annual or multi-annual deals that were already in place when the war started.
This week, Novelis published a tender to supply aluminum to its European plants in 2023. In the documentation, the company indicated that Russian-made metals would be prohibited in any agreements. At the same time, the current contracts remain in force.
The European aluminum industry is currently preparing for next year's purchasing season. The EU is the main buyer of aluminum from Russia. If other European companies follow the example of Novelis, it may force Russian producers to look for other sales markets and reorganize current trade relations.
As GMK Center reported earlier, Europe accounts for about 40% of the sales of the Russian aluminum producer RusAl. Despite the refusal of the EU and the USA to apply sanctions to Russian aluminum, restrictions were imposed on the company itself and its owner. In particular, it is the arrest of RusAl's assets in Ukraine and the ban on supplies of alumina and aluminum ores to Russia from Australia, which provided almost 20% of the company's needs.
In early March, Rio Tinto declared a breakup of all connections with Russian business. At that time, the company was working on the termination of commercial relations in a joint venture with the company RusAl – Queensland Alumina. Already at the beginning of April, after sanctions imposed by the Australian government against Russian oligarchs, Rio Tinto took over 100% of QAL's capacity and management.
---
---