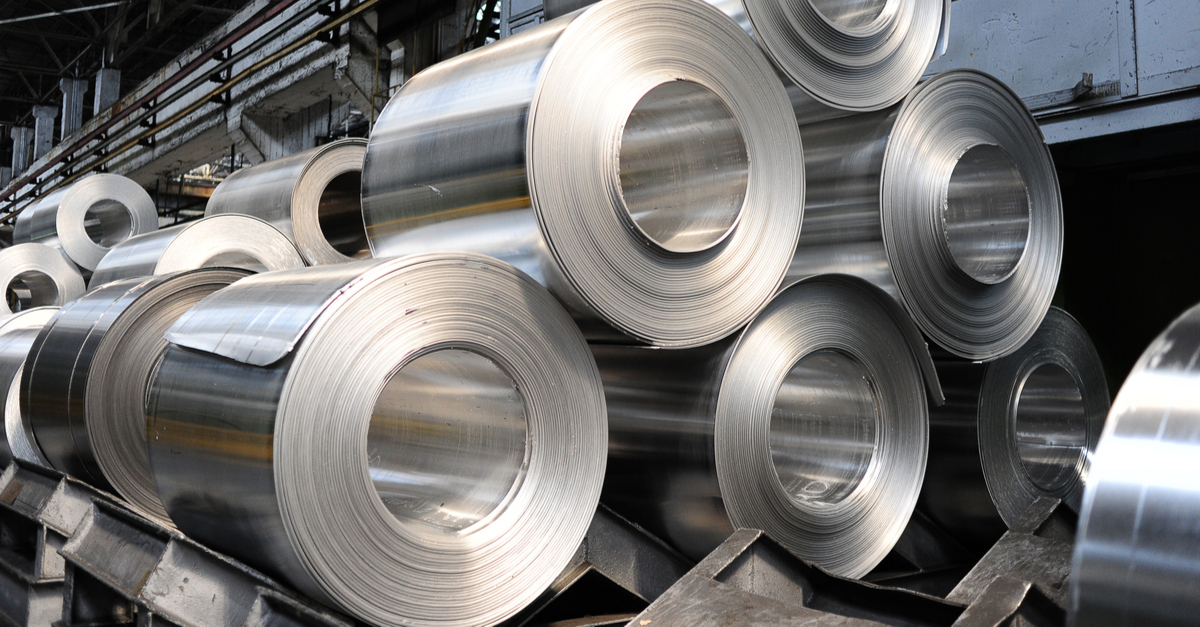 (с) shutterstock
On July 12, 2022, the European Commission will return tariffs on Chinese products after a 9-month break
The European Commission has decided on July 12, 2022 to resume anti-dumping tariffs on Chinese-made aluminum after a 9-month break, S&P Global with reference to the Association of Non-Ferrous Metal Manufacturers of China reported.
In August 2020, European Commission initiated an anti-dumping investigation into rolled aluminum from China. According to the decision of the European Commission in October 2021, anti-dumping duties will range from 14.3% to 24.6%. At the same time, the agency published a resolution to suspend the relevant customs tariffs.
The tariffs covered sheets and rolls of aluminum with a thickness of 0.2 mm to 6 mm, sheets with a thickness of more than 6 mm, as well as rolls and strips with a thickness of 0.03 mm to 0.2 mm, except for the sheet used for production cans for drinks, automobile or aerospace parts.
Due to trade differences, Chinese aluminum exports to the European Union have been declining every year since 2019.
In 2021, China shipped 380,000 tons of aluminum products to the EU, which is 17.6% less than in 2020. Of these, 170 thousand tons were aluminum sheets/strips.
According to the EU plan, Chinese exporters are required to file carbon tax returns starting in 2023, and from 2026, Chinese products that do not meet emissions standards will be taxed.
"In the short term, this will not affect the export of Chinese aluminum products to Europe, but over the years the problems will increase," the statement said.
Earlier GMK Center reported that at the end of last year, the European Commission imposed a final anti-dumping duty on imports of aluminum converter foil from China. Safeguard rates for Chinese products range from 15.4% to 28.5%.
---
---