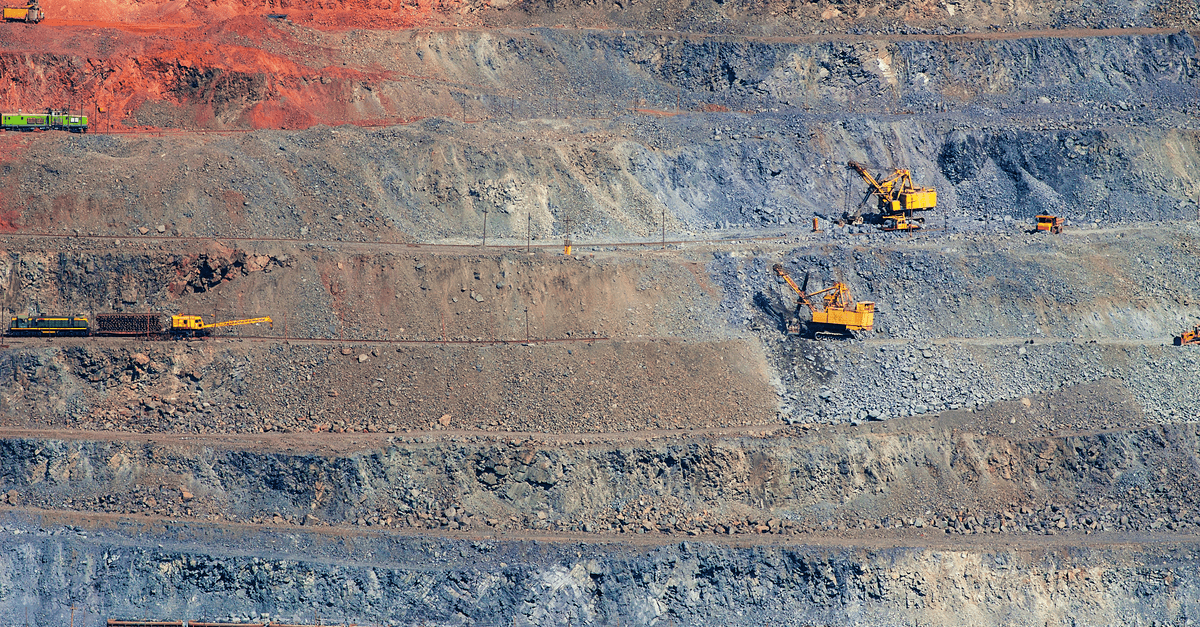 In May, deliveries of Ukrainian iron ore to EU countries fell by 21.2% m/m and 34.1% y/y
In January-May 2023, the European Union reduced the import of iron ore and concentrate from Ukraine by 15% compared to the same period in 2022 – to 5.94 million tons. The import of raw materials in monetary terms decreased by 25.7% y/y – to €700.9 million. This is evidenced by Eurostat's data.
The largest importers of Ukrainian iron ore among the EU countries in January-May 2023 were:
Czech Republic – 1.83 million tons (-4% compared to January-May 2022);
Poland – 1.42 million tons (-24.2% y/y);
Slovakia – 2.34 million tons (+6.1% y/y);
Hungary – 138.9 thousand tons (-58.4% y/y).
In May 2023, EU countries reduced iron ore imports from Ukraine by 21.2% compared to April – to 1 million tons. At the same time, compared to May 2022, deliveries of Ukrainian raw materials to European steelmakers decreased by 34.1%. The costs of European steelmakers on imports amounted to €126.9 million, which is 47.3% less than in May 2022, and 21.3% less than in April 2023.
In May 2023, the Czech Republic consumed 303.2 thousand tons of Ukrainian solid fuel, which is 43.2% less compared to May 2022 and 15.3% m/m. In May, Poland reduced iron ore imports from Ukraine by 76.6% m/m and 85.6% y/y – to 142.1 thousand tons. Deliveries to Slovakia amounted to 233.6 thousand tons, which is 0.5% less m/m and 13.3% more y/y.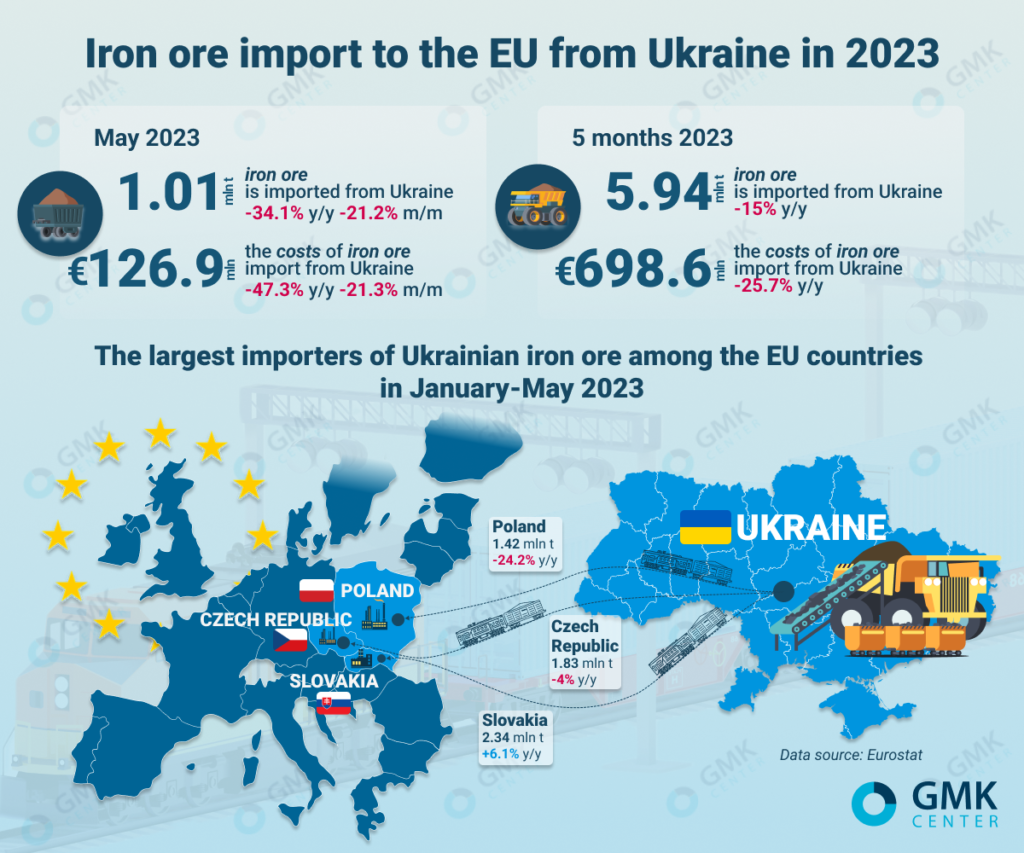 As GMK Center reported earlier, Ukrainian steel industry in January-May 2023 shipped for export 8.32 million tons of iron ore, which is 51.1% less compared to the same period in 2022. Revenue from the export of iron ore in 5 months decreased by 58.5% – to $896.1 million. Thus, the main volume of iron ore exports from Ukraine is directed to the European Union.
Ukrainian Railways for May 2023 transported for export 1.38 million t of iron ore, which is 23% less compared to the previous month. In January-May, the volume of iron ore transportation fell by 38.7% y/y – to 7.25 million tons.
The major iron ore producers in Ukraine include: Ingulets GOK, Kryvyi Rih Iron Ore Plant, Poltava Mining, Northern GOK, Central GOK, Southern GOK, ArcelorMittal Kryvyi Rih, Sukha Balka GOK and Zaporizhzhia Iron Ore Plant.
---
---