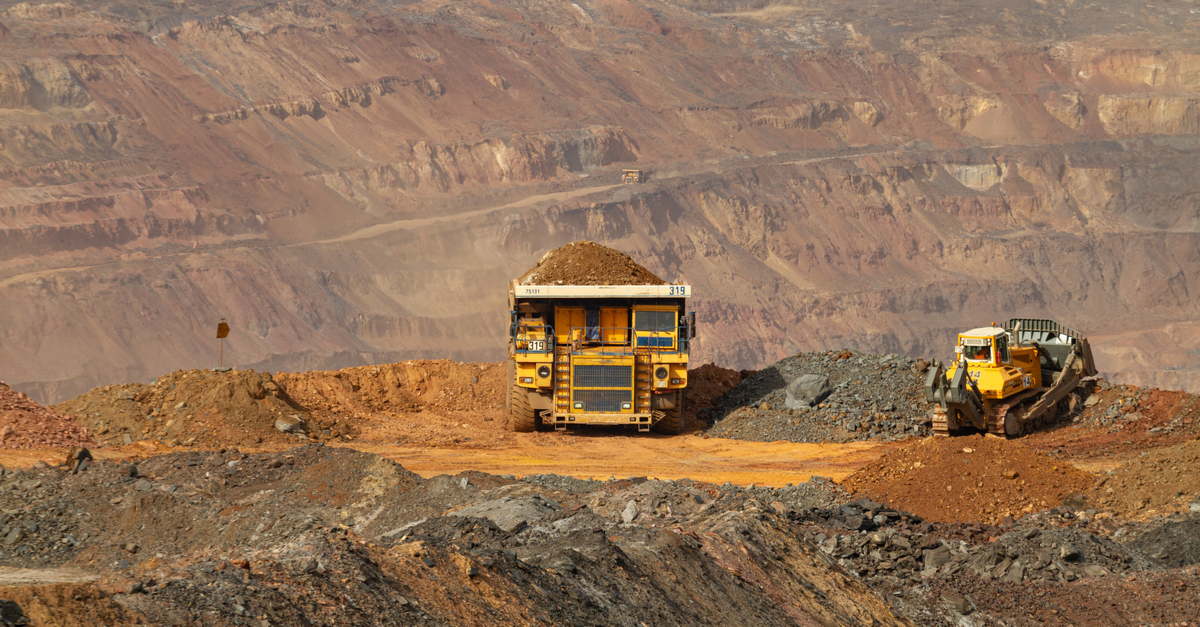 According to the results of June, deliveries of Ukrainian iron ore to the EU countries grew by 2.2% m/m, and fell by 29.1% y/y
In January-June 2023, the European Union reduced imports of iron ore and concentrate from Ukraine by 17.8% compared to the same period in 2022, to 6.88 million tons. Imports of raw materials in monetary terms decreased by 29.5% y/y – to €816.8 million. This is evidenced by the data Eurostat.
The largest importers of Ukrainian iron ore raw materials among the EU countries in January-June 2023 were:
Czech Republic – 2.13 million tons (-12.3% compared to January-June 2022);
Poland – 1.55 million tons (-30.2% y/y);
Slovakia – 2.79 million (+6% y/y);
Hungary – 195.8 thousand tons (-49.5% y/y).
In June of this year, the EU countries increased imports of iron ore from Ukraine by 2.2% compared to May, to 982.2 thousand tons. At the same time, compared to June 2022, the supply of Ukrainian raw materials to European steelmakers decreased by 29.1%. The import costs of European steelmakers amounted to €116.1 million, which is 45.8% less compared to June last year and 8.4% less than May this year.
In June 2023, the Czech Republic consumed 301.95 thousand tons of Ukrainian iron ore, which is 42.3% less compared to June 2022 and 0.4% m/m. Poland increased imports of ore from Ukraine by 108.9% m/m over the month, and decreased by 62% y/y. – to 155.5 thousand tons. Deliveries to Slovakia amounted to 279.1 thousand tons, which is 10.4% less m/m and 5.6% more y/y.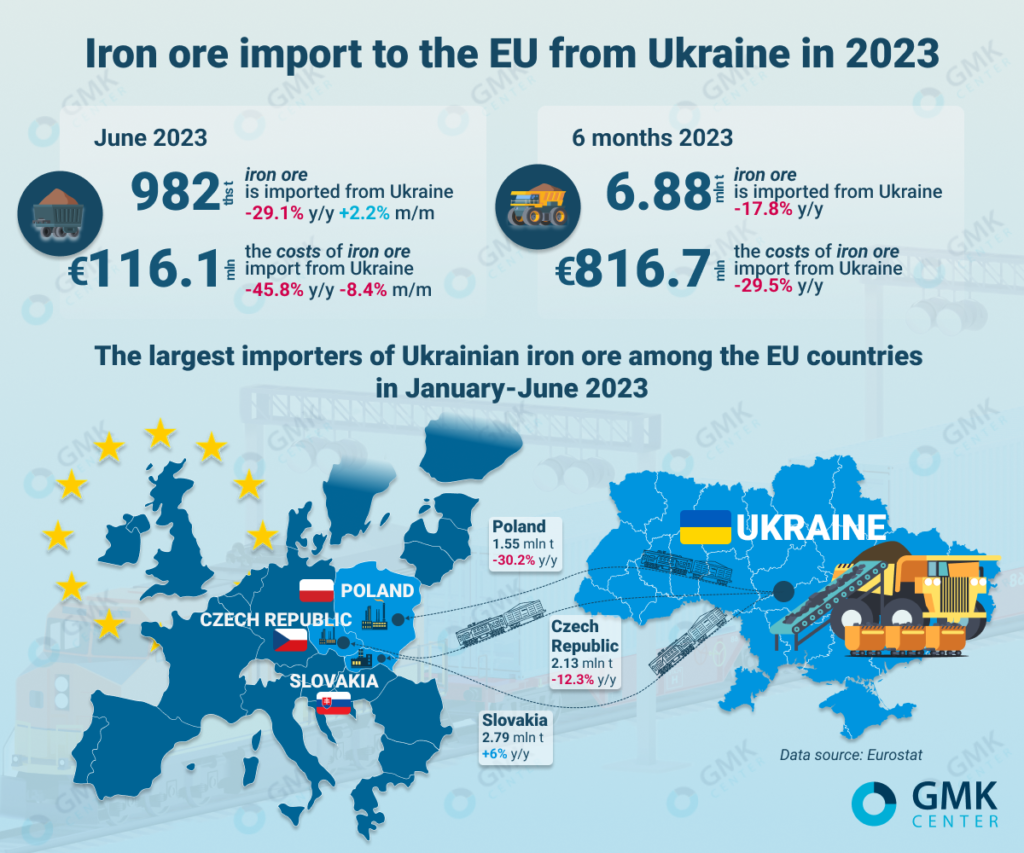 As GMK Center reported, the Ukrainian mining and metallurgical complex, following the results of January-June 2023, shipped for export 8.32 million tones of iron ore, down 51.1% y/y. The proceeds from the export of iron ore for 6 months decreased by 58.5% – to $896.1 million. Thus, the bulk of exports of iron ore from Ukraine is sent to the European Union.
"Ukrzaliznytsia" for June of the current year transported for export 1.43 million tons of iron ore, up 3.8% compared to the previous month. In January-June, the volume of ore transportation fell by 44.7% y/y – to 8.67 million tons.
The major iron ore producers in Ukraine include: Ingulets GOK, Kryvyi Rih Iron Ore Plant, Poltava Mining, Northern GOK, Central GOK, Southern GOK, ArcelorMittal Kryvyi Rih, Sukha Balka GOK and Zaporizhzhia Iron Ore Plant.
---
---