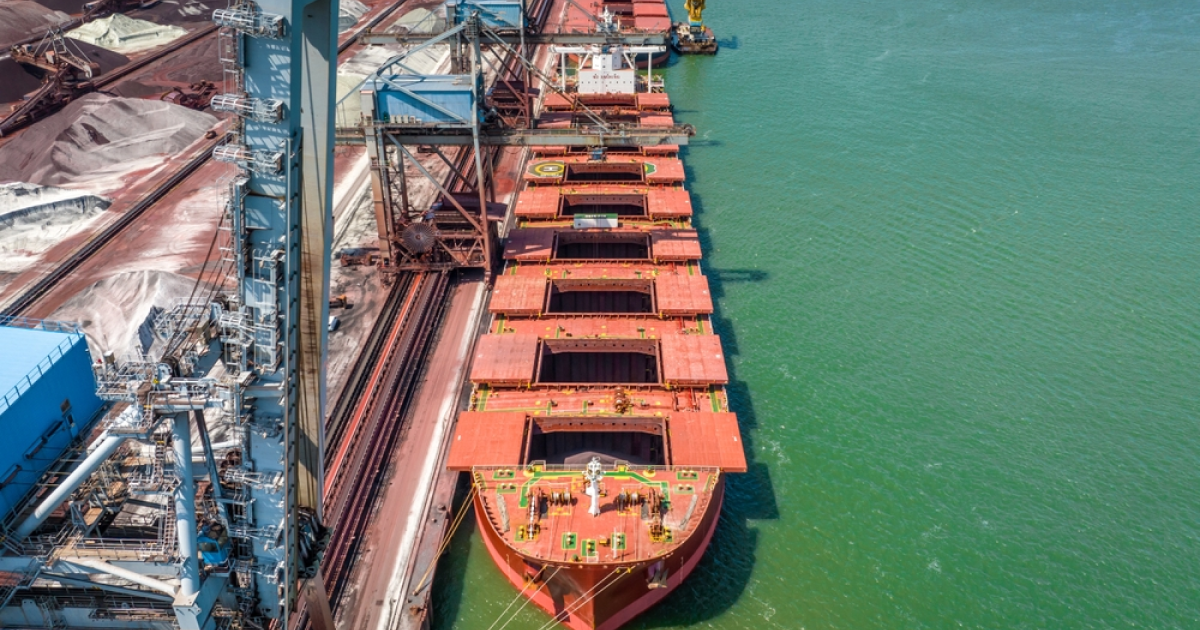 Capesize class vessel
March was a good month for dry cargo amid expectations for China's economy
Indexes. On March 31, 2023, general index Baltic Dry (BDI), which includes rates for Capesize, Panamax and Supramax vessels, fell by 14 points, or by 1% – to 1,389, informs Hellenic Shipping News. For the week, it showed a decrease of 6.7%.
Index Panamax, which tracks coal and grain shipments from 60,000 tons to 70,000 tons, rose by 10 points – up to 1,635, or by 4% compared to the previous week. Average daily earnings for vessels of this class increased by $96 – up to $14.7 thousand.
Index Capesize, which tracks cargoes of iron ore and coal with a volume of 150 thousand tons, decreased by 11 points – to 1665, falling by 11.5% for the week. The average daily earnings for vessels of this class decreased by $95 – to $13.8 thousand.
As of March 1, 2023, BDI constituted 1099 points, which was the highest value since January 10, 2023, while on February 16, a low of 530 points was recorded. The Сapesize index at the beginning of the month was 929 points, the average daily earnings for vessels of this class was $7.7 thousand.
In early March, the dry bulk market looked upbeat in the short term due to an expected increase in demand for iron ore in China as construction activity resumed, and due to seasonal Brazilian exports.
Forecasts. China's economic opening, rising Indian demand and the diversion of Russian coal exports to eastern markets due to sanctions boosted demand for Capesize vessels and freight rates in March. The upward trend also extended to Supramax and Panamax.
Improvements in China's steel production and the lifting of China's unofficial ban on Australian coal are currently supporting demand for iron ore and coking coal bulk carriers.
However, analysts and market participants note that the assessment of prospects for dry cargo cannot be solely based on the China factor, in particular because its real estate sector remains a weak link. In addition, there have been reports that the country may cut steel production in 2023 to reduce carbon emissions. Global factors such as inflation, rising interest rates, the geopolitical situation, and turbulence in the banking sector also create uncertainty.
However, experts generally positively assess the prospects for Capesize vessels.
As discussed in the updated S&P Global's review for the first quarter of 2023, demand for steel and iron ore in mainland China is expected to grow steadily from 2023. So Capesize will return to the segment with the highest profit in the current year, thanks in particular to the recovery of demand from the PRC.
Analysts maintained a positive forecast for the dry bulk cargo market in the medium term (first half of 2023), but cautiously assessed the near term, mainly the second quarter of 2023.
The war in Ukraine continues to affect the bulk cargo markets, creating a need for larger vessels. Europe's ban on the import of Russian coal led to the fact that large volumes moved to new markets – China, India and Turkiye, informs Maritime Strategies International (MSI) in its latest report. At the same time, Europe seeks to replace Russian imports with supplies from other countries, so structural changes in coal trade are likely to persist.
The distance of Russian coal exports has increased from 2,000-2,500 km in 2018-2020 to approximately 4,000 km now. Longer distances lead to a shift from smaller bulkers to Capesize vessels. Before the war, only about 10% of Russian coal exports were carried by large bulkers, now this figure is about 25%, according to MSI analysis.
MSI believes that the trend in sea freight demand is likely to reflect Europe's dependence on imported coal, which it must supply from far-flung sources. Increased demand for coal in Europe is likely to continue for some time, MSI predicts, as the bloc grapples with energy security concerns. The company expects coal trade to grow by 2.7% year-on-year in 2023.
As GMK Center reported earlier, dry cargo freight rates were falling from the beginning of 2023, as a reduction in iron ore shipments was observed.
---
---