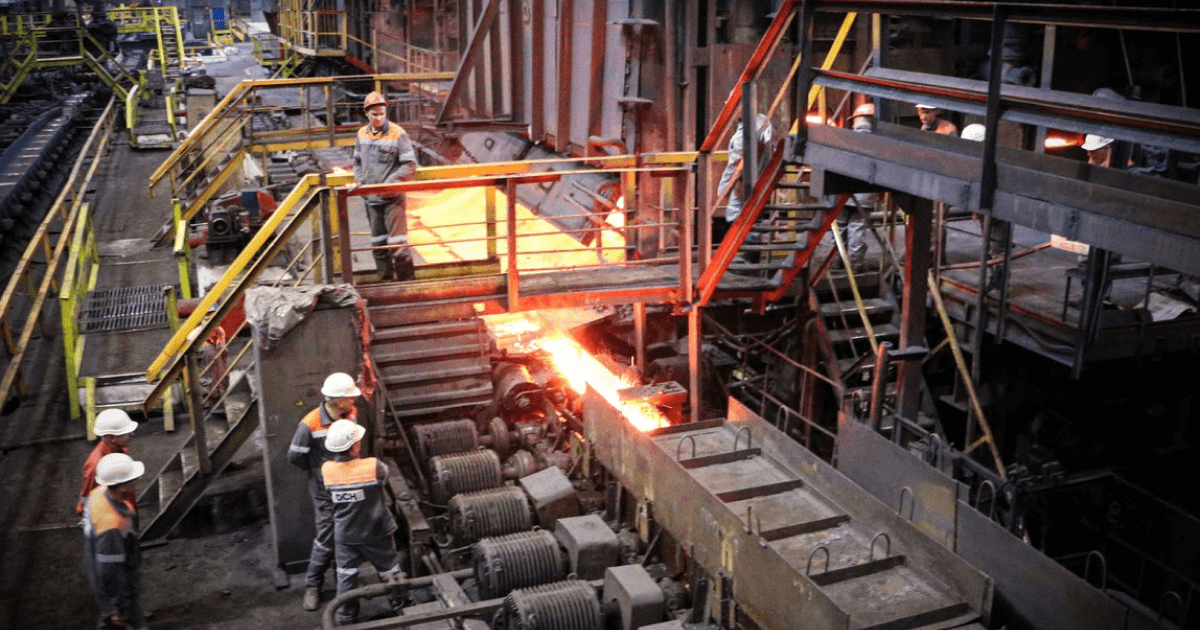 DMZ
Coke production for the month increased by 26.8% m/m
In October 2023, Dnipro Metallurgical Plant (DMZ) increased the production of rolled steel by 9.5% compared to the previous month – up to 9.3 thousand tons. This is reported in DCH Steel corporate newspaper.
Coke production for the month amounted to 26.5 thousand tons, which is 26.8% more than in September 2023. Compared to October 2022, the production of rolled steel at DMZ increased by 75.2%, and coke – by 15.6%.
Last month, the production of rolled products was provided by the rolling shop No. 2, as repairs of the main equipment are being carried out in RS-1. The rolling mills produced mine racks, channels and corners of various assortments. RS-2 is now on repair of the main equipment. After their completion, in the second decade of November, the next production campaign will begin. RS-1 is scheduled to be launched in December.
«Despite the difficulties caused by the military actions, the rolling mills in October fulfilled the planned production indicators by 100%, the coke chemical division ensured that the plan was exceeded by 6%,» the message says.
In January-October 2023, DMZ increased the production of rolled steel by 81.6% y/y – up to 91.9 thousand tons. The output of coke increased by 33.6% y/y – up to 245.4 thousand tons.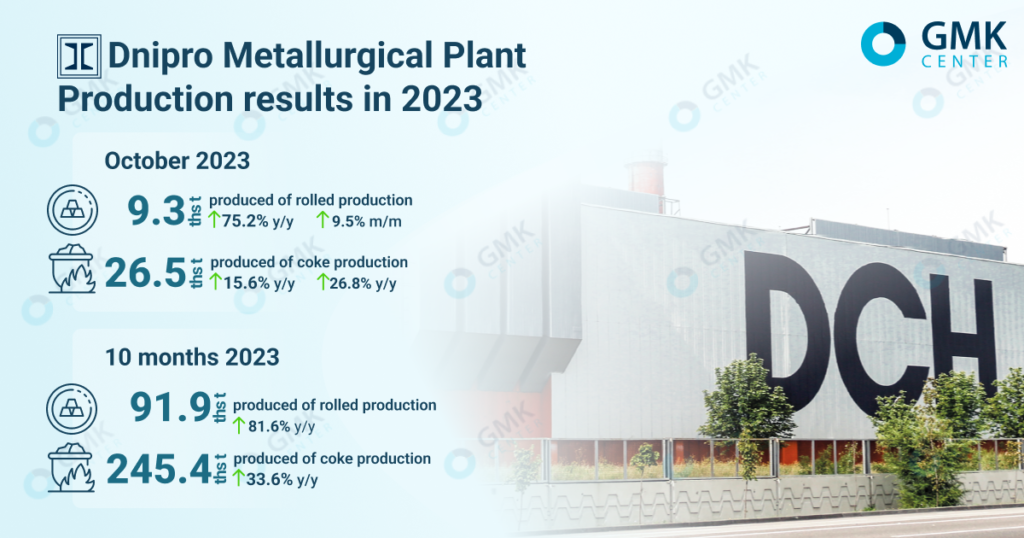 As GMK Center reported earlier, in 2022 DMZ reduced production of rolled steel by 74.2% compared to 2021 – to 58.4 thousand tons, and coke – by 56.3%, to 211.3 thousand tons.
The coke chemical division of the enterprise in 2022 switched exclusively to domestic coal raw materials and manufactures products mainly for ferroalloy plants of Ukraine. In addition, in March 2023, the enterprise resumed the production of metallurgical coke.
Dnipro Metallurgical Plant is a full-cycle steel enterprise that is part of the DCH group. It produces semi-finished products and shaped rolled steel products: channel, angle bars, rails.
Its main products are square billets (exported to Turkiye and Egypt), channels (wide export geography: countries of Europe, Asia, Africa) and pig iron (exported mainly to Turkiye).
---
---