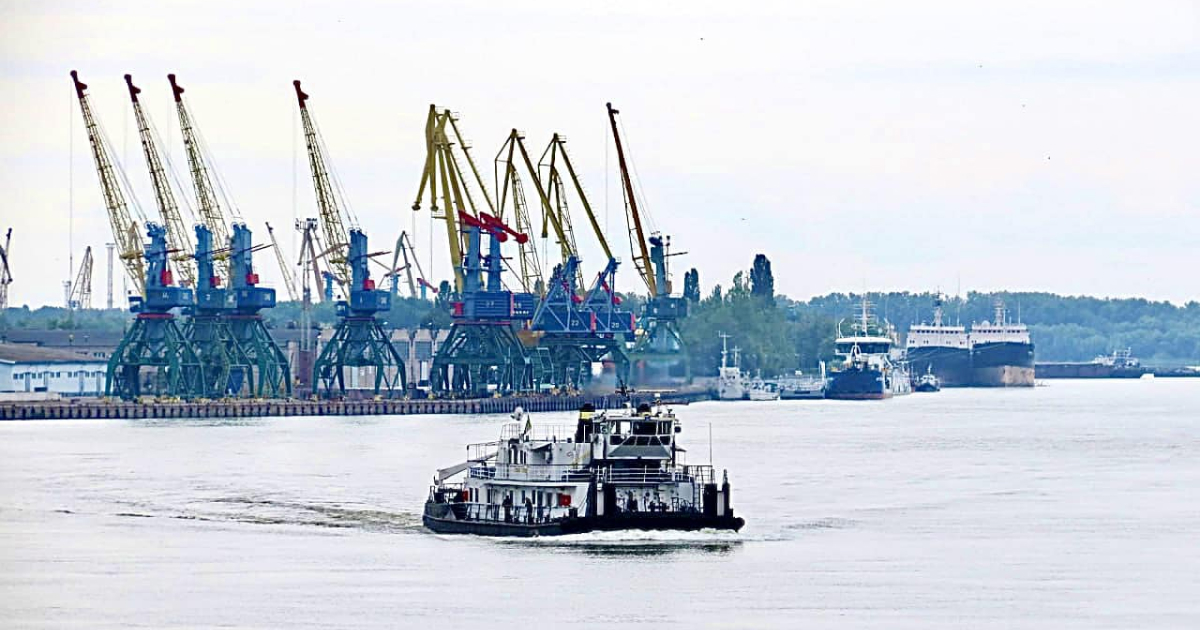 UDP
Navigation with ports is complicated, which slows down trade operations
The operation of the Danube ports of Reni and Izmail is limited due to the seasonal shallowing of the Danube and Russian shelling of the port infrastructure. This was noted by the transport and logistics company NG Shipping, reports Rail.Insider.
Due to the seasonal shallowing of the river, Port Izmail is in a state where navigation becomes difficult. This creates difficulties for its full functioning.
"Regarding the port of Reni: although the port is accepting more containers, this may cause a temporary closure of their exports. The situation is complicated by the fact that navigation from Reni is also temporarily suspended today, and the port now actually functions as a warehouse, which complicates trade operations,» NG Shipping notes.
On July 24, 2023, Russian troops attacked the port infrastructure of the Danube. As a result of the hits, a hangar with grain was destroyed, tanks for storing other types of cargo were damaged, and a fire broke out in one of the production premises, which was promptly extinguished.
Danube ports are an additional hub for the export of iron and steel products from Ukraine. The main volumes of cargo were sent to Serbia to the steel plant HBIS (iron ore).
Ukrainian Danube Shipping Company in 2022 transported 500,000 tons of iron and steel products across the Danube, while in the first quarter of 2023 the indicator reached 70,000 tons. Currently, the percentage of iron and steel in the company's transportation structure is 15-20%, but in the future the indicator may increase to 50% and higher .
On the other hand, the termination of the grain agreement may have a negative impact on the growth prospects of steel cargo transportation through the Danube ports, as well as rail transportation, since grain cargo will displace the products of steelmakers and create significant queues at the borders with the EU.
As GMK Center reported earlier, volumes of freight processing in the Danube ports in 2022 increased as follows: Reni – to 6.8 million tons from 1.4 million tons in 2021, Izmail – to 8.9 million tons from 4 million tons, Ust-Dunaisk – to 785 thousand tons from 64 thousand t.
---
---