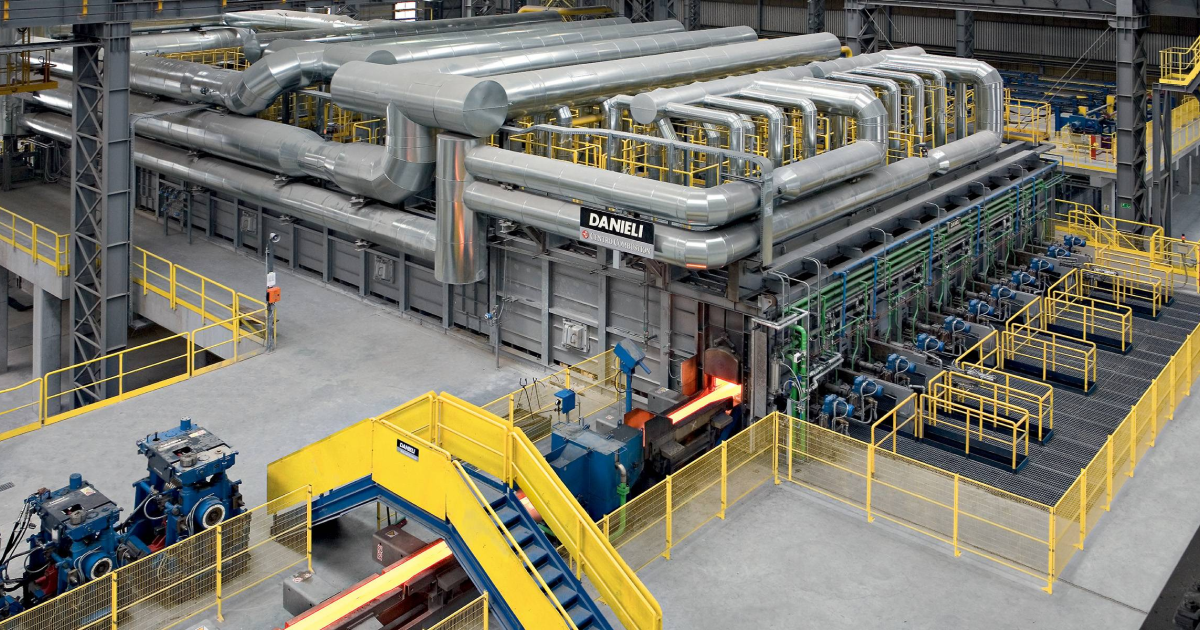 Danieli
For Danieli Corus, this will be the 17th converter replacement project and the first in Germany
German plate producer Dillinger Hütte has ordered Danieli Corus, a subsidiary of the Italian steel equipment producer, to replace converter №1 at its integrated plant in Dillingen. SteelOrbis reports about it.
The new converter will have an output mass of 200 tons. It will be designed to perform high-performance production tasks over a long period of time. The equipment of the new unit, in particular, will use the patented Danieli horizontal suspension design.
The commissioning of the new converter plant is expected by the end of 2023. This will be the 17th converter replacement project for Danieli Corus and the first in Germany.
Danieli is waiting stable order book in the 2022/2023 financial year. The company's expectations are based on its customers investing in new green steel mills, as well as more efficient and sustainable production. According to Danieli's FY2021/2022 earnings report, this will continue to sustain voumes and margins within Danieli's Plantmaking segment.
As GMK Center reported earlier, in August 2022, the company DF Calderería Pesada (DFCP) has received an order from Primetals Technologies to build two new converters for ArcelorMittal's Dunkirk steelworks in northern France. The two converters are planned to be the largest in the world and will be installed next year. DFCP will construct and test the equipment at its facilities in Gijon, Spain.
---
---