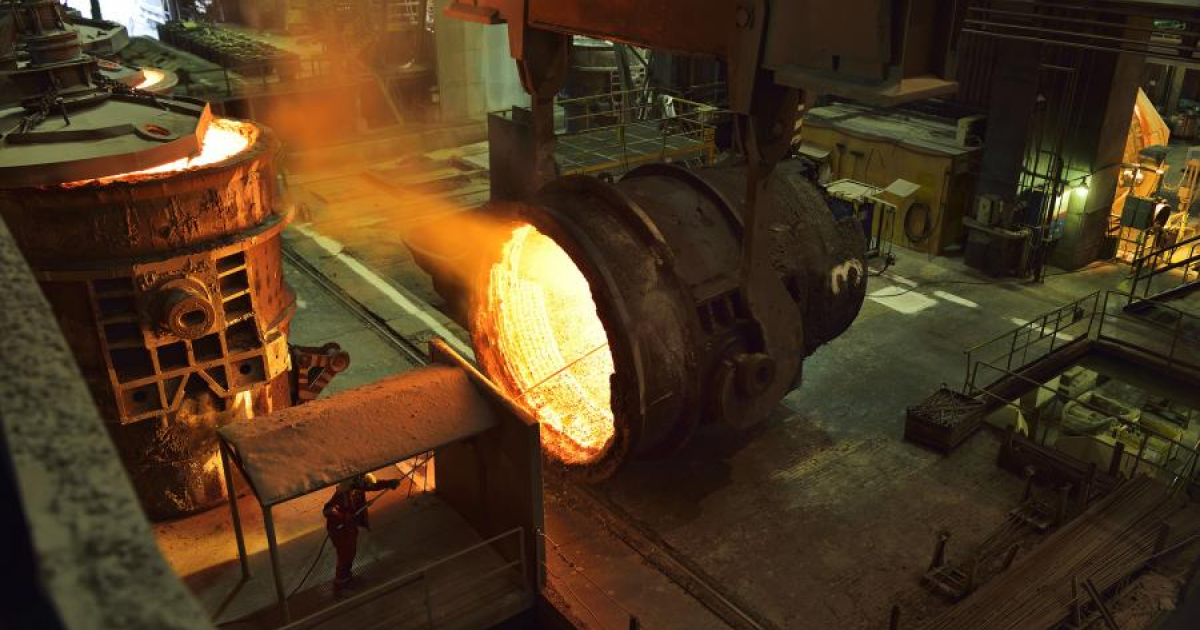 Třinecké Železárny
Imports of steel products also fell sharply over 6 months – by more than 500 thousand tons
Steel enterprises of the Czech Republic in January-June 2023 reduced steel exports by 14% compared to the same period last year – to 1.9 million tons. The half-year figure is the lowest level since 2009. Kallanish reports about it with the reference to the Czech and Slovak Steel Association.
In the first half of 2023, steel imports to the Czech Republic decreased by more than 500 thousand tons y/y – to about 3 million tons. Apparent steel consumption in the country in the second quarter of 2023 fell by more than 400 thousand tons y/y – to 1.5 million tons. This figure corresponds to the volume of consumption in the first quarter.
Steel production by Czech steelmakers in January-June 2023 decreased by 19% compared to the same period in 2022 – to 1.88 million tons. Rolled product output fell by 21% year-on-year – to 1.74 million tons, including high-quality varieties – by 26% year-on-year, to 1.07 million tons, and flat – by 15% year-on-year, to 487 thousand tons.
Amid disappointing industry performance, steel industry representatives and trade unions in Poland, the Czech Republic and Slovakia have joined forces to call on government officials to take action to improve the sector's competitiveness.
«The EU steel industry is in a critical situation amid doubts about whether it can maintain production at required and safe levels and protect jobs,» the letter to the government said.
Steelmakers are grappling with high operating costs amid an economic downturn, while EU climate policy requires decarbonization targets that are currently beyond the industry's reach.
Costs are driven by rising energy costs and emissions allowances, with electricity prices being the most critical. Since smelters are unable to pass on increased costs to the end user, this results in the sector losing competitiveness and potentially being eliminated in the future.
Steelmakers propose to limit the price of electricity for energy-intensive industries, in particular, as was done in Germany. They also call for close monitoring of the CBAM mechanism to ensure its effectiveness and to find solutions to expand EU steel exports.
As GMK Center reported earlier, steel production in the European Union in August 2023 fell by 4.4% compared to August last year – to 9.1 million tons. In January-August 2023, 85.7 million were produced in the EU tons of steel, which is 9.8% less year-on-year.
---
---