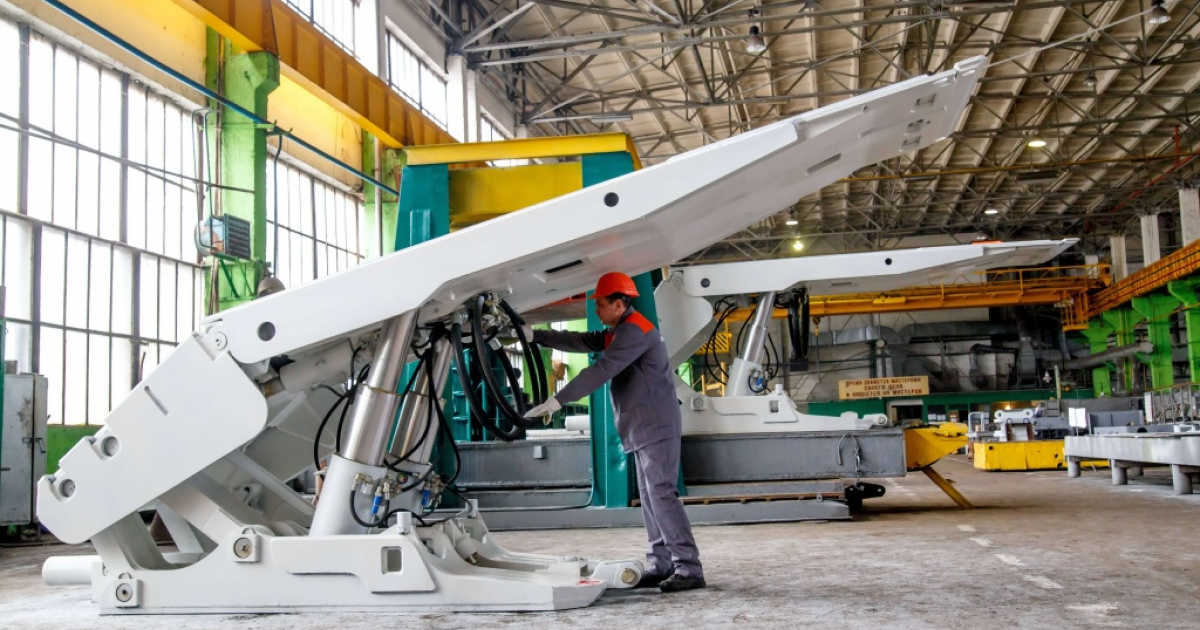 Sections of fastening DM
In order for the fastening to be as effective as possible, the company changed the design of certain nodes
Corum Druzhkivka Machine-Building Plant (Corum DrMZ), which is part of the Corum Group machine-building corporation, repaired and shipped 165 sections of DM fasteners for Pokrovske mine administration. This is stated in the press release on the company's Facebook page.
The corresponding fasteners were produced at Corum DrMZ in 2010. In 2018-2019, the equipment was overhauled.
"The repair fund was not worn out, because after repairing the fastening, only one bench passed, then the mine was closed, and the repair fund was brought to the plant. But you can't call this order ordinary, because the miners put forward strict requirements for fastening. According to the technical task, the DM section was not only repaired, but also refined under specific production conditions," noted Oleksandr Borisov, deputy chief service engineer of Corum DrMZ.
In order for the fastening to be as effective as possible in the Pokrovska mine conditions, the specialists of the plant had to change the design of certain nodes. According to the technical task, certain parts were not allowed to be restored to repair dimensions, but only to nominal ones. So, although the equipment is repaired, it is brought to new condition.
According to the requirements of the Pokrovske mine administration, the fastening sections were tested in the presence of the customer's representative.
"The repair was extremely difficult, but the machine builders adequately coped with all the challenges. Currently, all DM sections have already been shipped to the mine, so we are waiting for the launch of the new bench," the message says.
Pokrovske mine administration is preparing four new pits for commissioning – it will be gradually opened this year. The company plans to launch the 9th northern longwall of block №10, the reserves of which are more than a million tons. Coal will be delivered to the mountain already in March 2023.
As GMK Center reported earlier, in 2022, the Corum Group machine-building corporation produced 9 harvesters, 147 units of mining equipment and 456 thousand spare parts and components to the order of miners. In the near future, the company plans to establish the production of new mining equipment, which will make it possible to support the necessary rates of coal production in Ukrainian mines.
---
---