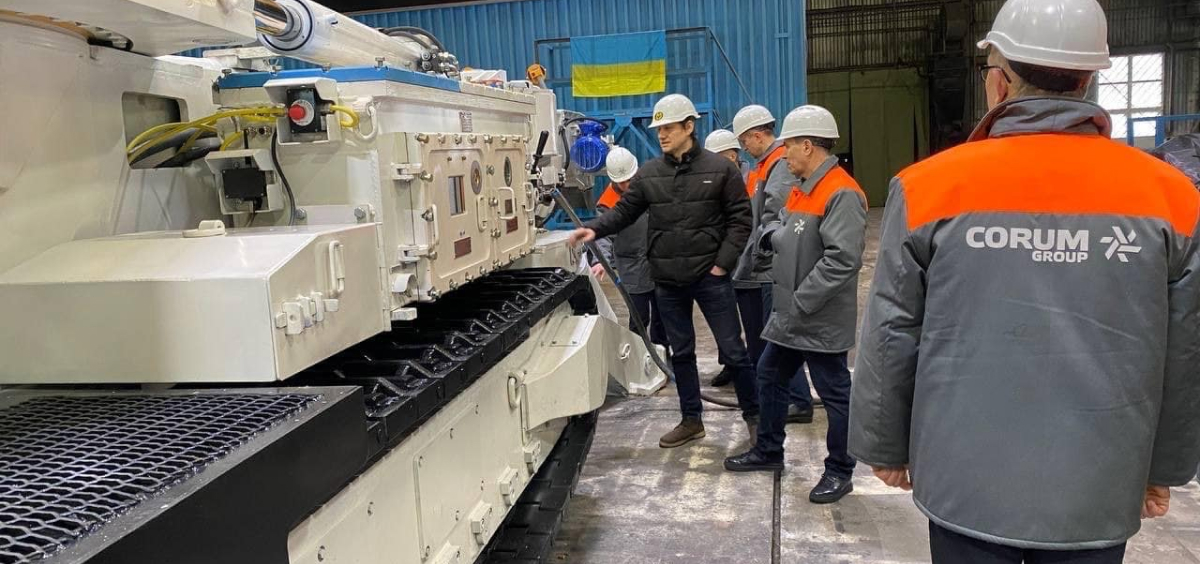 Corum Group
Machine builders also produced 147 units of mining equipment and 456,000 spare parts and components
In 2022, the Corum Group machine-building corporation produced 9 harvesters, 147 units of mining equipment and 456 thousand spare parts and components to the order of miners. CEO of DTEK Energo, Ildar Saleev, reported about it on the Facebook page.
"During the period of unprecedented attacks by the enemy, the Ukrainian energy industry needs a reliable support. Such a support for our energy workers is the Armed Forces on the one hand and the miners on the other. And machine builders are a reliable help for miners," he said.
Despite the war and relocation to other sites, the Corum Group continues to produce the necessary equipment, spare parts and parts for the miners' work.
In the near future, the company plans to establish the production of new mining equipment, which will allow to support the necessary rates of coal production in Ukrainian mines.
As GMK Center reported earlier, in December 2022, Corum Group has released the third tunneling combine at a new production site in the Dnipropetrovsk region. The new high-powered KPD mining combine is designed for the destruction of rock massifs in mines that are dangerous due to gas and dust.
Also, at the beginning of May, Corum Druzhkivka Machine-Building Plant, a part of the Corum Group Machine-Building Corporation, restarted production after capacity relocation. In May, machine builders will ship a new tunneling combine, 790 sections of fire hydrant and more than 6,000 parts to DTEK.
---
---