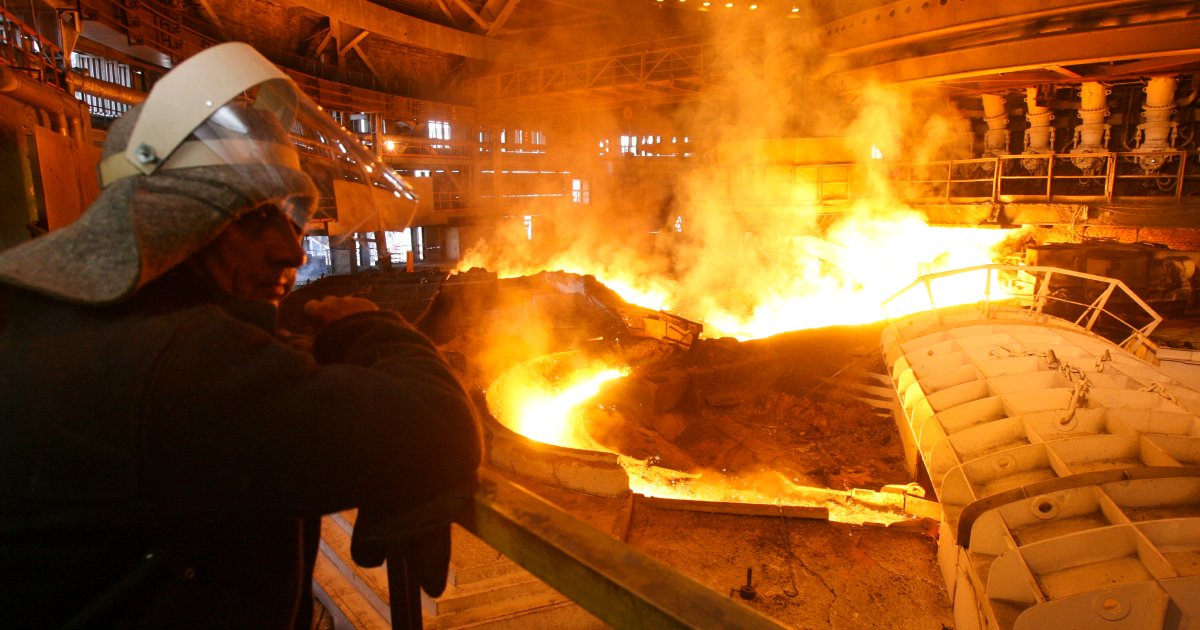 Steel production
The plan should be announced by the end of April 2023
China intends to publish a plan that requires local steel producers to ensure that production this year does not exceed the level of 2022 (1.018 billion tons). Bloomberg informs about it.
The move, expected by the end of April, reflects officials' concerns about weak demand for steel, but the sources said it does not require drastic cuts of specific percentages. The compromise refers to different views on the economic outlook for 2023. The goal of the level of emissions per ton of products will remain as a regulatory mechanism.
A restriction can have a positive effect on prices by reducing excess supply. However, this will increase the pressure on steel plants, which have already faced low profits and the consequences of last year's production disruptions. The move will also go some way towards realizing Beijing's environmental ambitions, as the government has long eyed steel as part of its climate commitments and carbon reduction efforts.
According to sources, in the second half of 2023, when market conditions change, a dynamic adjustment of the level of steel production will be carried out.
Hopes for a recovery have prompted Chinese steelmakers to ramp up output after the economy opened up and China entered its traditional peak construction period. However, demand did not grow to the expected extent. About 11 Chinese mills cut structural steel prices last week due to the weak market, according to Mysteel.
Steelmakers in China have been struggling for months with oversupply and rising prices for raw materials, particularly iron ore. This prompted the government to launch a large-scale campaign to curb these costs.
At the same time, higher-than-expected credit growth in China in March 2023  and increased interest in mortgage loans indicate that government measures are working to stimulate investment. This means some changes for the real estate market, which is the largest consumer of steel products in the country.
As GMK Center reported earlier, Chinese steelmakers in January-February 2023 increased production of steel by 5.6% compared to the same period in 2022 – up to 168.7 million tons. According to WorldSteel, in January 2023, the country produced 79.5 million tons of steel, which is 2.3% more than in January 2022. So, in February, production amounted to about 89 million tons.
Also, China seeks to reduce excess steelmaking capacity. In April 2023, the profitability of steel production in the country continued to fall amid growth of its volumes and the slow recovery of demand from end consumers. However, even in this situation, steel plants still showed no signs of reducing production. According to previous media reports, the authorities were to announce its reduction by 2.5% in 2023.
---
---