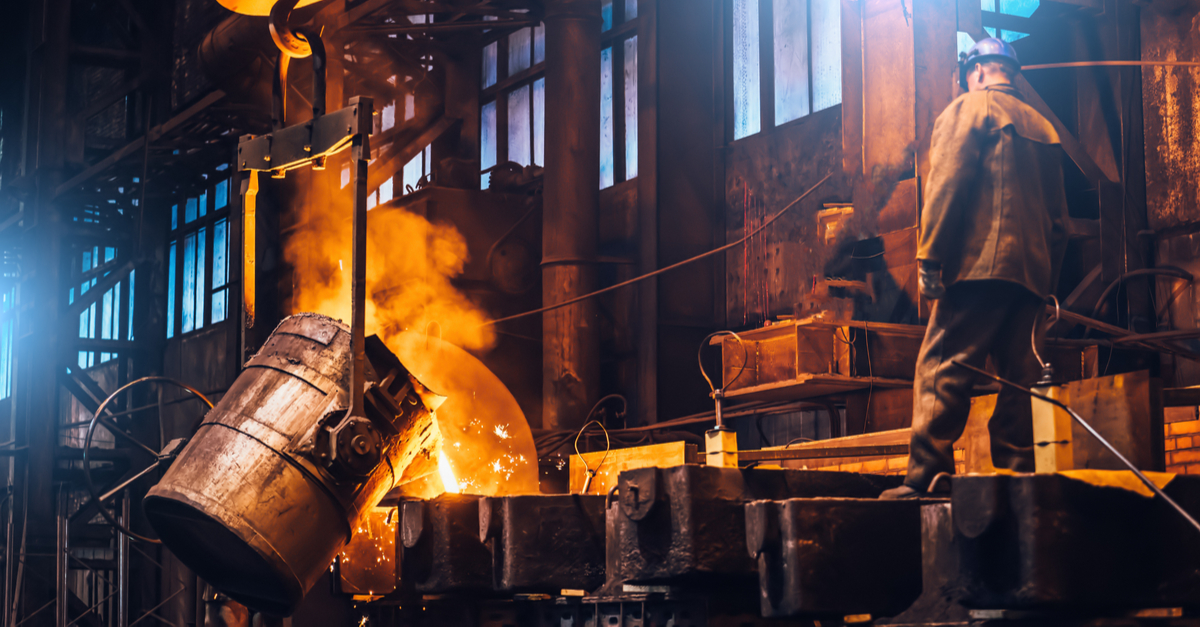 (c) shutterstock.com
The production of finished steel fell by 4.6% in the first half of the year, and pig iron – by 4.7%
In January-June 2022, Chinese plants reduced the production of unrefined steel by 6.5% compared to the same period in 2021, to 526.9 thousand tons, Steelorbis reported citing the data from the National Bureau of Statistics of China (NBS).
The production of finished steel in China reached 667.14 million tons in six months, decreasing by 4.6% to January-June 2021. The output of pig iron during this period decreased by 4.7%, to 438.93 million tons.
According to the results of June, Chinese steelmakers increased steel production by 3.3% compared to the same month in 2021 – to 90.73 million tons. The output of finished steel for the month was 118.42 million tons, and pig iron – 76.88 million tons, which 2.3% and 0.5% more, respectively.
On a monthly basis, steel production fell by 6.1%, pig iron by 4.5%, and finished steel production by 3.4%.
Earlier GMK Center reported, that China announced plans on further steel production reduction in 2022 after a decrease in output of almost 30 million tons in 2021. Controlling steel production is part of China's efforts to achieve its goal of reducing the country's carbon emissions.
China is the largest producer of steel in the world. According to the results of 2021 Chinese steelmakers reduced steel production by 3% compared to 2020, to 1.03 billion tons.
---
---