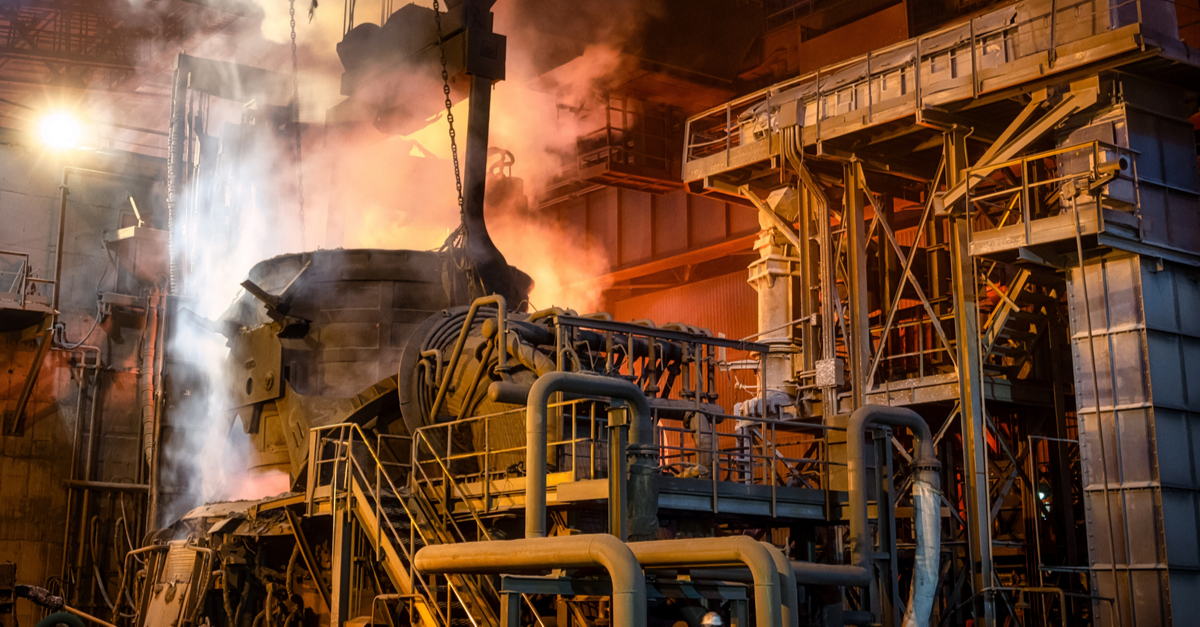 Steel production
Steel production in the country has been falling for the fourth month in a row
Chinese steel companies reduced steel production by 3.7% in October 2023 compared to the previous month – to 79.09 million tons. This is evidenced by data from the National Bureau of Statistics of China (NBS), Nasdaq reports.
Compared to October 2022, China reduced steel production by 1.8% in October 2023.
Chinese steel production has been falling for the fourth month in a row as more and more steelmakers introduce maintenance amid declining profitability and unrealistic expectations of demand during the peak consumption season.
Average daily steel production in October was 2.55 million tons, the lowest since December 2022. This is down 6.8% compared to September.
«The deepening decline in steelmakers' margins forced some steelmakers to start annual maintenance of blast furnace units earlier than planned, leading to a decline in production in October,» said Cai Yongzheng, director of the Nanjing Jiangsu Fushi Research Institute.
According to the consulting company Mysteel, less than 20% of Chinese steel mills surveyed were operating at a profit by the end of October, down from about 33% at the end of September. Daily pig iron production averaged 2.45 million tons during the month, down 1.5% m/m but up 2.5% y/y.
In January-October 2023, China increased steel production by 1.4% y/y – up to 874.7 million tons.
As GMK Center reported earlier, China has increased in January-October 2023 export of steel products by 34.8% compared to the same period in 2022 – up to 74.73 million tons. Steel imports amounted to 6.37 million tons, which is 30.1% less y/y.
Also, in 2022, China reduced production of steel by 2.2% compared to 2021 – to 1.01 billion tons. Steel production in the country fell due to the slowdown of the economy and the downturn in the real estate market.
---
---