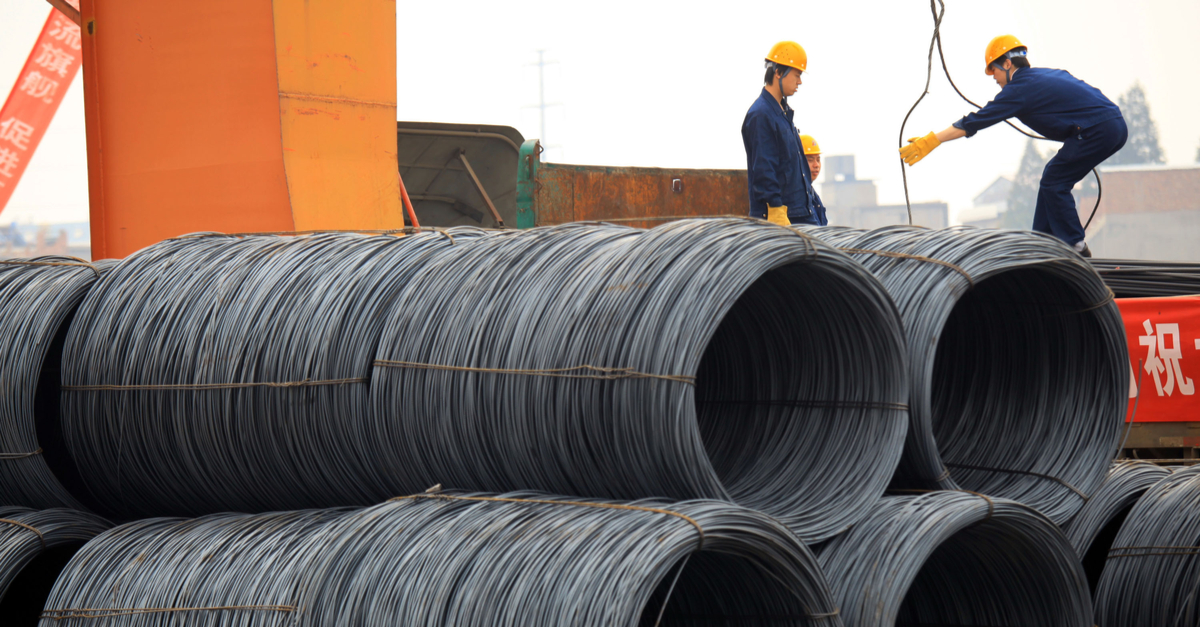 (c) shutterstock
At the same time, Chinese steelmakers reduced steel production by 10.3% in January-April
China's steel companies in April increased steel production by 5.1% compared to March, to 92.78 million tons. Compared to April 2021, although, production decreased by 5.2%, Reuters, citing the National Bureau of Statistics of China, reported.
The reasons of the production increase were environmental constraints reduce and pandemic disruptions.
The average daily production in April was 3.09 million tons compared to 2.85 million tons in March.
Production started rising after plants in northern China completed a government-ordered program to reduce production. In addition, the crisis in the supply of raw materials due to transport restrictions also has lessen.
China's industrial activity in April fell to its minimum level in 26 months. The construction industry is also failing, which may indicate that steelmakers have missed the traditional peak of demand in this industry.
In addition to the pandemic and environmental restrictions, even greater losses in profits of metallurgical companies caused high prices for raw materials.
"Some steel mills, especially those with electric blast furnaces, have suffered losses due to weak demand and high raw material prices," said Zhuo Guiqiu, analyst with Jinrui Capital.
Zhuo expected consumption to gradually pick up in May but said it would still be hard to match the levels of last year.
According to the results of January-April 2022, steel production in China decreased by 10.3% compared to the same period last year, to 336.15 million tons.
Earlier GMK Center reported that China has previously announced plans to reduce steel production in 2022 after reducing production by almost 30 million tons in 2021. Controlling steel production is part of China's efforts to achieve the country's goal of reducing carbon emissions.
China is the largest steel producer in the world. According to the results of 2021, Chinese metallurgists have reduced steel production by 3% compared to 2020, to 1.03 billion tons.
---
---