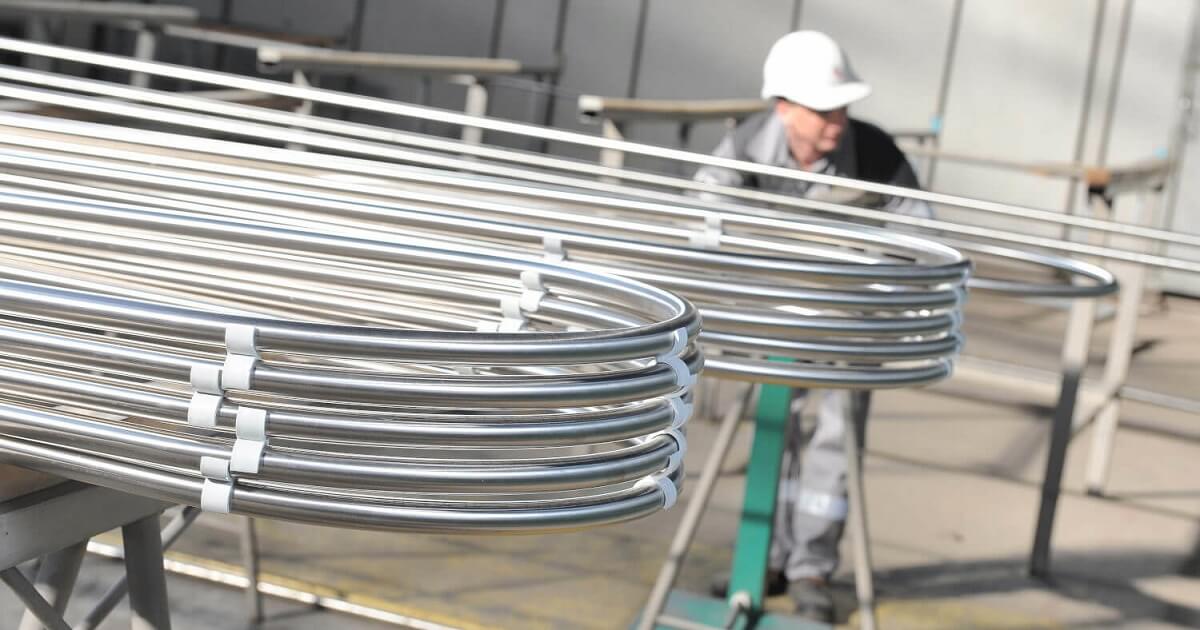 In the near future, the company plans to start a full cycle of pipe production
The Centravis company, one of Europe's largest suppliers of stainless steel pipes, launched the main processes at the new production site in Uzhhorod. This was stated by the company's sales director Artem Atanasov in letter to customers.
In the near future, the company plans to launch a full cycle of pipe production at the new enterprise.
"The main processes have already been launched at the new production facility in Uzhhorod. We are preparing for a full-fledged launch and are optimistic about the future of Ukraine and company's future as well," he said.
According to him, the main production site in Nikopol continues to work.
"During the daytime we receive 20% less than the required amount of electricity, but at night we work at full capacity, because we receive power in full. All of our equipment is running, the Hot and the Cold Shops are working," stated Artem Atanasov.
Our logistics team constantly controls the safest ways to deliver the finished
products. Its Sales offices worldwide in Essen, Milan, Krakow, Lugano, Houston,
and Dubai are ready to requests.
As the production director of Centravis Andriy Krasyuk noted in GMK Center's interview, at the new enterprise it is planned to start production with a volume of approximately 25% of what was done in the cold shop at the main facilities in Nikopol before the war.
The first pipes for processing were planned to be issued in January 2023. At first, the new production will depend on the hot facilities in Nikopol – a billet pipe will be produced from the empty rod. In the future, it is planned to attract suppliers of pipe billets from Europe and India.
As GMK Cente reported earlier, in January-November 2022, Centravis reduced pipe production by 34% compared to the same period last year – to 10.6 thousand tons. Despite the significant reduction in production, the company's revenue is about 90% of the pre-war 2021.
---
---