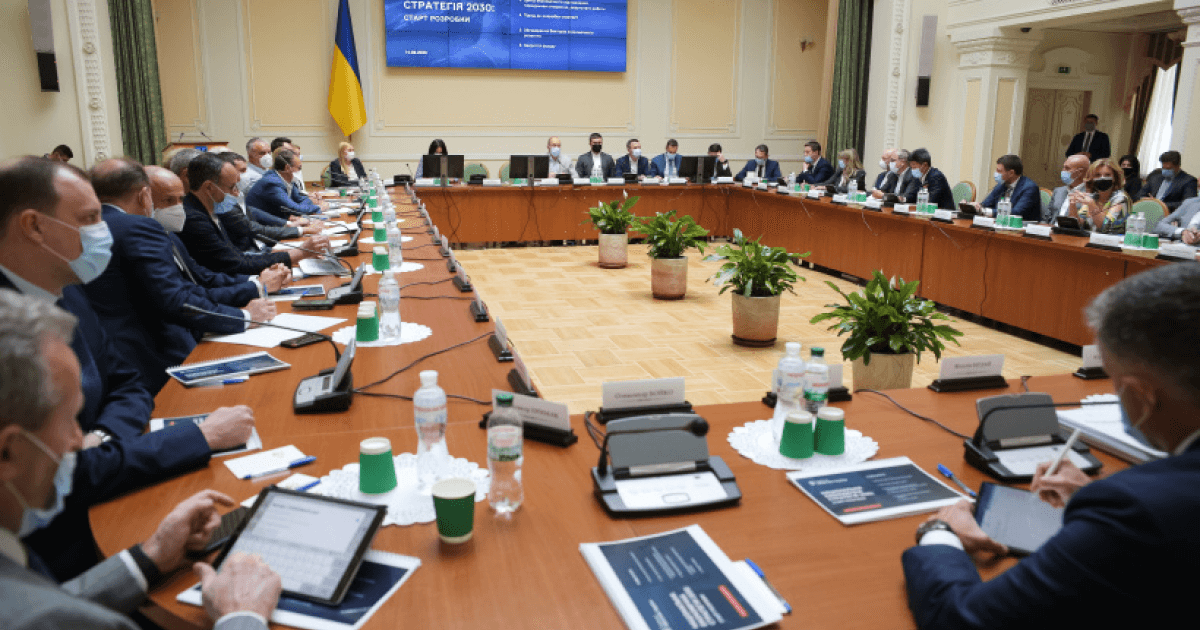 The strategy will identify seven vectors of Ukraine's development, including industry
Representatives of business supported the initiative of the Cabinet of Ministers of Ukraine to develop the National Economic Strategy 2030.
The document was discussed at a meeting of the Club of the Cabinet of Ministers on 14 August with the participation of representatives of the government, the Office of the President, top officials of the National Bank of Ukraine as well as top managers of over 50 Ukrainian companies.
The national economic strategy includes initiatives to become the basis for state targeted programs. The government is going to commence implementation of the programs in 2021.
The document's pillars will be seven vectors of Ukraine's development:
industry;
agriculture;
mining;
transport corridors;
IT and R&D;
infrastructure;
Prime Minister of Ukraine Denys Shmyhal urged representatives of business to actively contribute to drafting the strategy, particularly to present their proposals for and vision of Ukraine's development for the next 10 years.
According to Mr Shmyhal, the National Economic Strategy 2030 is a single national economic vision that is supposed to become a benchmark for Ukraine's foreign partners.
"It is our confidence in the future for both businesses and ordinary citizens. Economic development is the basis for the prosperity of Ukrainians and is impossible without certain drivers. This is exactly the approach that the strategy is based on," underlines Mr Shmyhal.
The strategy will be drafted on the basis of the Economic Recovery Center.
"We will identify the major development vectors approved by the government, business, public and experts as well as religious leaders. Our joint efforts have already helped the government develop the Economic Stimulus Program, some of our insights were included in the government Action Program and other government programs," says Kyrylo Kryvolap, Director of the Economic Recovery Center.
---
---