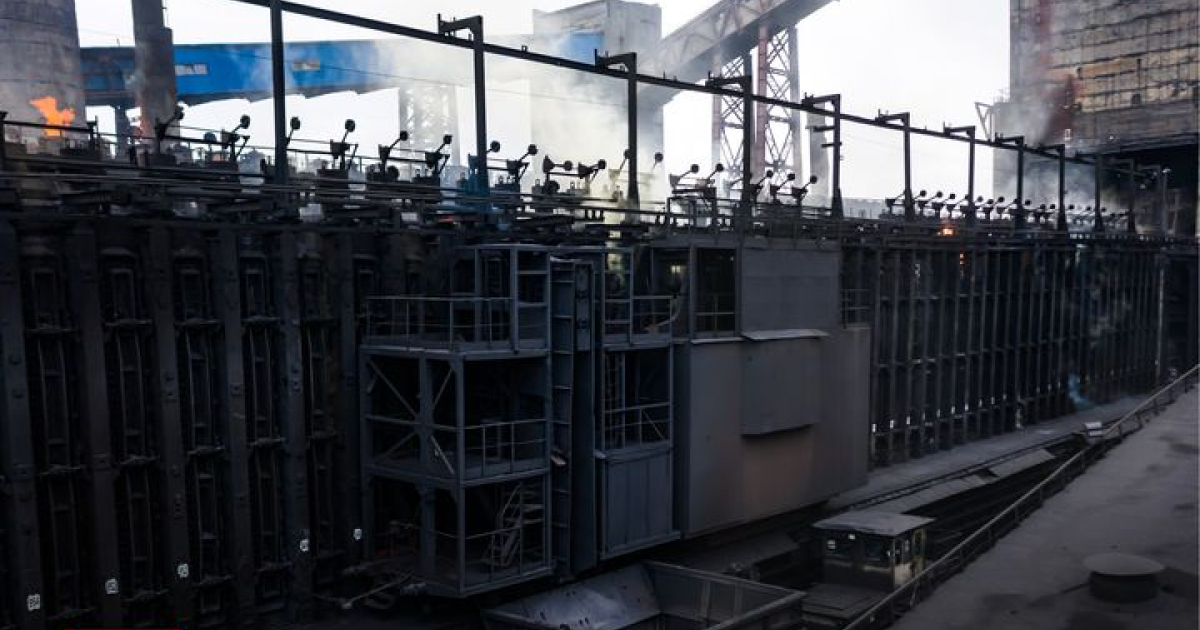 The plant suspended the work of coke shops №2-4, the second chemical wing due to hostilities
PJSC "Avdiivka Coke Plant" transfers most of its capacities to conservation mode due to Russia's invasion of Ukraine's territory and the impossibility of logistics, reported by Metinvest on it's Facebook page. 
The plant suspends the work of the coke shops №2-4 as well as the second chemical wing – coal preparation and capture. Some workers continue to work 24/7.
Moreover, there are shifts of specialists who ensure the preservation of industrial capacities. Other workers were laid off. The administration also works partly.
"The Metinvest Group is doing everything possible to support the company staff – salaries have been saved, social guarantees are implemented", the messag0e says.
Earlier "Zaporizhcocke" and "Zaporizhstal" were transferred to hot preservation mode. Before, the part of facilities of "Ilyich Iron and Steel Work" and "Azovstal" were also suspended. Decisions on further work of facilities will be made according to the situation.
Prior Metinvest Group notified customers and partners about the force majeure situation. It's confirmed by the letter of the Chamber of Commerce and Industry of Ukraine No. 2024/02.0-71 from 28.02.2022.
Metinvest is a vertically integrated group of mining and metallurgical enterprises. Its enterprises are located in  Ukraine and Europe. Metinvest Holding LLC is the management company of Metinvest Group.
---
---