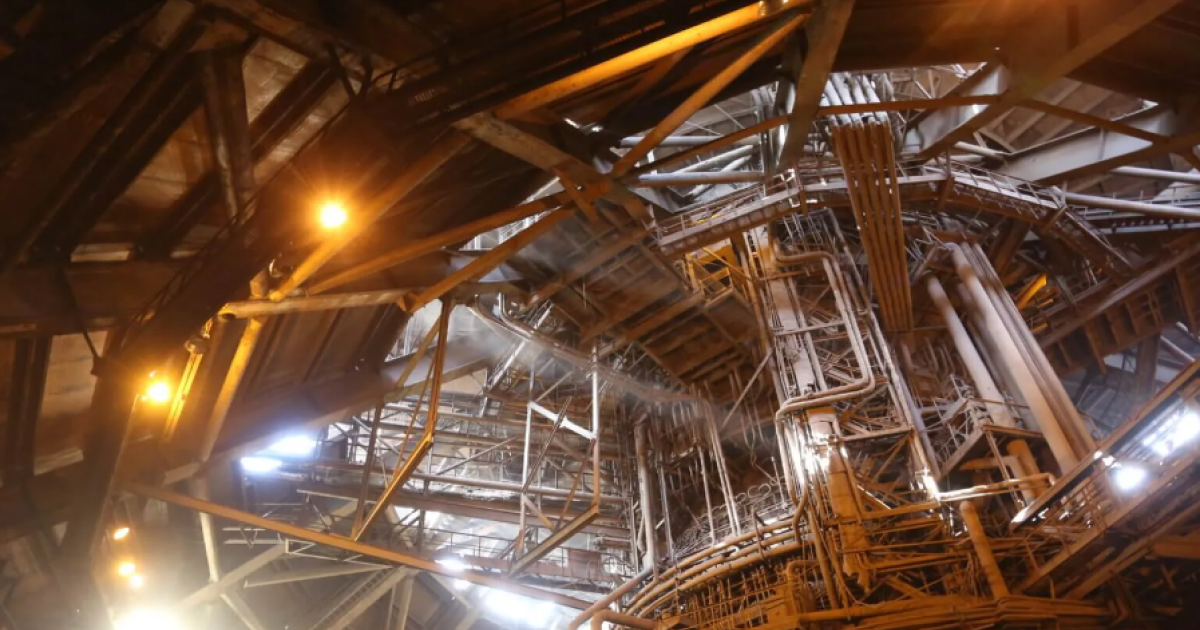 ArcelorMittal
On November 23, 2022, the workers managed to save blast furnace №6, which was preparing for the next release of pig iron
ArcelorMittal Kryvyi Rih managed to save blast furnace №6, equipment and pig iron of blast furnace shop №1 after a massive power outage across the country as a result of shelling of Ukraine's energy infrastructure by Russian troops on November 23, 2022. This is reported by the newspaper Metalurg.
"On November 23, a normal working day continued in the first blast furnace shop. The second shift of blast furnaces worked near blast furnace №6, which is now the only working blast furnace at the enterprise. After 2:00 p.m., when the country lost power during a massive enemy missile attack, the blast furnace was preparing for the next production of pig iron," the message says.
The damage to the electrical networks caused the blackout of the lights in the workshop, the shutdown of computers, electronic indicators on the control panel, and the main and auxiliary mechanisms of the blast furnace.
The blast furnace has two power sources – the main and backup, so the electricians quickly transferred the unit to the backup branch. But the light immediately disappeared due to a voltage drop in this network. Because of this, a decision was made to stop the blast furnace, but the work was complicated by the presence of pig iron in the furnace.
"Workers of the workshop began to manually move the mechanisms in all sections of the furnace. We opened the electric air relief valve and started releasing the melt. At that moment, the backup power plant turned on and restored the power supply. We were lucky, then we carried out all the work processes, including the shutdown of the blast furnace, with the help of working electronics," noted Anton Kisterets, deputy head of blast furnace shop №1 for technologies.
Thanks to the coordinated work of the team of blast furnace №1, the enterprise managed to save the blast furnace, furnace equipment and pig iron.
"By the way, pig iron did not solidify in ladles, it was turned into pig iron on filling machines in time. Initially, these machines were powered by generators and compressors. And when the light appeared, just in case, in the shop, we insured ourselves with a railway snow removal machine, which, if necessary, works as a large generator," the company summarizes.
As GMK Center reported earlier, on November 24, due to the massive missile attack on infrastructure facilities in Ukraine, ArcelorMittal Kryvyi Rih critically limited electricity consumption and temporarily stopped steel smelting and rolled steel production until the stabilization of energy supply in the country. As it is noted, the available electricity was not enough to support production even at 20% capacity.
In September 2022, ArcelorMittal Kryviy Rih is on the edge of a shutdown due to the blockade of Ukrainian ports and low steel prices. This was stated by the plant's CEO Mauro Longobardo in an interview with the Financial Times.
---
---