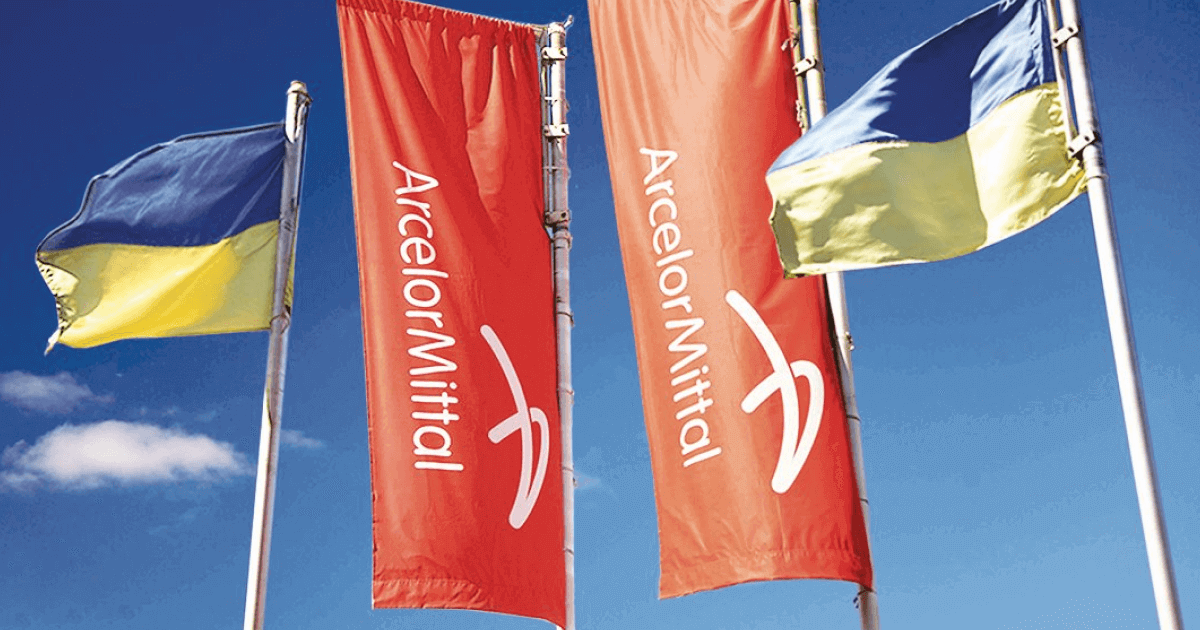 ArcelorMittal
The mountain department of the enterprise is provided with water for at least the next 2-3 months
ArcelorMittal Kryvyi Rih will start operation of separate rolling mills even under conditions of reduced water supply. The first attempt will be tomorrow, June 15. At the same time, the situation with water supply in the mining department of the company is more stable than in the steel department.
Serhiy Plychko, financial director of ArcelorMittal Kryvyi Rih, told about during the online discussion «Explosion at Kakhovska HPP: consequences for business», organized by the European Business Association.
Due to the explosion of the Kakhovska HPP dam, the supply of technical water to ArcelorMittal has decreased by more than 60%. However, the company will now try to start the previously stopped capacities.
«Before this disaster, our technical water consumption was at the level of 2.5 thousand cubic meters per hour. Now, to save water, the pressure has been reduced and we consume less than 1,000 cubic meters of water per hour. That is, they reduced our water supply by about 2/3. In order to adapt to the reduced water supply, we had to stop some units. Now we understand that we can resume the operation of individual rolling mills. We will try to launch one of them tomorrow. And then, depending on the level of consumption, we will look at the possibility of launching other units. We understand that we will not be able to work at the level that existed before this disaster, but with reduced water supply», Serhii Plychko said.
According to him, the company is also studying alternatives for the supply of technical water for production needs.
As the financial director of ArcelorMittal noted, the situation with water supply in the mining department of the company is more stable.
«There is a more closed counter to water consumption. The water used in production is settled and fed back into the process. After the spring floods, we have water reserves – the mining department will be supplied with water for at least the next 2-3 months,» emphasized Serhiy Plychko.
As GMK Center reported earlier, immediately after the detonation of the dam, ArcelorMittal Kryvyi Rih suspended the production of steel and rolled steel to reduce water consumption in critical conditions. Only blast furnace and coke-chemical production, as well as Mining, will remain in operation.
Also, in the early morning of June 6, 2023, Russian troops blew up the dam of the Kakhovka hydroelectric power station (HPP), causing a large-scale environmental disaster. At the moment, 14 cubic kilometers have already leaked from the reservoir of water, or about 70% of its volume. In addition to the humanitarian and ecological disaster, the collapse of the dam poses problems for the water supply of numerous industrial enterprises. Initially, steel industry in Kryvyi Rih, as well as plants in Nikopol, Pokrov, and Marhanets, will be affected by the lack of water.
---
---