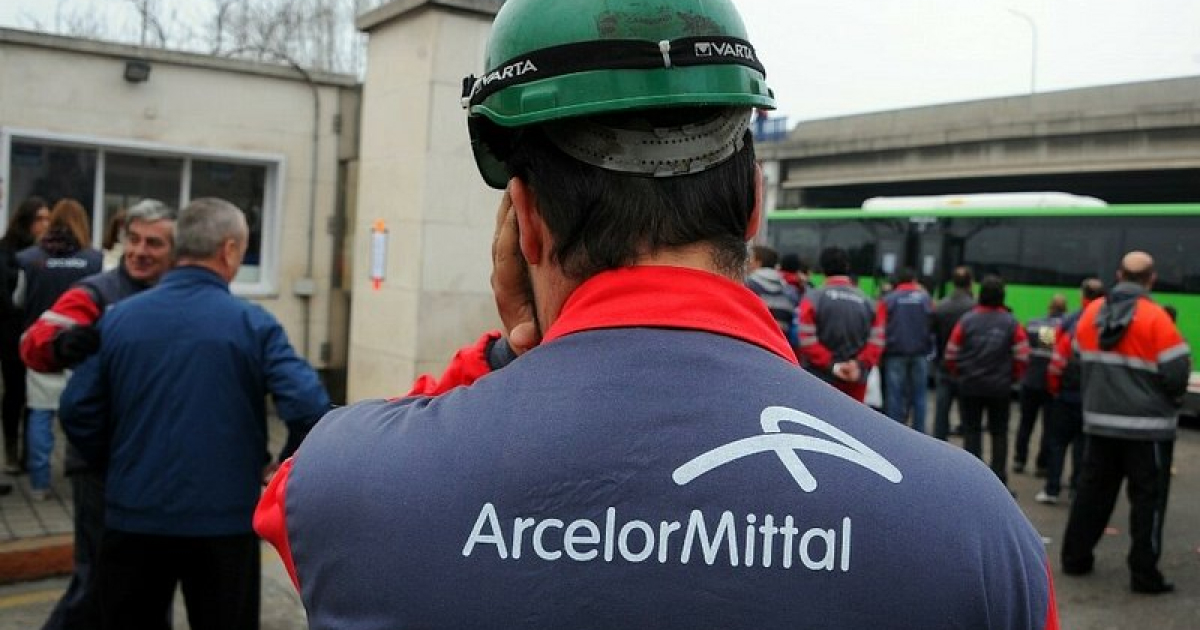 ArcelorMittal
In January-September 2023, the company's revenue decreased by 14.7%
ArcelorMittal Corporation, one of the world's largest steel producers, reduced its net profit by 57.03% – to $3.88 billion in January-September 2023 compared to the same period in 2022. This is stated in the financial report published on the company's website.
In January-September, the company's EBITDA (earnings before interest, taxes, depreciation, and amortization) fell by 51.2% y/y – to $6.29 billion. Operating income for the period amounted to $4.32 billion, down 59.2% y/y. ArcelorMittal's revenue decreased by 14.7% compared to January-September 2022, to $53.72 billion.
In the third quarter, ArcelorMittal's net profit fell by 50.05% quarter-on-quarter and by 6.45% y/y – to $929 million. EBITDA for July-September amounted to $1.86 billion, down 28.4% q/q and 29.9% y/y, and operating income was $1.2 billion (-37.5% q/q, -27.1% y/y). The company's revenue for the period fell by 10.7% q/q and 12.4% y/y – to $16.62 billion.
«The third quarter of 2023 was affected by a negative price-cost effect and a consistent decline in steel supplies, which led to a decrease in operating income. Despite the challenging market environment, the company continues to demonstrate a structural increase in profitability. The company remains positive about the medium/long-term outlook for steel demand and, thanks to its strong financial position, continues to focus on safety and the execution of its growth strategy with a return on capital," the report said.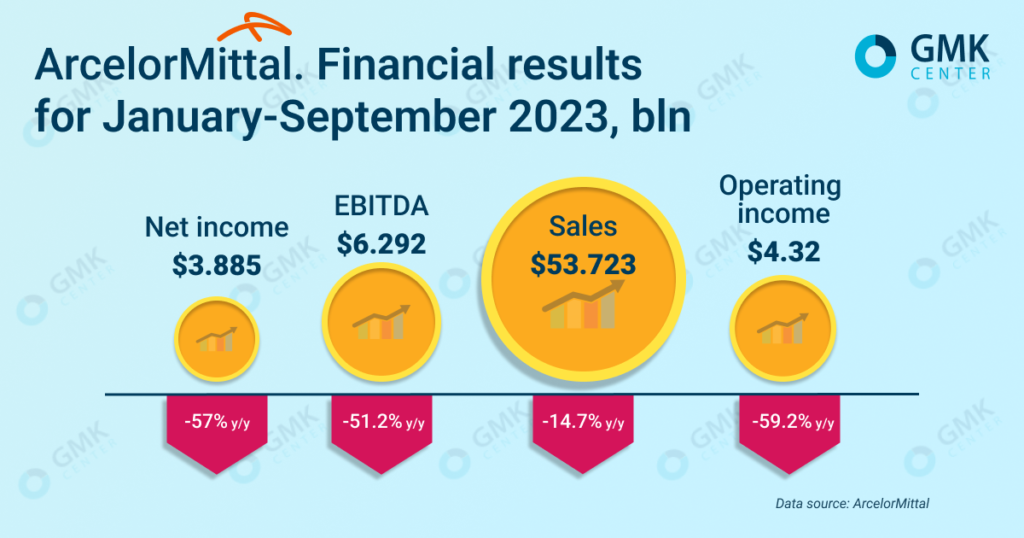 As GMK Center reported earlier, in 2022 ArcelorMittal reduced net profit by 37.8% compared to 2021 – to $9.302 billion. The company's EBITDA fell by 27% y/y – to $14.16 billion, and operating profit – by 39.5%, to $10.27 billion. ArcelorMittal's revenue for the year increased by 4.3% compared to 2021 – to $79.844 billion.
In 2022, ArcelorMittal reduced steel production by 14.6% compared to 2021 – to 59 million tons. Iron ore production increased by 9.2% compared to 2021 to 28 million tons.
ArcelorMittal is a leading global steel and mining company with presence in 60 countries and production assets in 18 countries.
---
---