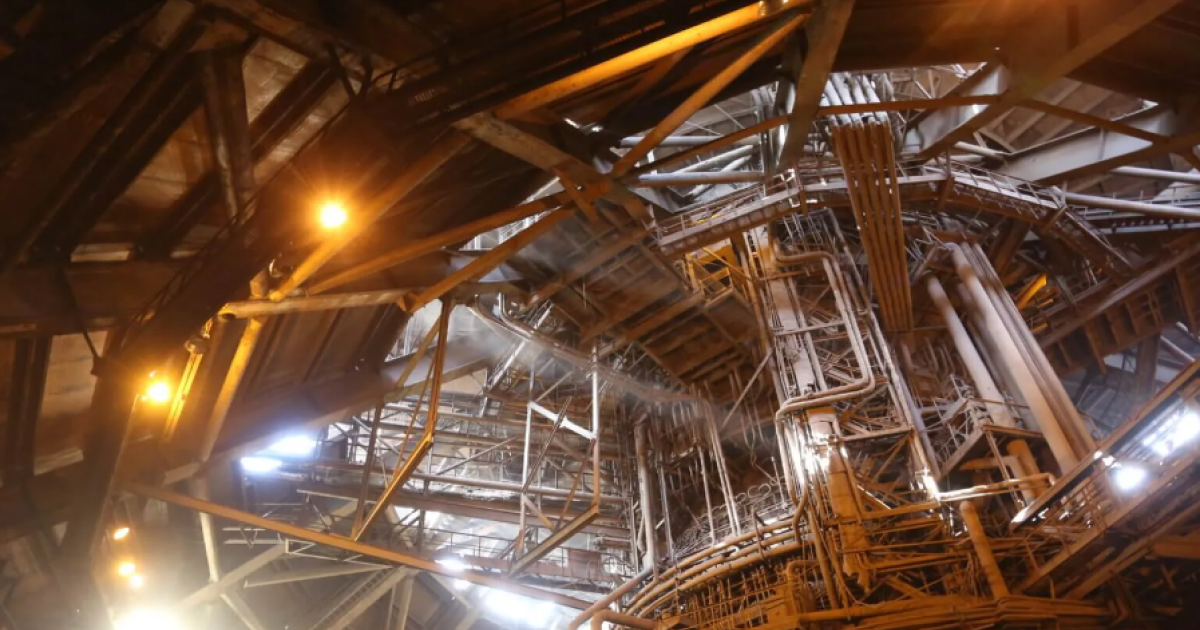 ArcelorMittal
The main task of the blast furnaces was the dehydration of all water conduits of the steel unit
ArcelorMittal Kryvyi Rih is transferring the largest blast furnace №9 at the enterprise into conservation mode as a preparation for the winter season. Newspaper "Metallurg" informs about it.
Blast furnace (BF) №9 was shut down at the beginning of a full-scale Russian invasion, but work on the unit continues, now it is being prepared for winter.
The main task was to dehydrate all the BF's conduits, so that during frosts excess moisture would not damage the cooling system. According to Sergiy Myazin, head of blast shop №2, this procedure is carried out for the first time, since such a large unit has never been idle for such a long time.
The dehydration process is lengthy, it is implemented in two stages: first, water was blown out with compressed air, and now there is a fight against condensate.
The mechanics and electricians of the workshop are involved in the conservation, the plumbers of the blast furnace are involved in the dehydration processes.
"Blowing out of all 1014 blast furnace refrigerators and a complex of air heaters has been done, more than 50 kilometers of pipelines have been dehydrated. In general, this process will continue until the end of October," said Oleksiy Klisa, senior foreman of the water supply section.
Preparations for the heating season continue at the production facilities of BF №9. The workshop workers check centralized heating systems, insulate buildings and structures, purchase additional heaters and UFO lamps. According to Sergiy Myazin, the vast majority of shop workers are idle with 2/3 of their salary paid. However, part of the personnel is employed in repairs, auxiliary work, and in granulated slag warehouses. It is also necessary to maintain the required temperature in industrial premises.
In addition, during the forced downtime of the blast furnace, the enterprise began repairing the right granulation plant in order to maintain its further stable operation until the start of the overhaul of the 1st category blast furnace. According to Andriy Osadchuk, equipment repair masters at the granulation plant site, special wells and dehydrators are being restored. Also, the supporting beams of the building floor, work platforms, interfloor steps are being repaired. In addition, it is planned to repair large units inside the dehydrater, the roof of the building with water troughs, etc.
As GMK Center reported earlier, ArcelorMittal Kryvyi Rih has started resuming the work of the mining department after the forced shutdown from August 1, 2022. The plant has already put into operation one of the two quarries and two factories – a crushing and an iron ore beneficiation ones.
---
---