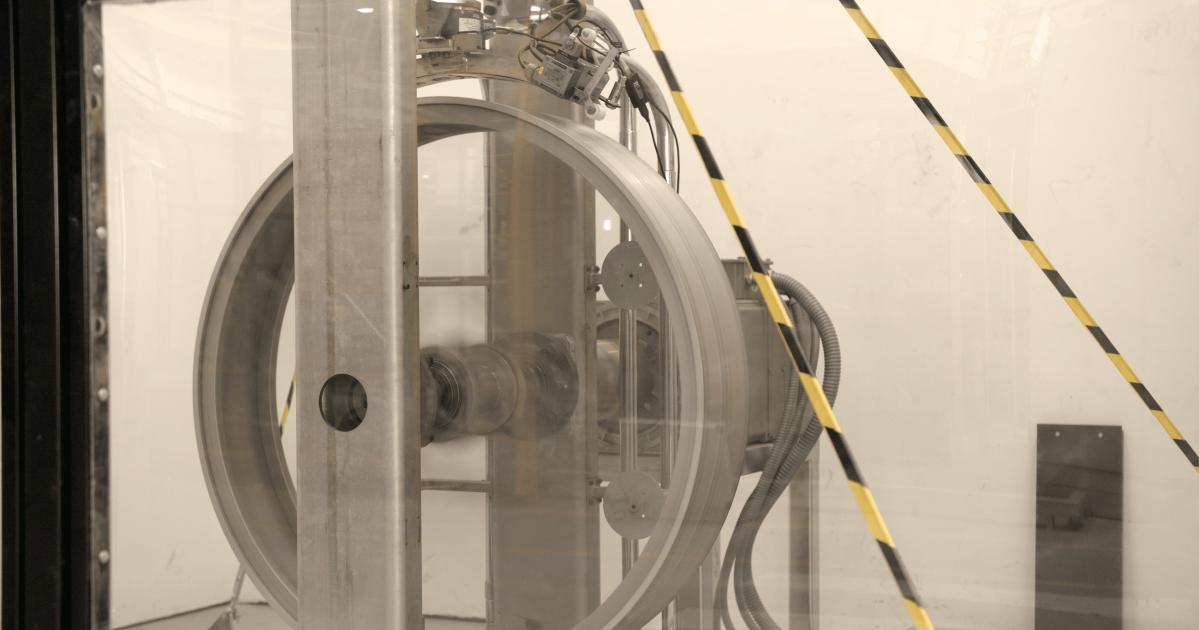 The purpose of the tests is to find out how certain grades of steel perform under ultra-high speed conditions
The largest steel producer in the world, ArcelorMittal, and the Spanish Zeleros announced the testing of steel for vacuum trains (Hyperloop). The company's message reports about it.
The test rig in the form of a spinning wheel, which can reach a linear speed of up to 500 km/h, was designed and built at the Spanish Rail Excellence Center of ArcelorMittal. The purpose of the tests is to check how certain steels perform in ultra-high-speed conditions.The data will be used for further improvement of material selection for the hyperloop, taking into account safety, energy efficiency, scalability and cost.
Zeleros and ArcelorMittal have been cooperating since 2017. Experts from both companies have jointly conducted research on how materials perform in high-speed conditions. The researchers measured the effects of key characteristics for hyperloop technology, such as the electromagnetic properties of steels. As part of the joint work, the rail business of ArcelorMittal in Europe (ArcelorMittal Europe – Long Products, Rails and Special Sections) has developed new products with improved guiding and braking characteristics.
According to Daniel Orient, CTO of Zeleros, this collaboration is key to realizing the company's vision of creating a scalable hyperloop, including braking, guidance and levitation technologies in the vehicle. Thanks to the improvement of steel, it is possible to radically reduce infrastructure costs, ensure its energy efficiency and viability.
ArcelorMittal also participated in materials research for other projects developed by Zeleros, including SELF (Sustainable Electric Freight-Forwarder). SELF is designed to move standard intermodal containers within ports in a faster, automated and greener way. A test track is currently being built in the port of Sagunto in Spain.
As GMK Center reported earlier, ArcelorMittal Acindar and PCR announced new investments in wind energy in Argentina. The companies intend to increase the capacity of the San Luis Norte complex by 36 MW.
---
---