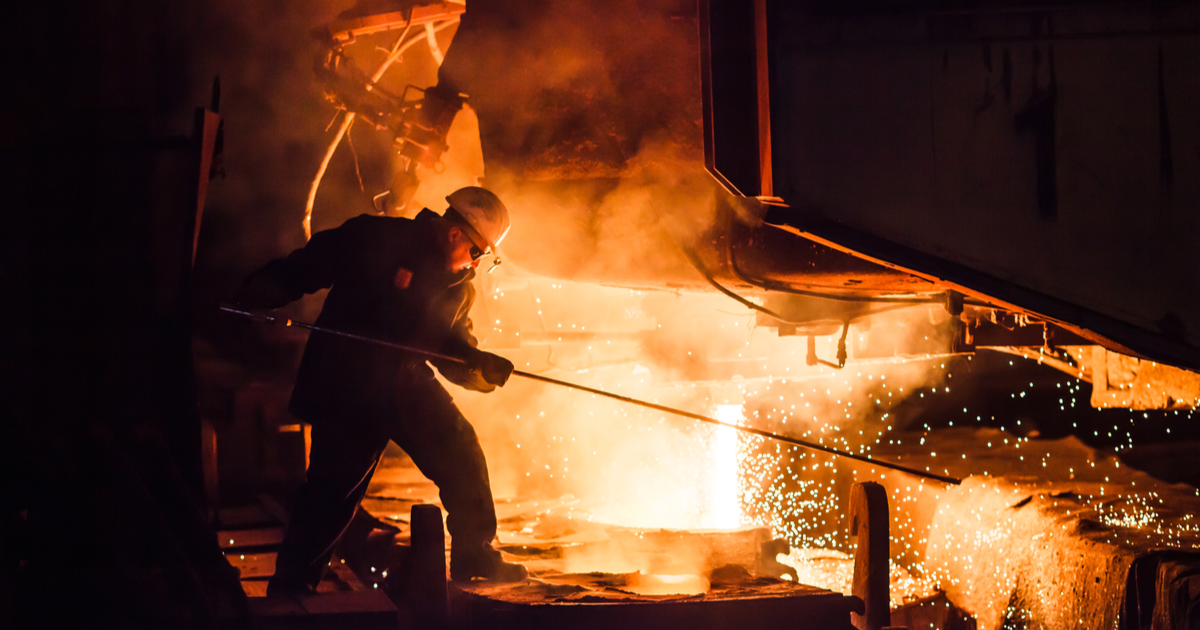 Steel production
Companies are expanding operations in these countries against the background of the energy crisis in Europe and weakening demand in Japan
Steel giants ArcelorMittal and Nippon Steel have turned their attention to India and Thailand, increasing their capabilities in these countries. Asia Times writes about it.
In particular, the AMNS India joint venture is implementing two initiatives to expand operations in this country. It is about new construction and capacity expansion at Hazira Integrated Steel Plant in Gujarat and also purchase energy and transport assets worth approximately $2.4 billion from the Indian conglomerate Essar Group.
AMNS India is the fifth largest steel producer in India. The expansion in this country compensates ArcelorMittal's problems in Europe, where the company is suspending capacity due to the energy crisis and weak demand. It will also provide growth opportunities for Nippon Steel, which is facing a decreasing domestic market – steel production in Japan has been on a downward trend since 2014.
Meanwhile, demand for steel in India is expected to grow over the next decade due to population growth, economic growth and the government's industrialization agenda. In addition, the attractiveness of the country as an alternative place for investment increases. In April, the World Steel Association forecast that steel demand in India (in metric tons) would grow by 7.5% in 2022, compared with 0.4% globally. Recent economic trends suggest that this forecast may not come true, but the Indian market will remain the strongest globally.
AMNS India aims for uninterrupted transportation of raw materials and steel products between production sites in the country and for export, low-cost electricity, reduction in operating costs after modernization of acquired facilities, etc. The company is also considering the possibility of building a new steel plant in eastern India, aiming to expand production capacity to approximately 30 million tons per year by 2030.
Nippon Steel in April 2022 completed the purchase of controlling stakes in two Thai electric arc furnace (EAF) producers – G Steel and G J Steel – with a total production capacity of more than 3 million tonnes per year. The amount of the deal was about $477 million. This, in particular, allows the company to expand the capacity of integrated steel production in foreign markets. Due to the expansion in India and the acquisition of steel mills in Asia, Nippon Steel plans to reach the production of 100 million tons of steel per year.
The total steel production capacity of Nippon Steel is currently about 66 million tons per year. According to the company's estimates, between 2019 and 2030, demand for steel in India may increase by 75% and 79% in ASEAN countries. In the same period in China, it is projected to fall by 21%.
As GMK Center reported earlier, ArcelorMittal Corporation, Europe's leading steelmaker, has begun temporary shutdowns of some blast furnaces at facilities in France, Poland, Spain and Germany. The reason is the difficult economic situation of the company. In particular, one of the two blast furnaces at the flat rolled plant in Bremen, Germany, is subject to shutdown. The company also announced the suspension of the direct reduction plant in Hamburg in the third quarter of 2022.
---
---