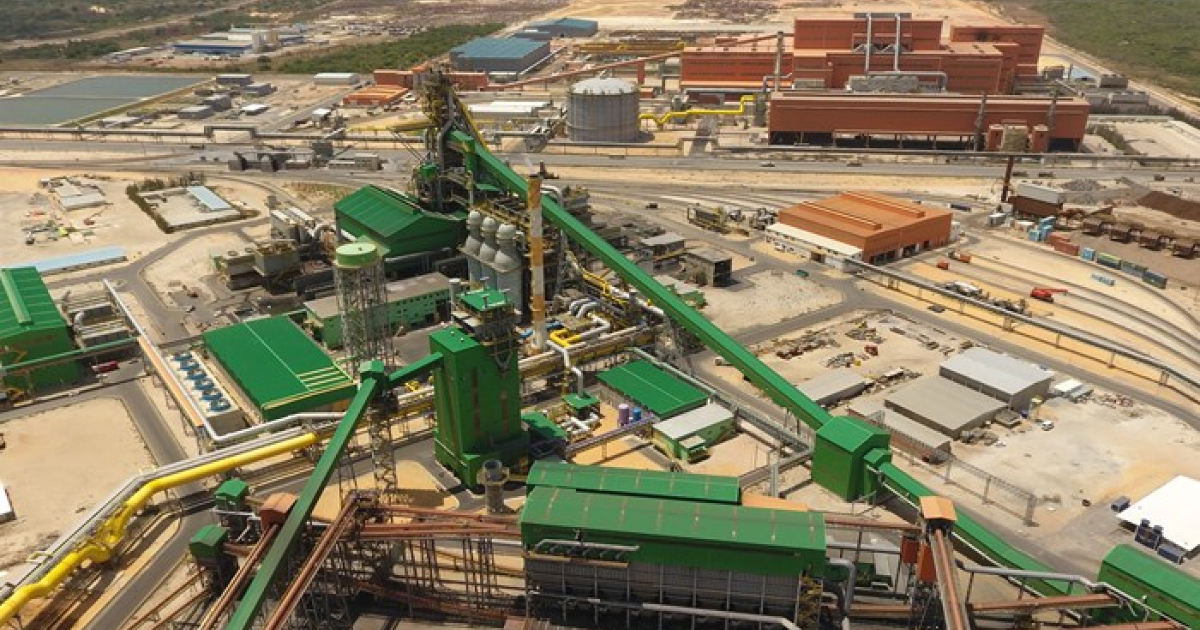 (c) corporate.arcelormittal.com
The company announced the signing an agreement with CSP shareholders, and the closing of the transaction is scheduled for the end of 2022
ArcelorMittal, the world's largest steel producer, announced that it has signed an agreement with the shareholders of Brazil's Companhia Siderúrgica do Pecém (CSP) to acquire the company for $2.2 billion, informs the press release of ArcelorMittal.
Closing deals require approval from Brazilian corporations and regulators, in particular the Administrative Council for Economic Defense (CADE). Full transfer of rights is expected by the end of 2022.
CSP is a world-class operation, producing high-quality slab at a globally competitive cost. The ultra-modern plant was put into operation in 2016 and produced the first products in June of the same year.
The enterprise manufactures products using a blast furnace with a capacity of up to 3 million tons. In addition, the plant has conveyor access to the port of Pechem, which is located 10 km from the facilities.
CSP operates in Brazil's first export tax zone and enjoys various tax incentives, including a low corporate income tax rate.
The acquisition brings several strategic benefits to ArcelorMittal, including the potential to:
expand the company's position in the high-growth Brazilian steel industry;
capitalise on the significant planned third-party investment to form a clean electricity and green hydrogen hub in Pecém;
add 3 million tonnes of high-quality and cost-competitive slab capacity, with the potential to supply slab intra-group or to sell into North and South America.
Also, in the state of Ceara, an inexpensive environmentally friendly hydrogen unit is planned to create. The Pecém Green Hydrogen Hub is a large-scale green hydrogen project at the Port of Pecém which is targeting to produce up to 5GW of renewable energy and 900 kt/y of green hydrogen in a series of phases.
The first phase, which the partnership currently expects to be completed over the course of the next five years, targets the construction of 100-150MW of renewable energy capacity.
"In CSP, we are acquiring a modern, efficient, established and profitable business which further enhances our position in Brazil and adds immediate value to ArcelorMittal. There is significant potential to decarbonise the asset given the state of Ceará's ambition to develop a low-cost green hydrogen hub and the huge potential the region holds for solar and wind power generation," commented the group CEO Aditya Mittal.
In addition, he noted that in the long term, there is an opportunity to significantly increase the capacity of the slab plant, as well as add low-emission rolling and finishing capabilities.
"This transaction showed a new trend in M&A – businesses are ready to enter those areas (and overpay for facilities) where the infrastructure and conditions for a green transition have been created," noted Andriy Tarasenko, chief analyst at GMK Center.
As GMK Center reported earlier, according to the results of the first half of 2022 ArcelorMittal increased net profit by 27.9% compared to the same period in 2021, to $8.05 billion. Revenue for the six months increased by 23.8%, to $43.98 billion, and EBITDA – by 23.5%, to $10.24 billion.
Steel production over this period decreased by 12.7% compared to January-June 2021, to 30.9 million tons. Iron ore production also decreased by 2%, to 24 million tons.
---
---