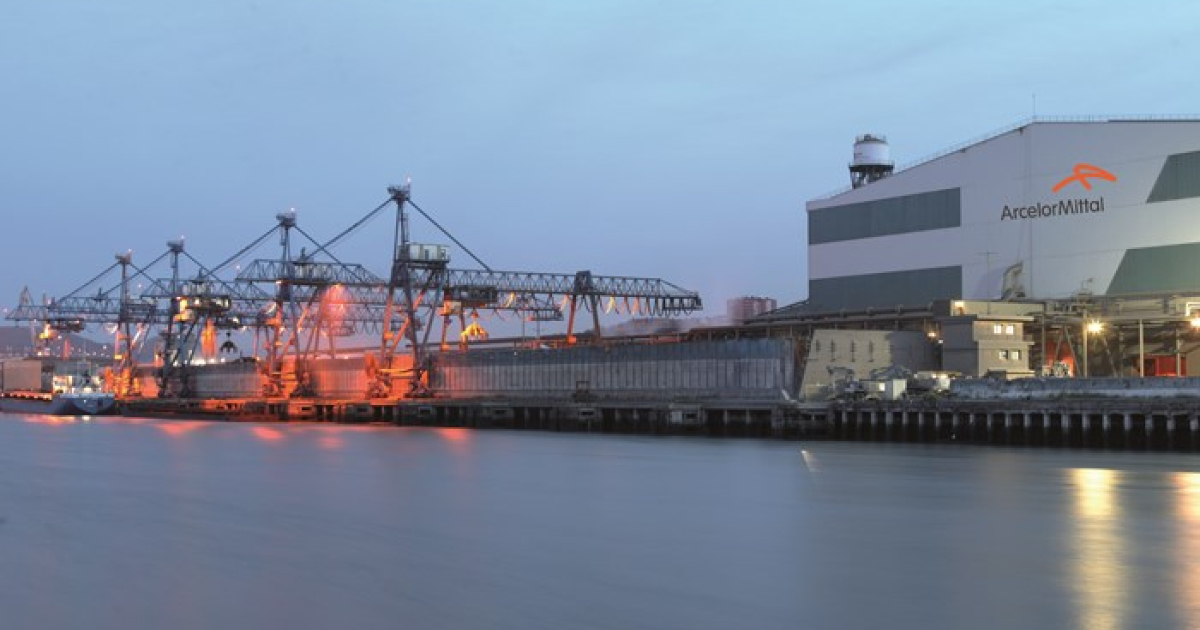 (c) corporate.arcelormittal.com
The company's revenue grew by 23.8% in six months
ArcelorMittal Corporation, the world's largest steel producer, increased its net profit by 27.9% in the first half of 2022 compared to the same period in 2021, to $8.05 billion, according to a financial report published by companies site.
ArcelorMittal's revenue in January-June 2022 increased by 23.8% compared to the first half of 2021, to $43.98 billion.
The company's EBITDA (net profit before taxes and depreciation) in January-June 2022 amounted to $10.24 billion, which is 23.5% more than the same period last year. Operating profit increased by 30.6%, to $300mnl.
ArcelorMittal's net debt at the end of June 2022 was $4.2 billion, compared to $4 billion at the end of June 2021.
In the second quarter, the company's profit decreased by 4.9% compared to the first quarter, to $3.92 billion. Compared to the first quarter of 2021, index decreased by 2%.
Revenue in the second quarter was $22.1 billion, increased by 1.4% compared to the previous quarter, and by 14.5% by the second quarter of 2021. EBITDA for the quarter increased by 1.6% compared to the first quarter, to $5.16 billion.
"The Company had a strong first half with market conditions supporting a fifth consecutive quarter of EBITDA of over $5 billion. The period, however, was overshadowed by the outbreak of war in Ukraine, where we have steel and mining operations, bringing instability and suffering to the country and our 26,000 employees. Globally the conflict is impacting growth and adding further inflationary pressure, which is spilling over into weakening of demand," said Aditya Mittal, CEO and Chairman of the Board of Directors of ArcelorMittal.
Despite this, the long-term prospects for steel demand remain positive, as evidenced by the magnitude of the opportunities associated with the energy transition and the continued growth of emerging economies.
As GMK Center reported earlier, in 2021, ArcelorMittal fixed $14.9 billion in net profit, while in 2020 the company received a loss of $733 million. The corporation's EBITDA increased by 4.5 times over the year, to $19.4 billion.
ArcelorMittal is the world's leading steel and mining company with a presence in 60 countries and operations in 18 countries.
---
---