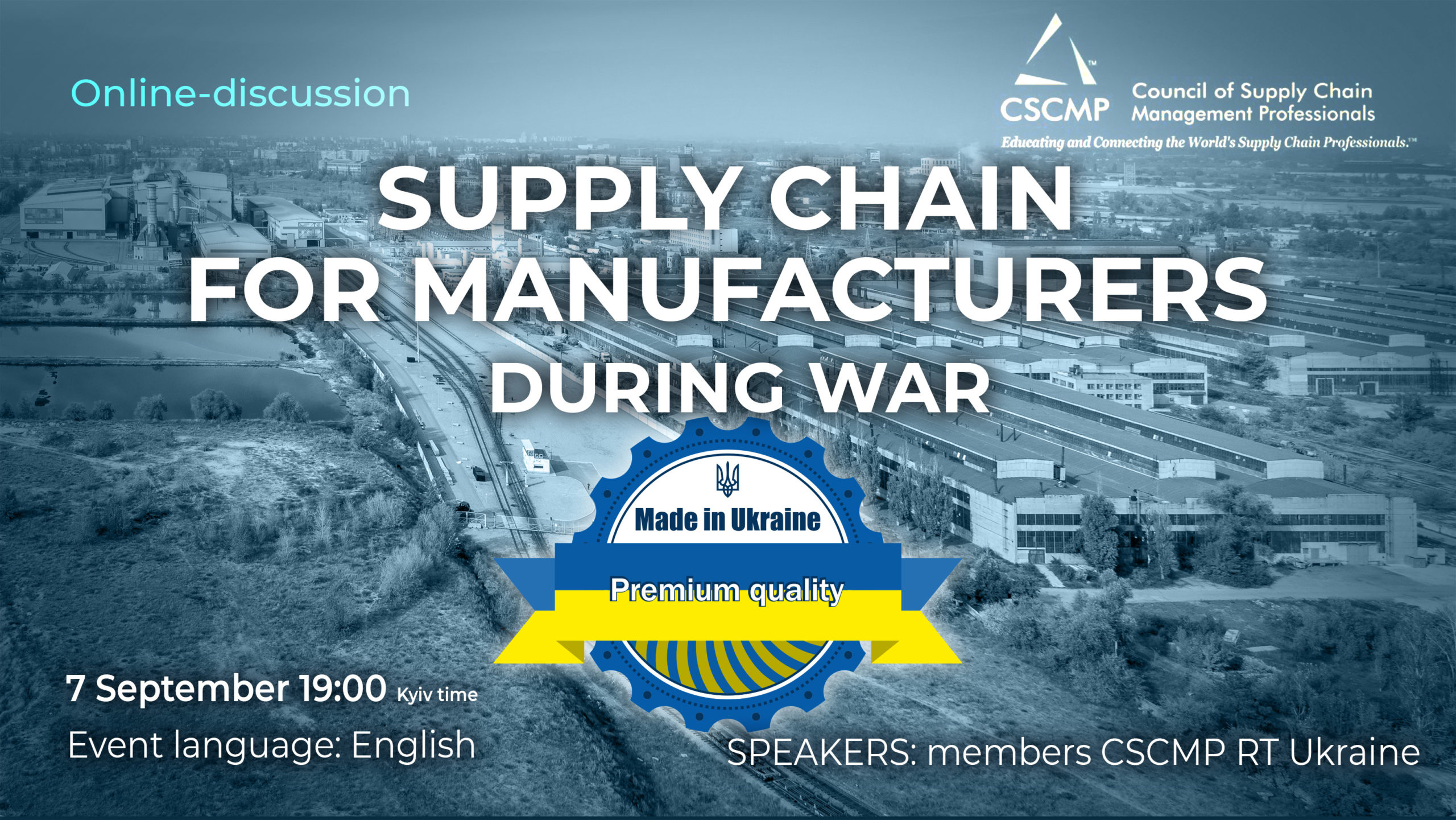 Double exposure Global business network concept on credit card. Elements of this image furnished by NASA
During the event, logistics specialists in Ukraine, members of CSCMP Ukraine and invited speakers will talk about their experience in solving complex logistical tasks during the war
An online discussion on supply chains for industrial companies will take place on September 7 at 19:00. Council of Supply Chain Management Professionals (CSCMP) is an organizer.
The purpose of the event is to provide a comprehensive overview of the disruptions and challenges faced by Ukrainian manufacturing companies and their supply chain partners during the war. In particularly, the event aims to show how operations have changed, what obstacles have arisen, and how problems are being resolved.
"This is a unique opportunity to hear how the supply chain for manufacturing companies differs from others, to understand the SCOR Model for a manufacturing company, to discuss challenges for manufacturing and relationships with suppliers, and how to adapt planning to a wartime situation," the organizers of the event emphasize.
As part of the event, logistics specialists in Ukraine, members of CSCMP Ukraine and invited speakers will talk about their experience in solving complex logistical tasks during the war:
Failures in the operation of logistics networks;
Best risk management practices for manufacturing companies;
Financial restrictions and risk management;
Major problems and surprises from war;
The experience of other countries and how they managed the supply chain during the war (Ukrainian supply companies);
Experience of moving production during the war.
The Council of Supply Chain Management Professionals (CSCMP) is the largest association of supply chain management headquartered in the US with over 16,000 members worldwide. CSCMP advances the logistics profession by bringing together, educating and developing supply chain management professionals from around the world during their careers.
The language of the event is English. Duration – 1.5-2 hours.
You can register for the event by the link.
---
---