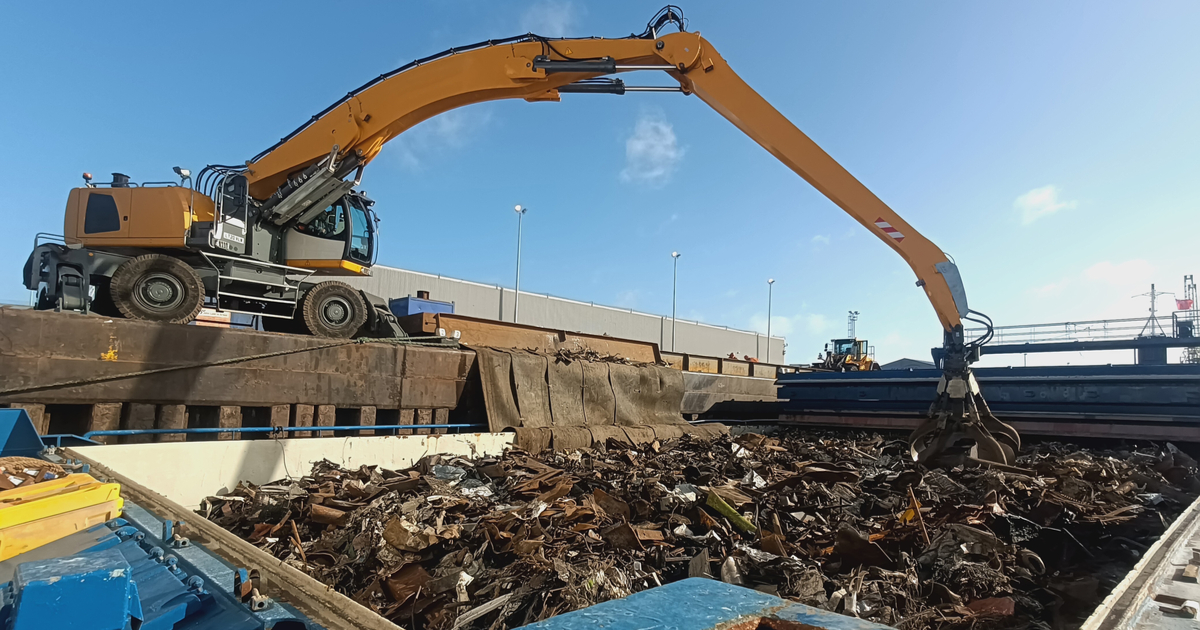 Scrap
Steel plants have reduced purchases of raw materials to a minimum in anticipation of positive signals on the steel market
World scrap prices were stable in most global markets last week. There were only slight fluctuations in price levels. Activity in the US and Turkish markets has stalled as everyone awaits the conclusion of the Turkish presidential election to gauge future prospects. Uncertainty reigns in China, as steelmakers are increasing production capacity, but purchases of raw materials are still at a low level.
Prices for HMS 1/2 scrap in Turkiye for the week of May 15-22, 2023, remained unchanged compared to the previous week – $374-375/t. The upper level of prices decreased by only $1/t.
Last week, Turkish mills slowed their scrap purchases due to high market uncertainty in anticipation of the presidential run-off. Since none of the candidates won more than 50% of the vote, the second round is scheduled for May 28. This situation added even more tension and further depreciation of the lira, so neither steel buyers nor Turkish mills are willing to trade.
Despite the negative sentiment in the market, scrap exporters are targeting higher price levels as the recent pick-up in purchases has allowed them to sell some stocks and take a wait-and-see position. At the same time, Turkiye's steelmakers have also filled urgent needs and do not want to pay higher prices for raw materials with weak steel sales and falling prices for finished products.
In the short term, prices for imported scrap in Turkiye will be stable or slightly lower, as trade is quite limited due to pressure from macroeconomic factors and weak rebar demand. While Turkish rebar exports improved early last week, they fell sharply after steel mills raised prices. On the other hand, domestic demand is insufficient as the lira continues to depreciate against the dollar. The situation will become clearer after the second round of presidential elections.
At the same time, a blow to the steelmakers of Turkiye may be caused by the increase in scrap prices, as exporters of raw materials note activity in alternative markets, in particular, in India and Bangladesh. Intensification of purchases in these markets is likely to increase scrap prices for Turkish buyers to $380/t. Some market participants predict that after the second round of elections, the price of raw materials may reach $400/ton.
Chinese market last week also saw a decrease in scrap prices – by 0.7%, to $388.79/t.
China's scrap market was volatile last week as demand for scrap remains volatile despite the restoration of some steel capacity.
During the week of May 12-19, 2023, the capacity utilization level of plants operating on electric arc furnaces decreased by 1 pp compared to a week earlier – to 51%. The average daily supply of scrap to the country's steel enterprises remained unchanged at 360.2 thousand tons, while the average daily consumption decreased by 0.4% – to 453.7 thousand tons.
After a sharp drop in prices for raw materials, the profitability of steel production has recovered, so steel plants are gradually increasing capacity utilization. Currently, producers are restraining purchases of raw materials because they are working on stocks. In the short term, some price recovery is expected, but the actual state of trade will depend on steel purchases.
On the USA market for the week of May 12-19, 2023, scrap prices were stable at $350-354/t. The country's scrap companies have suspended trading to understand the dynamics of commodity prices after Turkiye's election.
The state of the Turkish market continues to put pressure on scrap prices in the US, as Turkiye is the largest importer of raw materials. Most of the participants of the American market do not yet understand the prospects of the June trades, so they expect the second round of the Turkish elections, limiting trade.
As GMK Center reported earlier, Ukraine in January-April 2023 increased the export of scrap 7.9 times per year – up to 56.4 thousand tons. Scrap production decreased by 40.8% y/y – to 366.6 thousand tons. Scrap supplies to Ukrainian steel plants decreased by 49.8% y/y – to 292.8 thousand tons.
---
---