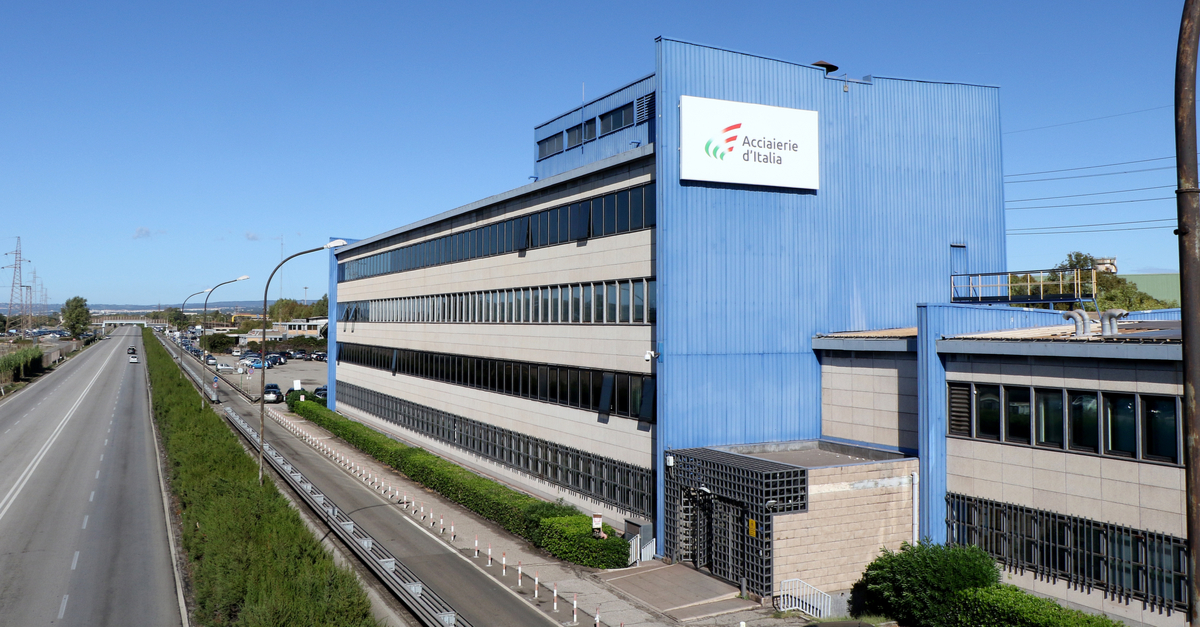 Acciaierie d'Italia
The Taranto iron and steel plant must restore a minimum level of normal operation
The Italian Acciaierie d'Italia (formerly Ilva, ADI) is close to the point of no return, and one of the conditions for preventing the collapse of the company is the restoration of its liquidity, writes Quotidiano Di Puglia.
This is necessary to restore the minimum level of normal operation of the iron and steel plant in Taranto, which will allow the purchase of raw materials and settlements with suppliers and subcontractors.
As the publication notes, Acciaierie d'Italia does not have sufficient working capital and is insolvent. At the Taranto plant, capacity continues to be idle, in particular, blast furnace №1 (it was stopped for modernization in August 2023, and was due to return to work in September). Steel production for this year is forecast to be around 3 million tons, while the target was announced at 4 million tons.
The Italian government has previously taken a number of steps to push ArcelorMittal to move away from its position of restraint on ADI, notably by announcing that the state would otherwise take a majority stake in the company – which was the previous line. Now the position has changed – we are not talking about state participation in a controlling stake, nor about the nationalization of the enterprise. The authorities are holding new negotiations with ArcelorMittal (through ADI CEO Lucia Morselli) regarding a new agreement – a new public-private pact defining resources, obligations, roles, investments and strategy.
As Giancarlo Giorgetti, Minister of Economic Development of Italy, noticed, if the state assumes obligations, then the private partner must also undertake similar ones, and "based on the results of this final clarification, the state will make its decisions." The Taranto smelter now needs clear and concrete solutions, from investing in decarbonization (€5.5 billion over several years) to restarting production and improving relations with workers and trade unions.
The situation at the enterprise in Taranto remains heavy, which the government is aware of, Franco Bernabe, president of the Acciaierie d'Italia, previously said. At the same time, the trade unions of the troubled ADI steel plant at a recent meeting with the Italian authorities noted that the private partner, ArcelorMittal, was unable to implement the industrial plan, maintain employment, and the company also did not begin work on the reconstruction of blast furnace №5.
As GMK Center reported earlier, in 2023 the ADI plant in Taranto planned to release 4 million tons of steel, and in 2024 to reach production of 5 million tons. In addition, it was announced that in the second half of 2023 the iron and steel plant plans to begin reconstruction of blast furnace №5, which has been idle for many years.
Acciaierie d'Italia is controlled by steel company ArcelorMittal through Am InvestCo, a subsidiary of the corporation that agreed to acquire the former Ilva plant, and by the state through national investment agency Invitalia.
---
---