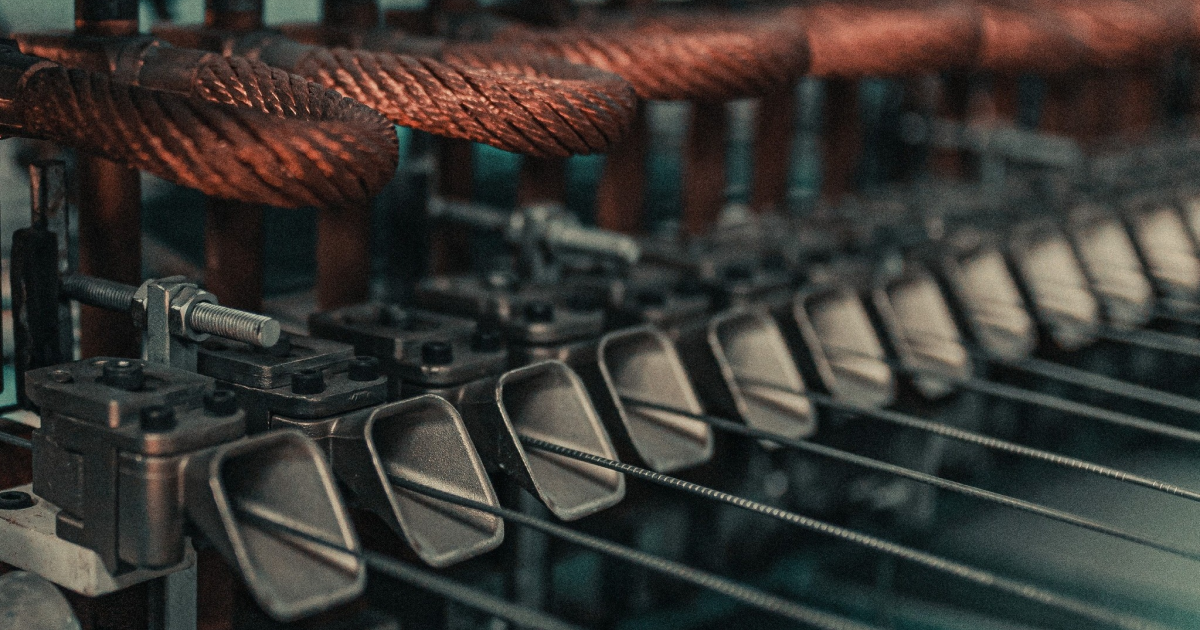 The company purchased and installed new lines for the production of rebar and its mesh
In the current year, the steel trading company AB Metal Group expanded its own production by acquiring and installing new lines for the production of rebar and rebar mesh. It is stated in a message on the company's Facebook page.
Among the new equipment is a machine for the production of cold-deformed rebar bars. It has the ability to produce B400C, B500C and B600C rebar with a diameter from 6 to 10 mm inclusive and a step of 0.2 mm. The rebar bar of these brands is produced from low-carbon steel using cold drawing and plastic deformation. The product has a periodic profile, which is necessary for better reinforcement of rebar concrete structures.
At the same time, AB Metal Group put into operation a machine for the production of heavy rebar mesh from rebar with a diameter of 6 to 10 mm inclusive (the mesh can be from 100×100 to 250×250 mm), the dimensions of the finished fabric are up to 6 m with a width of up to 2.4 m. On this equipment, the company can produce heavy rebar mesh according to the customer's individual dimensions.
In order to meet the demand for rebar mesh for floor screeds, AB Metal Group has installed equipment for its production from ВР-1, ОК, ОС class wire. The diameter of the welding wire can be from 2.5 to 6 mm (hole from 50×50 to 250×250 mm), the overall dimensions of the sheet – with a length of up to 6 m, a width of up to 2 m.
«Now we are doing our best to help rebuild our country, and we believe that the company's investment in new equipment and production expansion will speed up the recovery of war-torn regions,» the company said in a statement.
In 2021, the company significantly increased the production capacity of steel sectional 2D and 3D fences by installing new equipment: an automatic line for welding fence sections and a polymer-powder coating line.
As GMK Center reported earlier, in 2021, AB Metal Group opened steel service center of a new format in the city of Kolomyia (Ivano-Frankivsk region) and new steel depots in Novohrad-Volynskyi and Kyiv.
AB Metal Group is one of the largest Ukrainian traders and producers of rolled steel. The company has more than 350 retail metal depots. The company also has 35 wholesale branches throughout the country.
---
---