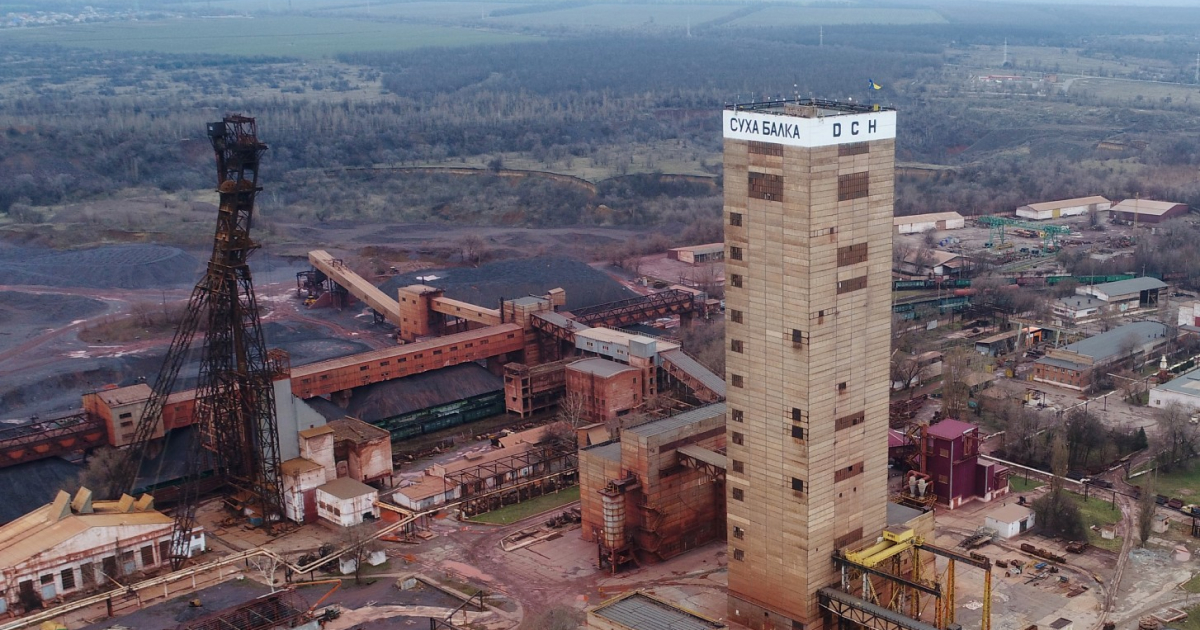 Sukha Balka GOK (Mining and Processing Plant)
Sukha Balka mines iron ore using the underground method at two mines: Yuvileyna (reserves of rich iron ore — 44.9 million tons) and Frunze (reserves of rich iron ore — 14.2 million tons). Yuvileyna mine is shafted by 1,210 meters, Frunze mine by 1,370 meters.
The company produces 56% to 64% Fe sinter ore. More than 60% of its products are shipped to the domestic market. The rest is exported to Europe.
Since 2017, Sukha Balka is part of the DCH Group.
Kryvyi Rih, Dnipropetrovsk oblast, Ukraine
Ukraine, Slovakia, Serbia
Production capacity
Yuvileyna mine — 2,430 thousand tons
Frunze mine — 1,285 thousand tons

Staff and wages
* per worker before taxes
Charts and tables
Production results, thousand tons
Indicative sales structure by products in 2018
Indicative sales structure by markets in 2018
* structure of sales volumes, metric tons
Financial performance, $ million
| | 2013 | 2014 | 2015 | 2016 | 2017 |
| --- | --- | --- | --- | --- | --- |
| Sales | 394 | 536 | 343 | 134 | 165 |
| EBITDA | 84 | 98 | 11 | 20 | 32 |
| EBITDA margin | 21.3% | 18.4% | 3.1% | 15.1% | 19.4% |
| Net income | 52 | 71 | -29 | -6 | -44 |
| Net income margin | 13.2% | 13.2% | -8.5% | -4.6% | -26.8% |
| CAPEX | 15 | 11 | 5 | 4 | 4 |
Key facts